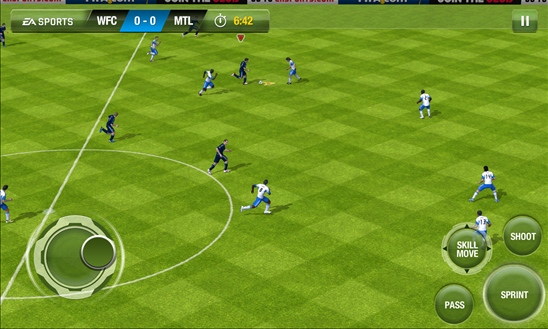 FIFA is the second major football franchise, and the 2013 edition joins the previous Xbox Live releases of Real Football. It would be interesting to compare FIFA with Real Football 2013, released in March this year, although the bar is already set rather low, following our review when it was released.
Anyway, FIFA 13 is going under the review microscope shortly so we'll have an answer to that question, and the rest of the questions about the game play, the AI, and the graphics. For now, here's how EA pitch the game in the directory listing:
Football is life! Now live it to the fullest with the ONLY officially licensed FIFA game on Windows Phone 8! Matches come to life with groundbreaking graphics and the most responsive controls ever delivered on Windows Phone 8. Featuring 30 leagues, 500 licensed teams,more than 15,000 players and 32 authentic stadiums!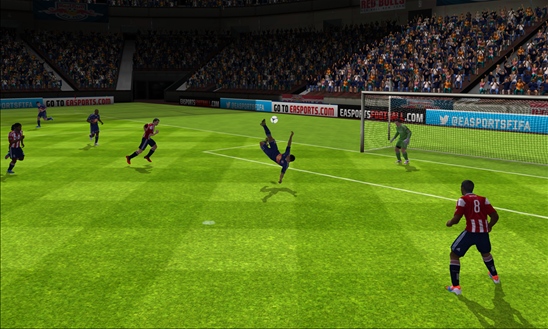 You can pick up the trial for your Lumia handset in the Nokia Collection on your handset, or via the AAWP App Directory.