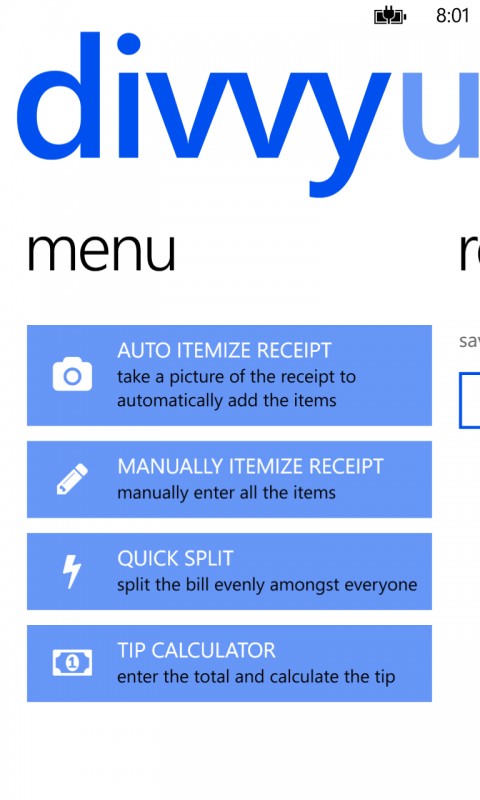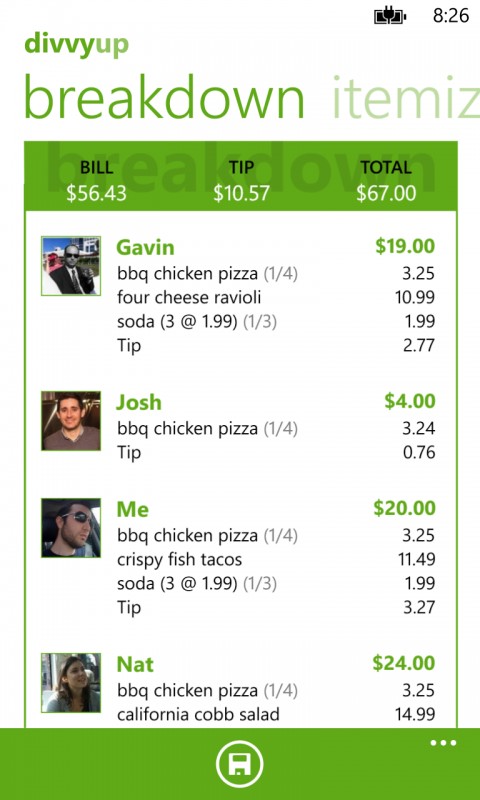 DivvyUp is a free download, but there are a number of premium features that can be unlocked through an in-app payment. The most impressive feature is the auto itemization of a receipt using OCR (US Dollar receipts only). This feature uses the phone's camera to read a receipt, saving you the hassle of having to enter items manually. You'll still need to assign each item to a diner, but that's a relatively quick and painless process.
Other premium features include the ability to save previously itemised receipts, the ability to email the receipt breakdown to other dinners, and support for app theme (colour) customisation. The premium features are nice extras, but are certainly not required to use the app.
Other features worth a mention are the tipping options (set tip level), and an optional auto-round option that will round amounts to the nearest whole dollar, saving you from messing about with small change.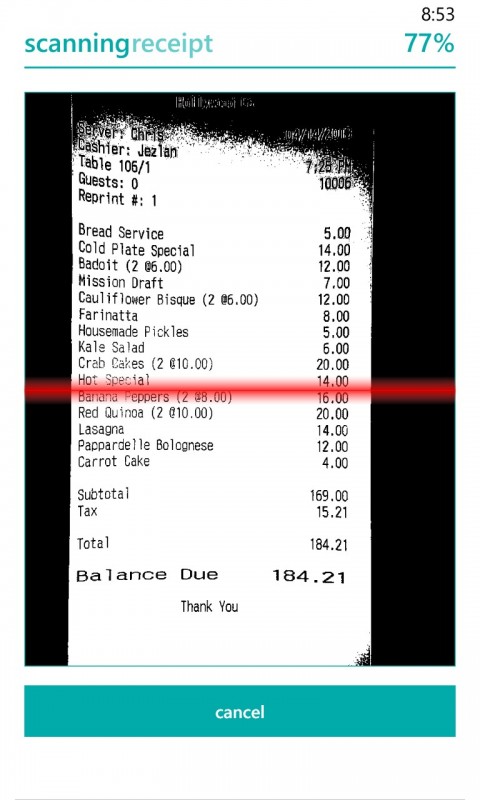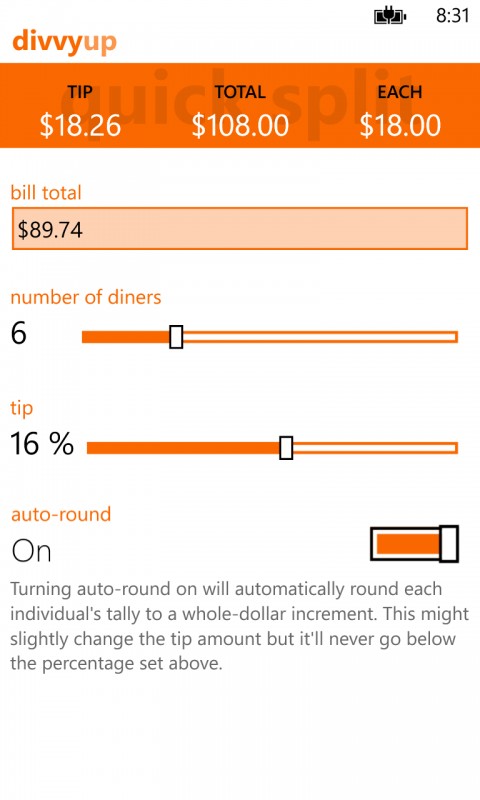 Windows Phone Store description:
Love going out to dinner with friends but hate having to split the bill afterwards? No matter how many times the receipt is passed around, there never seems to be enough money contributed to the pot.

DivvyUp makes check splitting fun and easy! Simply snap a picture of the receipt, choose who ordered each item, and instantly see exactly what each person owes! DivvyUp uses Optical Character Recognition (OCR) to parse the receipt and then custom algorithms to identify relevant items so that it's quick and easy to add all the items to be split.
DivvyUp is a free download from the Windows Phone Store. The premium features of the app require an in-app purchase (£0.79 / $0.99 / €0.99).