Oggle PRO is an extension of the Oggle app that is already available for the iOS platform. Windows Phone will be the second platform the app will be available for, skipping over Android. No doubt the focus that Hipstamatic places on photography, coupled with the 1020's PureView branded camera made that an easy decision.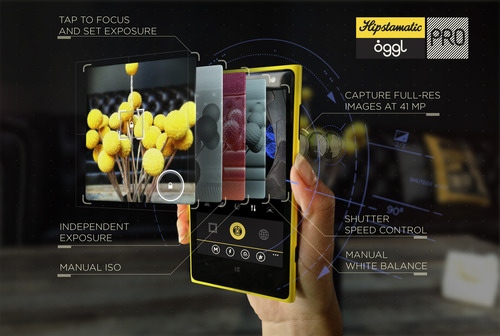 From Hipstamatic's blog post, Oggle Pro will allow the smartphone photographer to...
Have greater control of their shot by making a variety of manual adjustments
Reframe their shot by using the lossless 3x zoom feature
Set manual exposure and tap to focus
Orient their shots using the auto-leveling feature
Control white balance, ISO and shutter speed
Capture full resolution images at 41 MP and apply Hipstamatic's film and lens effects
Availability is 'later this summer' and there's no word on any presumed exclusivity period for Nokia.