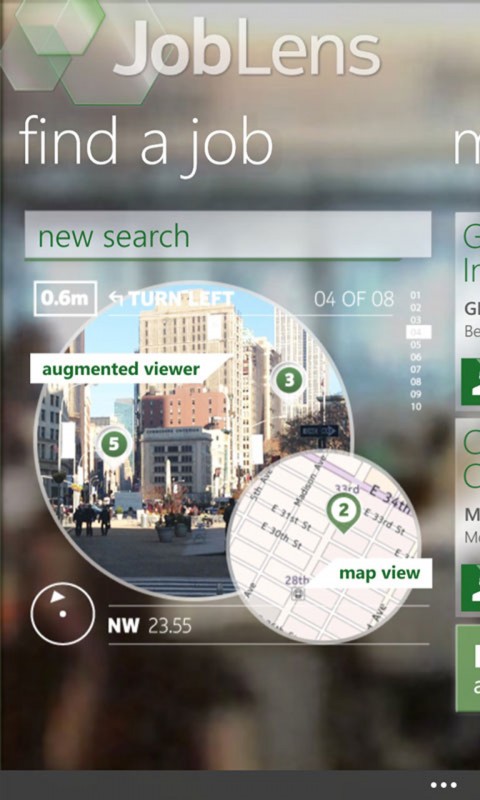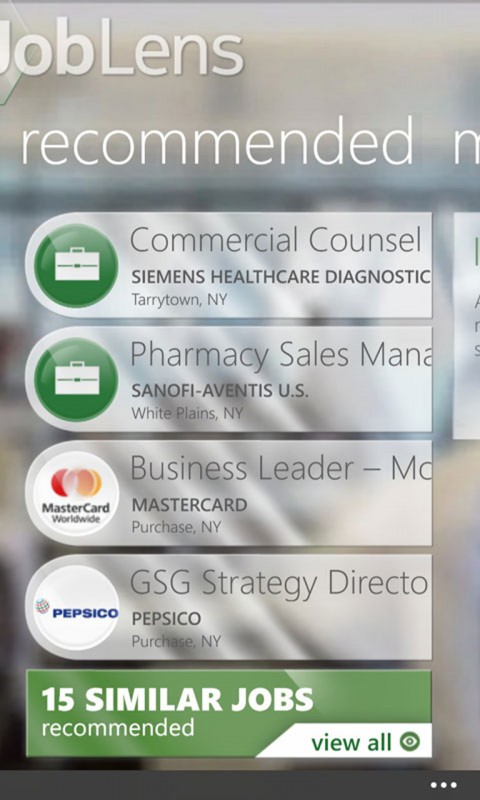 The job listings are drawn from indeed.co.uk, but what's special about JobLens is that by aggregating data from additional data sources it is able to provide richer job listings. For example, generic salary and compensation information is drawn from Payscale, while company location information is drawn from a combination of Yellow Pages and Dun & Bradstreet, and demographic (neighbourhood) information is drawn from the Office of National Statistics.
The location element is particularly important, as this is not something that is usually provided in a traditional job listing, but is clearly crucial for providing a location-based job listings view. Nokia's Bryan Biniak, speaking at the launch of the app, noted that location is often identified as one of most important factor when looking for a job because it is a constraint that the majority of job seekers face.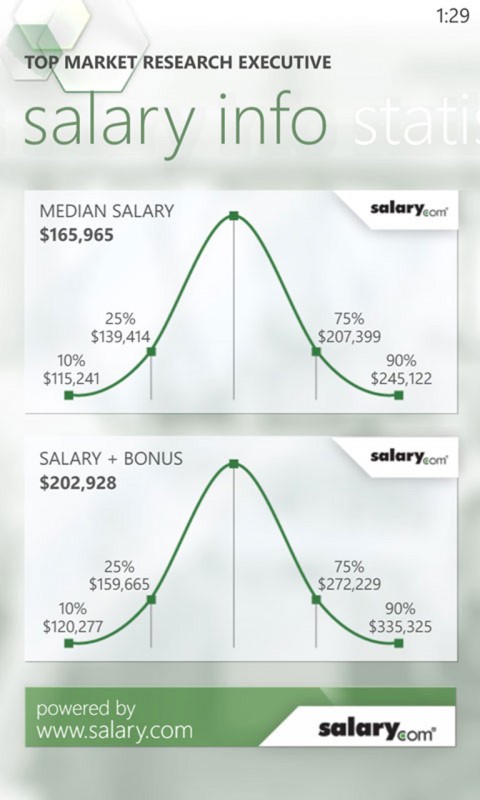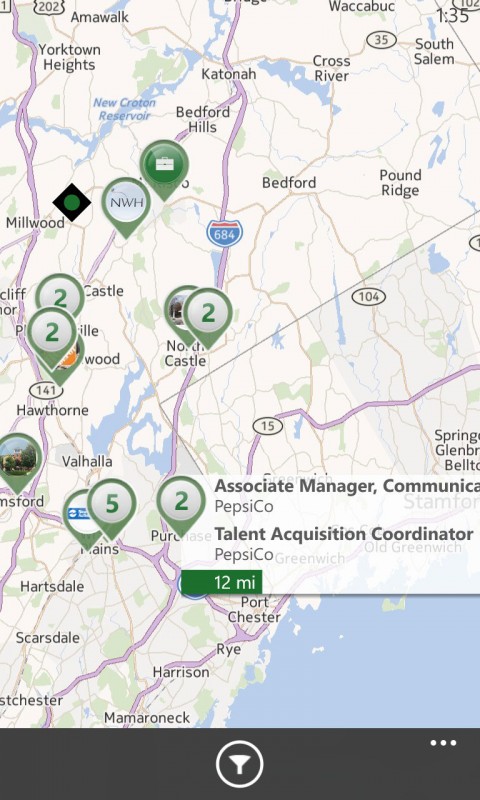 JobLens also goes significantly beyond the job listing feature set by providing assistance in carrying out due diligence on a company, the creation of a resume / CV (based on information in your LinkedIn account), applying for a job, and getting directions to an interview. Nokia clearly sees future job seekers as being mobile first, with the smartphone being the essential job seeking assistant.
In addition to launching the UK version of the app, Nokia today announced a partnership with Entrepreneur First that aims to inspire young entrepreneurs to build new businesses founded on the core design, architecture, and functionality of the JobLens app. In addition a contest for UK universities, starting later this year, will award prize-money to "break-through" ideas for adapting JobLens into all new applications.
Windows Phone Store description:
JobLens(TM) helps you see jobs all around you through augmented reality, and land those jobs through some of the biggest, most respected brands in career services. Powered by Indeed, Linkedin, Here Maps, Twitter, Facebook, Windows Live, Salary.com (US only), Zillow (US only), CareerOneStop (US only), Data.uk.gov (UK only), Payscale (UK only) and other best-in-class content partners, the app enables you to discover new job opportunities in both the physical world and through your social networks.
JobLens is a free download from the Windows Phone Store
Here is a Nokia promotional video for the Job Lens, which gives a good overview of the design and functionality of the app: