The Nokia Music integration (Runtastic and Runtastic PRO) provides a complimentary option to the existing playback of a local play-list (Runtastic PRO only). It takes the form of four specially picked Nokia Music mixes, two of which are exclusive to Runtastic (Cardio Top Hits and Power Workout Mix). These provide a source of streaming music, with a dedicated music player page and full integration into Windows Phone's standard music controls, that helps keep your workout sessions on track.
The functionality is powered by the Nokia Music API, which is beginning to appear in an ever increasing number of apps (In Two is another recent example), which makes you realise the advantage of Nokia's exclusive service and app strategy extends beyond the core Nokia-provided apps. Just as HERE platform provides maps and a place database that is being used in other apps, so to is Nokia Music's platform being used to enable music streaming and artist/song database based features. In the case of Nokia Music, it's a compelling and under-appreciated benefit of buying a Nokia Lumia device.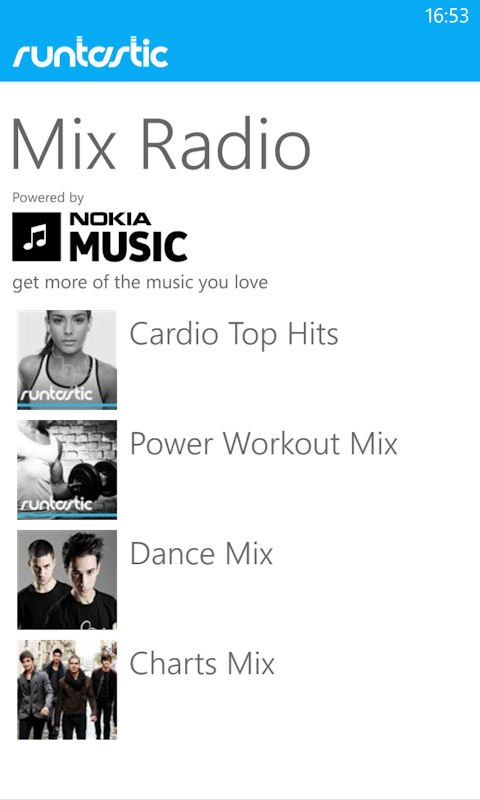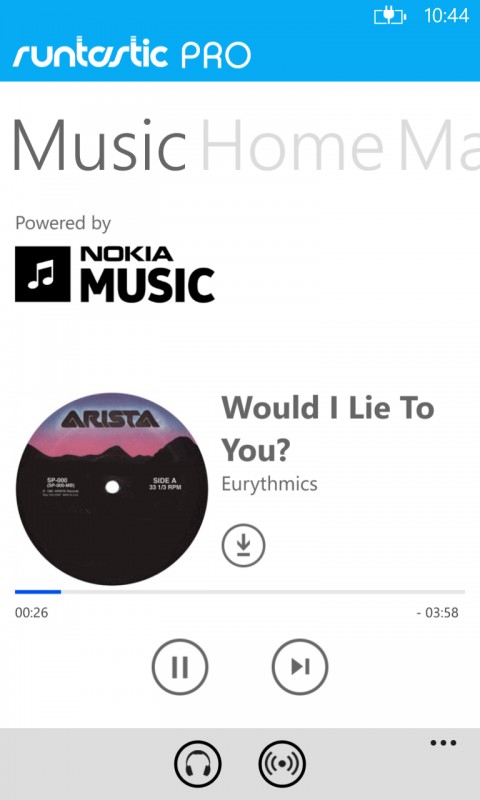 The addition of training plans to the app provides a way to get a structured training reigeme aimed at achieving a specific goal. Traning plans are purchased via an in-app shop, with various options and categories available (e.g. run 30 minutes after 6 weeks of training).
Runtastic will help you achieve a specific goal by giving you a plan to follow, guiding of how to exercise and for what length of time, and giving voice feedback during training (about whether you are meeting your goal). Additional web based analysis and statistics are also made available for some training plans. Runtastic promote this as away of getting personalised training at a much cheaper cost ($10) that you might expect to pay in a profressional gym ($100).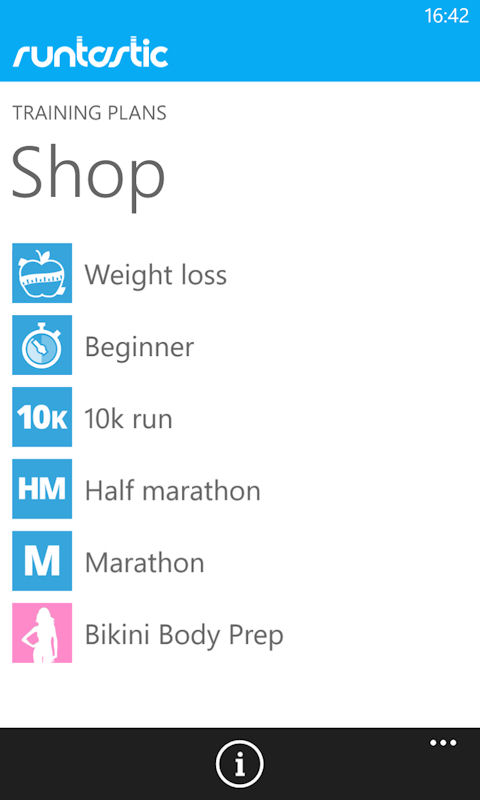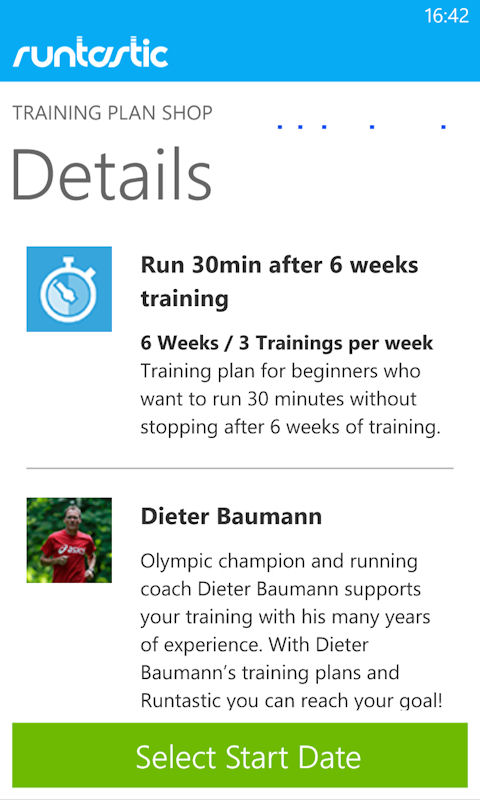 This training plans feature set has previously been available through the website, but its addition to the Windows Phone client makes a lot of sense since it is the most common point of contact between the services and its users, and makes it a lot easier to follow the recommended training.
Windows Phone Store description:
Runtastic is your personal fitness app for all outdoor (running, walking, hiking, biking,...) and indoor activities (treadmill, cardio, yoga, weight lifting). Track your sports and fitness activities – get motivated – burn calories and achieve greater results.

Do you run to keep fit and stay healthy? Are you doing sports to burn fat or lose weight? Are you training for a marathon? With Runtastic get more out of your fitness activities and training. Let Runtastic be your fitness partner and start tracking your activities today.

Runtastic and Runtastic PRO can be downloaded from the Windows Phone Store. The latter is a paid app costing £3.99 / $4.99 / €4.99 with a free trial, while the former is a free download.
The PRO version of Runtastic is advertising-free and has a number of extra features including live tracking, voice feedback, cheering, interval workout support, and geotagging of photos, but the core functionality is the same. If you're just getting into the app start with the free version, and upgrade to the pro version if you want access to the additional features.