While the acqusition does have a short term negative impact on Nokia's overall cash position, it is likely to have a positive long term impact, assuming current performance levels are maintained or improved. Taking complete control of the business was also the best way for Nokia to maximise the value of its own half of the NSN business.
As part of the acquisition process Nokia Siemens Networks is going through a name change and re-branding. The new name, which was also announced today, is Nokia Solutions and Networks, also referred to as NSN, meaning that Nokia's newest wholly owned division will be keeping the initials that have always been the most common way to refer to the joint venture with Siemens.
From the NSN press release:
The new name reflects NSN's change of ownership following Nokia's acquisition of Siemens' entire 50 percent stake, which was announced on July 1, 2013, and completed today. Nokia Solutions and Networks is wholly owned by Nokia and will continue to be consolidated by Nokia. As announced by Nokia, Rajeev Suri will continue as CEO and the NSN Executive Board will remain unchanged as a result of the transaction. Unveiling the new name, NSN renewed its commitment to driving leadership in the mobile broadband sector and to operating as a more independent entity.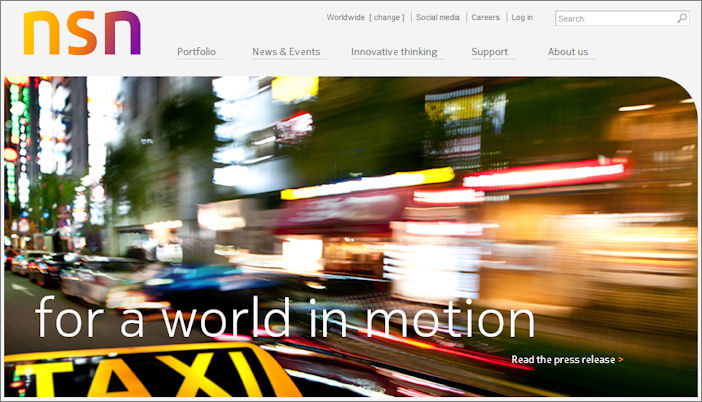 NSN provides equipment ans solutions to operators. Here's how NSN describes itself:
Nokia Solutions and Networks is the world's specialist in mobile broadband. From the first ever call on GSM, to the first call on LTE, we operate at the forefront of each generation of mobile technology. Our global experts invent the new capabilities our customers need in their networks. We provide the world's most efficient mobile networks, the intelligence to maximize the value of those networks, and the services to make it all work seamlessly.