You can select the sports you want Bing Sport to show up, and this covers the major popular sports - Football, Rugby, Golf, and F1, along with the professional US triple of NFL, MLB, and NBA). Inside some of those categories you can specific an area, such as a single league, or regional area. Depending on the region setting of your phone, you'll get a pre-selected set of sports, but it's a simple matter to change.
These choices drive the information shown to you - so once I've noted that I have an interest in Major League Baseball (and not the English Premiership) the 'scoreboard' view in the Panorama brings up the recent scores, and I can select my favourite team to make sure they are listed at the top of this view.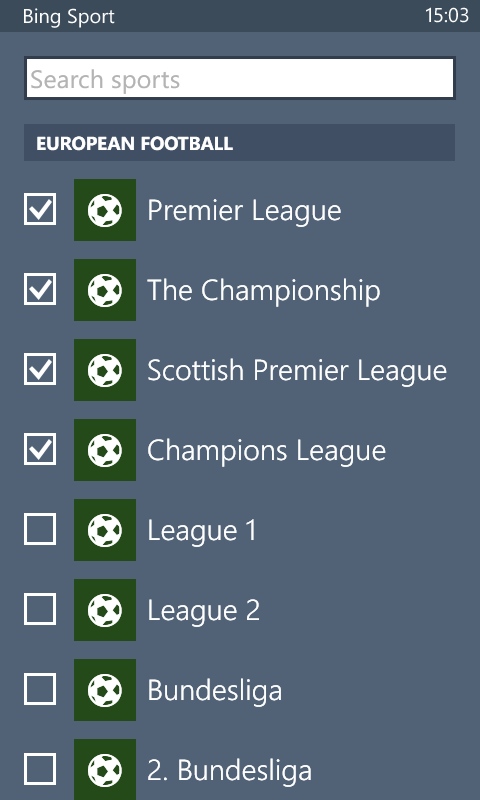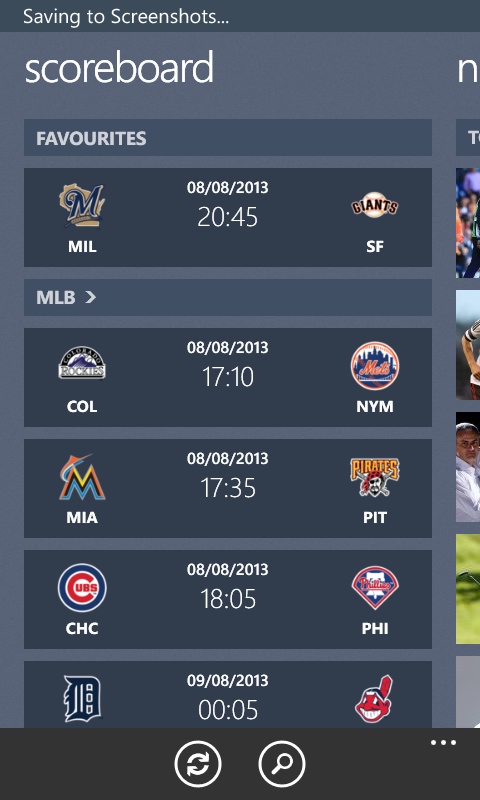 It's worth nothing here that the 'top stories' section will look over all sports news, not just the ones you have highlighted. Your chosen sports are listed in the next view, and you can click through on each of them to have a more detailed look at that sport. How this works will depend on the sport you've chosen - the NFL schedule and current scores are shown, while Formula 1 has a news section in addition to the schedule, and lap times and charts from the most recent race.
Clicking on the headlines will open a web browser instance and take you to your story. Bing Sport is acting as a gateway here, passing you to either a layout page in the app, or out to a web page, depending on the source of the story. I suspect some publications have an arrangement for content to be shown directly in the app. Unlike Bing News, there's no option to select your news sources.
Bing Sport is a smoothly programmed addition to Windows Phone, and as long as your tastes run to the mainstream, you should find something useful in here. Don't expect anything off the beaten track - this is the same level of coverage you would expect in a tabloid newspaper - so the major sports have good coverage and everyone else can slide by the wayside.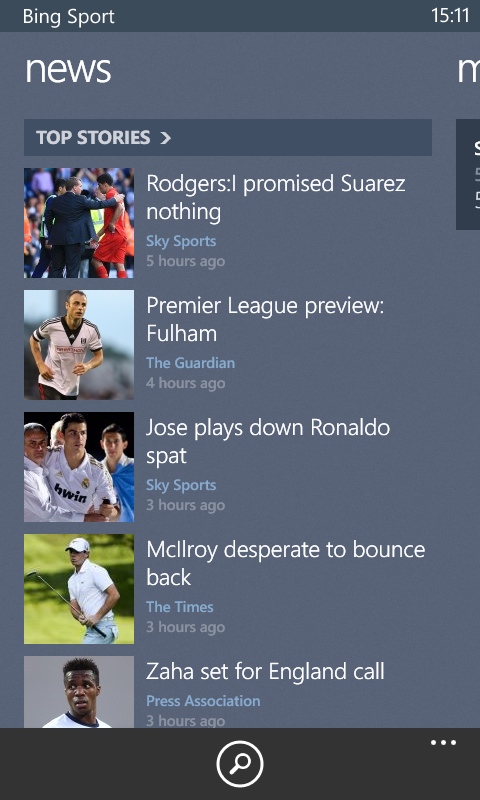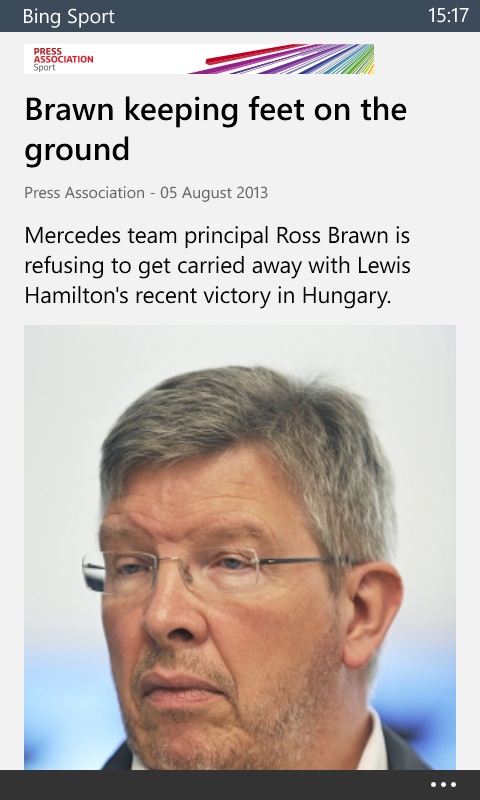 Here's the Windows Phone store description:
The Bing Sports app makes it easy for you to keep up with all the sports and teams you care about. Designed for Windows Phone, the Sports app puts your favourite teams at your fingertips. Swipe through the app to get an overview of the top headlines, scores, schedules, standings, statistics, and much more across all major sports. Personalize the experience so you can track all the leagues and teams that interest you the most.
Bing Sport is a free download from the Windows Phone Store. It is only available for Windows Phone 8.