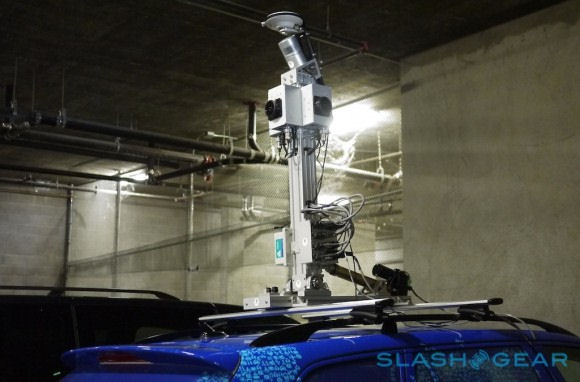 Image credit: SlashGear
The image data is used both for map data validation (e.g. looking at shop and business names and understanding junctions) and to provide street side imagery (similar, but at a higher quality than Google's Streetview).
The LIDAR (point cloud data) can be used to create a 3D model of the area through which a car has driven (3D maps), but can also be used for data collection and validation (e.g. reading road sign and markings, accurately measuring the width of a road, and much more). They key point about the LIDAR data is that it can very often be automatically processed by a computer, whereas the processing of image data (to collect map data) is more likely to need human supervision.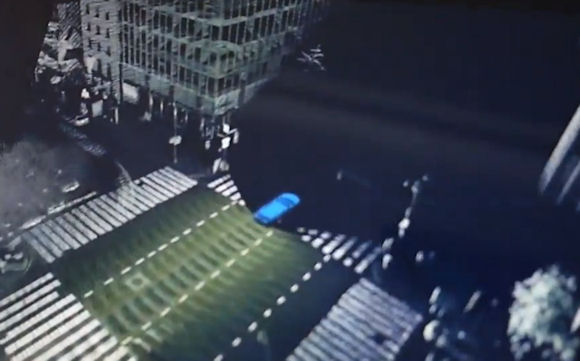 Image credit: SlashGear
The SlashGear article goes into some detail on the data collection system, looking at the collection mast, the data logging system (150GB a day), and the True Control system (running on a Microsoft Surface) that instructs the driver on the route to take and offers an at-a-glance view of the data being collected.
SlashGear also notes that Nokia is planning to expand the use of the 3D data collection cars outside of the current North American and European regions with coverage expanding to 27 countries. To facilitate this Nokia plans to triple the size of the vehicle fleet. The end result will be richer and more accurate map data and a much wider reach for HERE's street side imagery. HERE's street side imagery is currently only available through HERE.com and select partners services, but, as with the recently announced improved satellite imagery, is expected to become part of the HERE Maps app offering in due course.