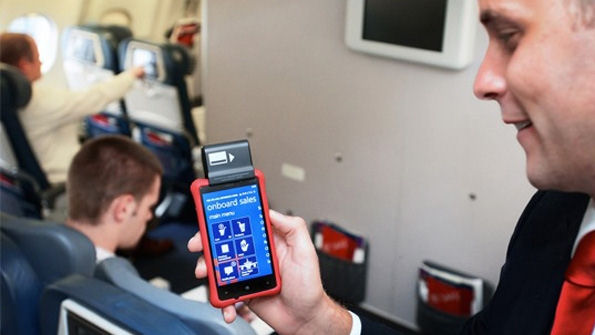 It's clear that the Windows based solution is set to expand in the future with Delta noting that, in due course it "expects to provide flight attendants with certain customer-specific information to enable more personalized service" and that it will "expand the solution over the next three years to the newest Nokia devices". Windows IT Pro notes that the system will eventually reach 22,000 flight attendants and that Delta plans to roll out Windows powered Tablets to pilots later this year.
Chris Weber, global head of sales & marketing at Nokia, said:
"We're excited that Delta Air Lines has chosen Nokia Lumia to provide new services that will benefit their customers. This is a great example of how Nokia, Microsoft and our other partners are enabling many of the world's leading companies to build innovative mobile solutions for their businesses. I look forward to seeing the Nokia Lumia in action on my next flight with Delta Air Lines."
Joanne Smith, senior vice president – In-Flight Service at Delta, said:

"Delta's 19,000 in-flight professionals are there for the safety and comfort of our customers, and equipping them with innovative solutions means they can better meet our customers' needs on board every flight. This is yet another way we're investing in technology to improve the customer experience."
Here's a demo video, which talks about how Avanade generic solution works. The system built for Delta has been customised, but is based on the same product: