For example, in the the last few days Nokia has released a minor firmware update for the Vodafone UK variant of the Nokia Lumia 920. The update, which coincides with the operators launch of its 4G service in the UK, takes the firmware revision number from 3047.000.1326.2008 to 3049.0001330.0009, and enables LTE connectivity of these devices.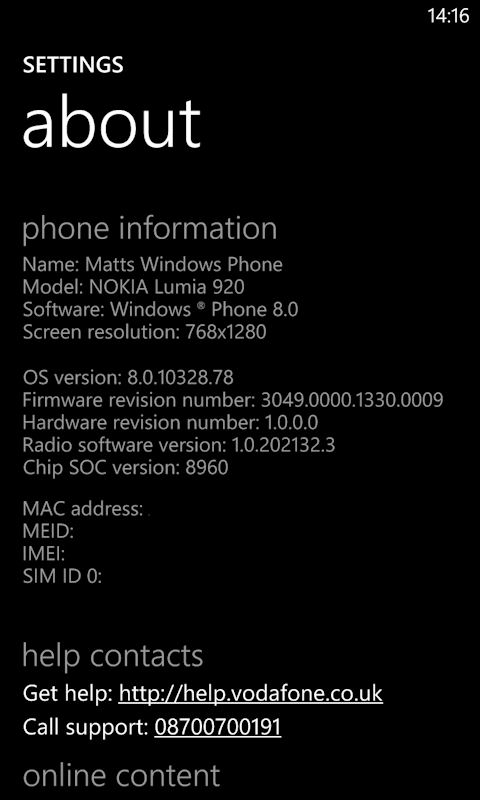 We expect similar updates to be made available for other Vodafone UK variants in the next few days (e.g. Lumia 820), and similar updates will also be made available for O2 UK variant devices, as O2 UK has also recently launched a 4G service. It's not yet clear when generic (SIM-free) UK devices will receive the 4G enabling update.

So, generally, specific firmware updates of this kind will only be available for select devices in certain markets (i.e. Nokia Lumia 820, 920, 925 handsets, which have had LTE "switched off", but where operator LTE service is now available, or is launching shortly).
Thanks to @foxprorawks for the tip and screenshots.

Update:
There are some indications that the Vodafone specific firmware update mentioned above is not related to enabling LTE, but rather is a small bug fix and performance update. However, the information about LTE being disabled in software and then getting enabled still applies (and happens in markets other than the UK too).
See the comment thread where some readers have shared information about their own experiences and devices (e.g. SIM-free UK Lumia 920s LTE enabled by Amber update, but SIM-free UK Lumia 925s not enabled for LTE).