Incoming message will be displayed in the recent contact pivot, with a simple tap all that is required to begin play back of the video message.
The lack of video messaging support in the Windows Phone version of the Skype app prior to today has led some to question Microsoft's priorities in serving its own platform. While this is a valid point, the lack of support is as much a reflection of the priorities of a Skype team that does not have close link to the Windows Phone team and some of the technical challenges that had to be overcome to support video messaging on Windows Phone.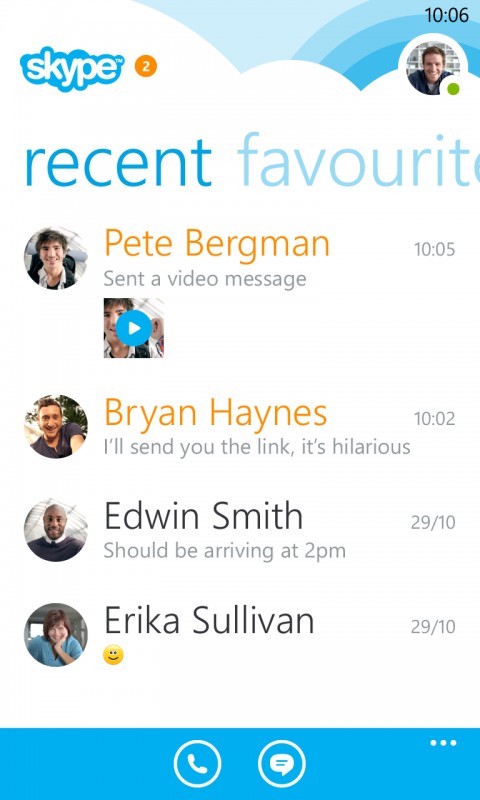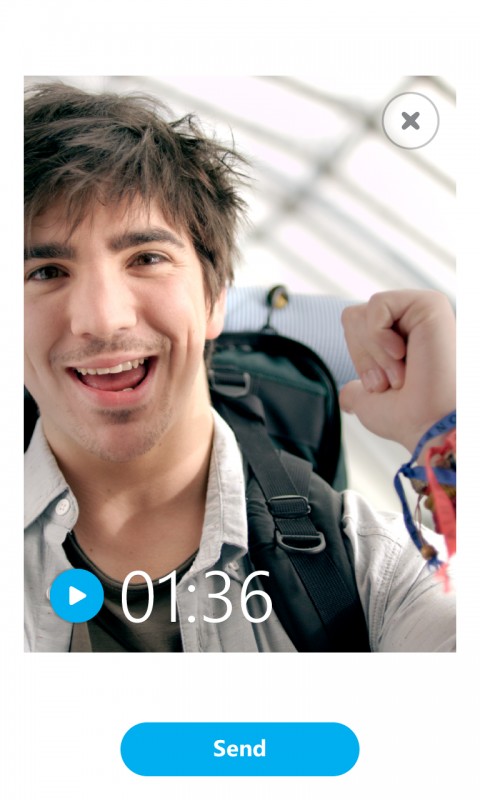 Windows Phone Store description:
What's new?

Video messaging – Record life's everyday moments and share them with the people who matter most, with free and unlimited video messaging over Skype.
General fixes and speed improvements.
More information is available on the Skype Blog.
The Windows Phone Skype app can be downloaded from the Windows Phone Store.