Taking the version number up to 1.0.1.7, there's no breakdown or change-log for the app, but the assumption with such as small version number is that the focus has been on bug catching and stability improvements.
Tumblr is an app that I enjoy using on my handset, but it's also one that I find frustrating, because it does get very close to being a really good Windows Phone app, but it just misses the mark in a few areas. The obvious area is with the sharing tools built into the Windows Phone UI. When I take a picture, or have some media, I would expect to see Tumblr listed alongside options like Facebook, Twitter, and LinkedIn.
The app is also a touch bloated in terms of memory usage, so it can slow down after a fair bit of usage, but this is far less noticeable in this release compared to the first version launched early this year.
I'd love to see Tumblr get another 'beauty pass' from the developers to bring it closer to the Windows Phone way of doing this - I know that last 5% of functionality is hard and takes investment, but it's the last 5% that really makes the difference in terms of polish and presentation.
Here's the current features list:
Find and follow the things you love.
Share photos, gifs, video, quotes, chats, links, and text.
Jump between your dashboard and Explore with just one swipe.
Display the latest images from your dashboard on your lock screen and live tile.
GIFs play as you scroll.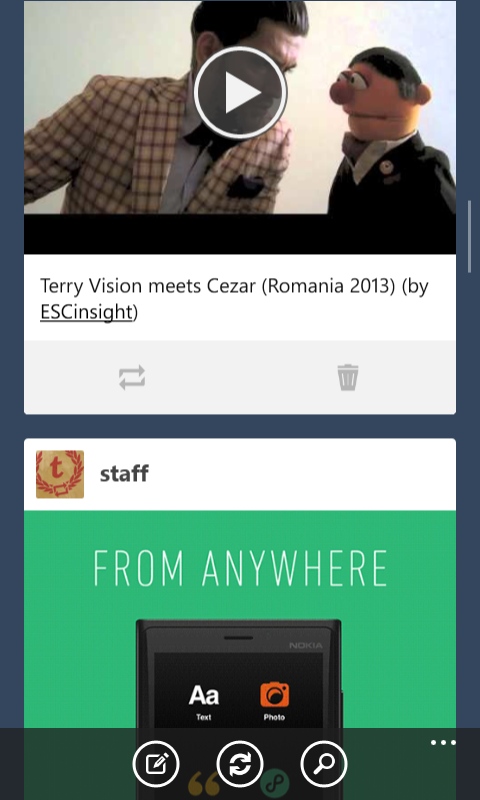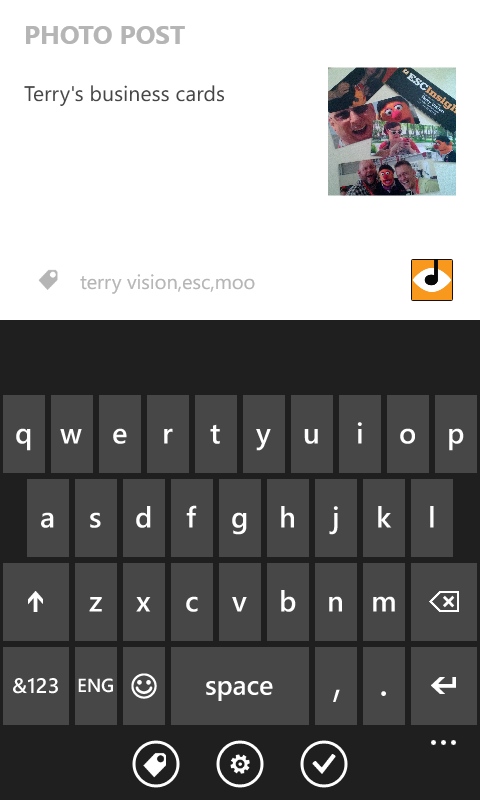 You can pick up the client right now from the Windows Store.