There are two main element to the Nokia Device Hub app. First connecting devices, and secondly doing stuff with the device once they are connected (app recommendation).
When you first start the app you'll be shown a list of "my devices" (i.e. hardware / device already connected to your phone). However, you can add to this list by tapping the "+" button on the toolbar. This will automatically scan for nearby hardware using both Bluetooth and WiFi, but you can also add NFC devices (simply tap the device in question). A list of these "nearby" devices will be shown on screen.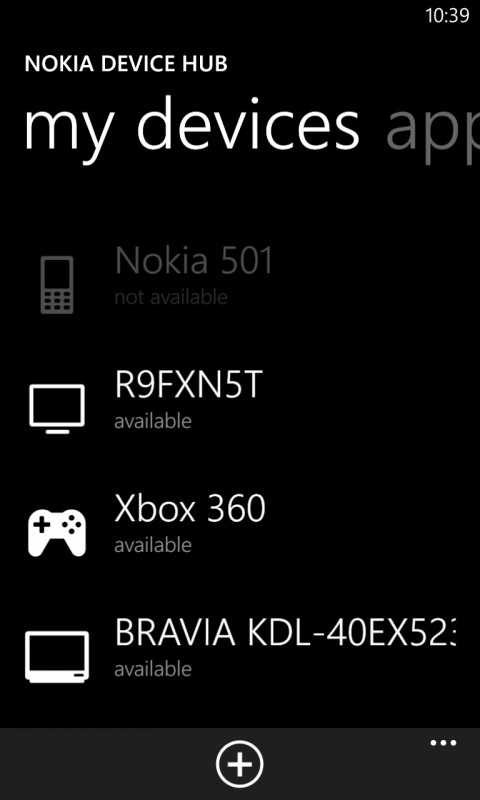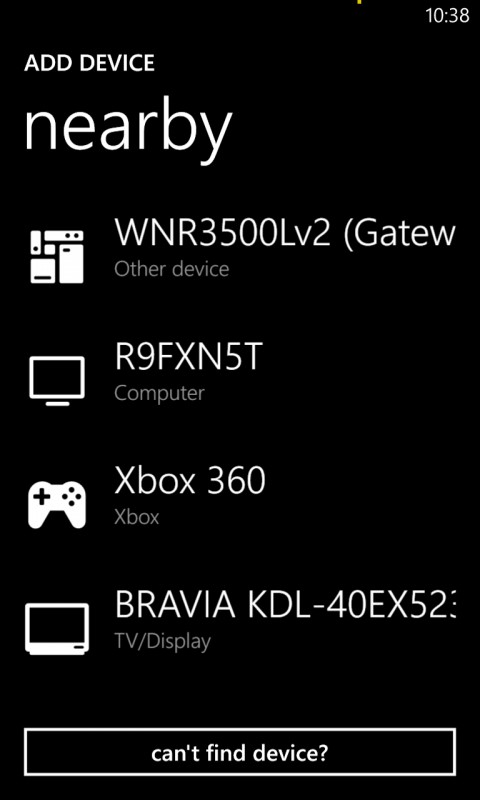 Tapping on a device in the "nearby" or "my devices" list will show addition information ("overview") about that device, including apps that you already have installed that can be used with that device. You can, optionally, pin this page the Start screen for fast access. Tapping on a listed app will launch the app, ready for usage.
Swiping to the left will show an "apps" page that lists select apps in the Windows Phone Store that can be used with the device. Tapping on a listed app will open it in the Windows Phone Store, ready for installation.
For example, an Xbox 360 will offer the option of using the Microsoft Xbox SmartGlass app and the Nokia Photo Beamer app. However, it will also recommend third party apps, such as AV Remote and Linada Play (control playback of content via UPnP).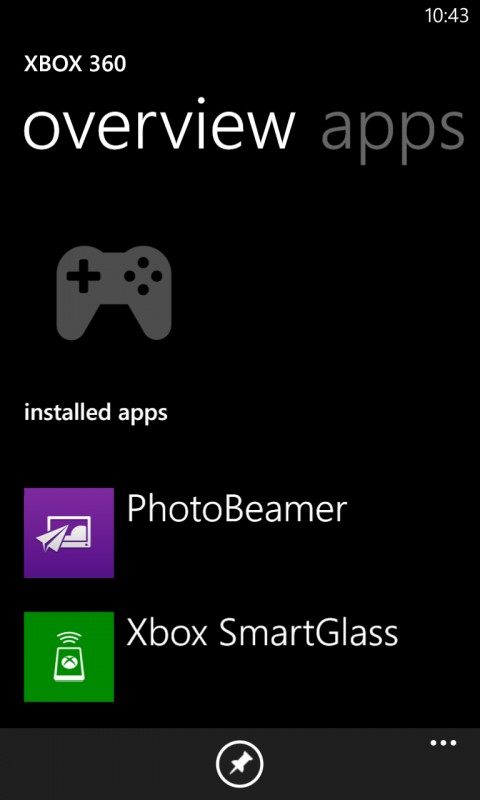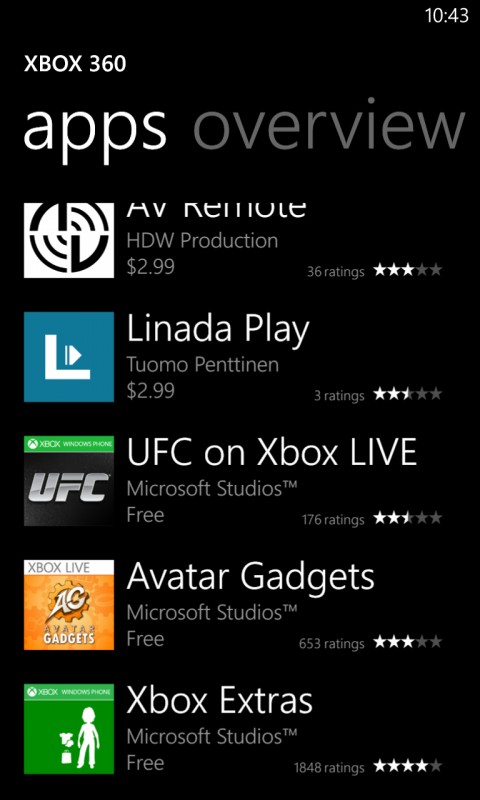 Nokia Device Hub Beta does make it a lot easier to use your Lumia device with "companion hardware". In the first instance it make it easier to get the most out of any smartphone accessories (e.g. headsets, speakers). That's something that will become more important as Windows Phone's support for Bluetooth LE devices starts to pay dividends. Bluetooth LE devices often require a companion app and Nokia Device Hub has the potential to make the connection and app download process easier to set up.
More generally, the app offers a possible solution for how to make the idea of the smartphone as a controller device easier for consumers to understand and use. Most of the enabling technology (WiFi, UPnP, NFC, Bluetooth, etc.) is in place, so the barriers to adoption are more about support for Windows Phone (a work in progress) and ease of usability, rather than any technical limitation.
Windows Phone Store description:
With Nokia Device Hub Beta, connect to and access your devices easily. Many wireless headsets, Internet capable Smart TVs, Blu-Ray Players and Computers are supported. Nokia Device Hub also recommends Windows Phone applications which work with your devices. Pin a device to the home screen to get easy access to all the apps which work with it.
Nokia Device Hub Beta is a free download from the Windows Phone Store. You can download the app by following the direct link on this page, by scanning the QR code below, or via Nokia Beta Labs.