Dredd vs Zombies is, of course, a freemium game, so there are extras that players can buy to help them complete the game. But Rebellion play fair, and you can get through without the extras (which is something I can attest too):
Where it gets interesting is the fact that Dredd vs. Zombies – and all of Rebellion's games – are completely free to download and play. So how are they making money? They include various options for in-app purchases, successfully riding the wave of a growing trend in mobile.

As Jason points out: "When we say 'free to play', we do mean that people can download the game and play it from start to finish and not pay us a thing, which I think is brilliant value."

At the same time, if a player wants bigger guns, or to move faster in the game, or skip levels, there are options for purchases within the games to meet those needs.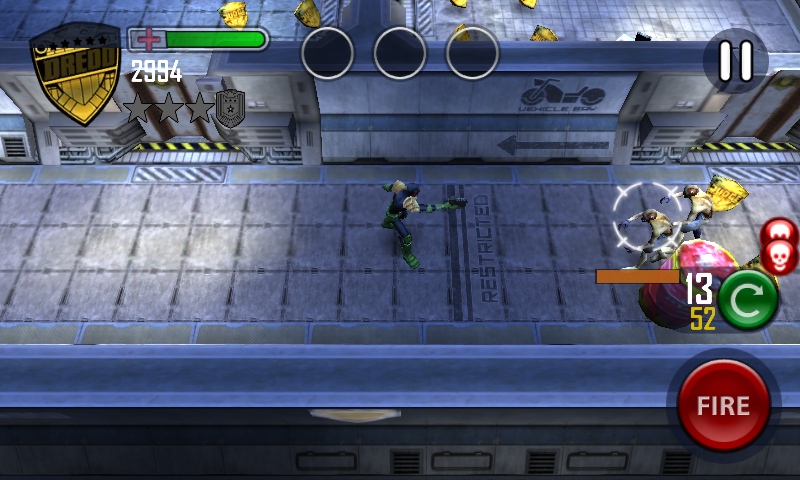 It's great to read how Rebellion have got on with Windows Phone, and the more case studies and examples that can be put into the public domain for other developers to read, the better.
One more thing would help though, and that's money. While I wouldn't expect a developer team to reveal their costs and revenue in any detail, it would be nice to build up a promising picture for others that Windows Phone development is a profitable pursuit.
The full interview can be found here.