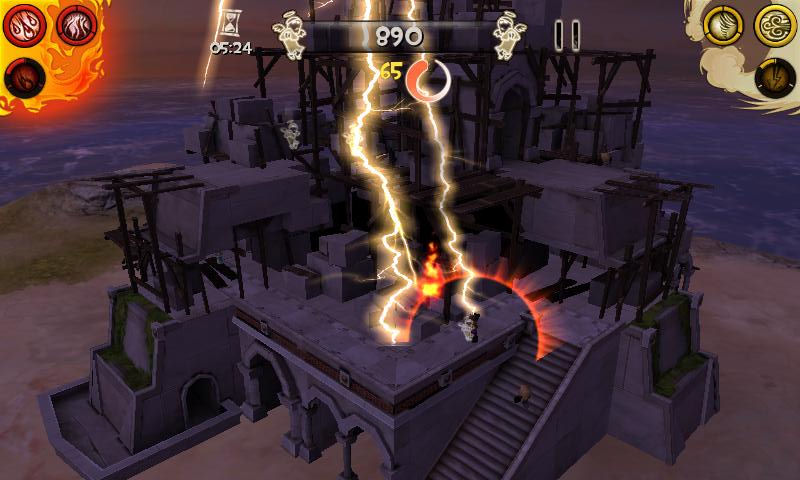 While it's great to have another title on Xbox Live, and I'm really glad to see that the 'weekly release schedule' and roster from September has carried on, Babel Rising is not one of my favourite games. Reviewing the title in its Windows Phone 7 incarnation I found a game with a fascinating concept behind it, that was let down by an inaccurate user interface and poor game design.
All the elements are here for a really interesting game which would be relatively unique. But nothing gels together to create a cohesive title. It looks the part on screenshots, but not when you start to play. The weapons available to you sound great, but are tricky to use and there is little variance between the different choices. It sounds suitably bombastic, but a good backing track doesn't change the nature of a game...

There's also a nagging doubt in my mind about the gaming world. I can hurl down rocks at people, but not at the tower being built? I can burn the workers but not the wooden scaffolding? It seems that however vulnerable the humans are, the tower is invulnerable. It's a small thing, but I find it very hard to 'get myself into character' when playing Babel Rising.
Without a trial version to check out the game, I'd be very hesitant to recommend this as a download. Have a look at the listing yourself and decide, but proceed with caution.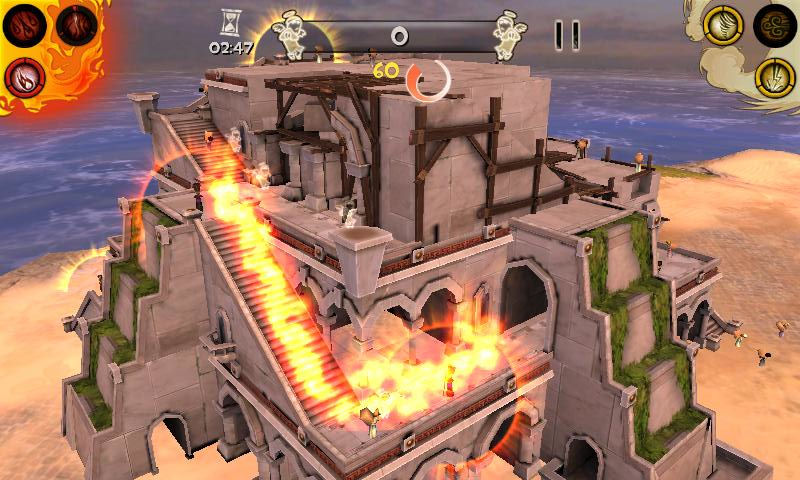 Babel Rising 3D is a £2.29 / $2.99 download, and you can find it via the AAWP App Directory, for WP8 (and still available for WP7.x).