Al Reynolds used Sugru (self setting rubber) to attach the reversing ring to the Nillkin cover, which should stand up well for semi-regular usage, and makes everything look neat and tidy. A finish example, with the prime lens attached, is shown in the photo below.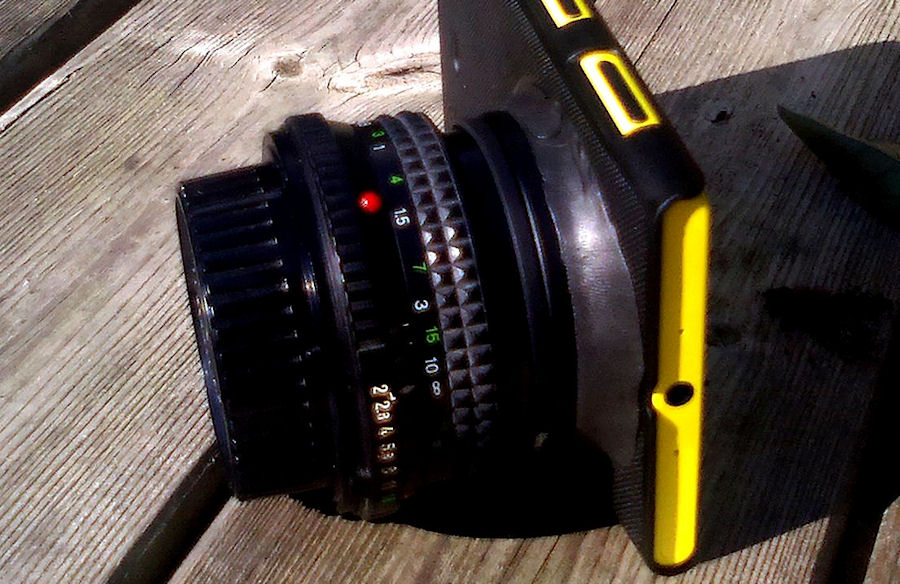 There are a few issues to be aware of when using this kind of set up. From the blog post:
It was pretty bright sunlight so I had to use the exposure adjustment to avoid blowing out the highlights. The manual focus made things a lot less fiddly than with the 808. For a first session I was pretty happy with the results. I particular liked the second flower shot - you can see how small the flowers were in the photo of the dolly rig.
And here's an example of one of the results, in this case showing a close up of a small flower. Further examples are available on Al Reynolds' blog and Flickr feed.