From the Windows Phone Store description:
Tide is powered by Magic Seaweed, and the forecast includes Surf Height, Swell Rating, Primary Swell and Weather information. We are currently in the process of adding more beaches, but Tide currently features Australasia, Europe, Indonesia, America and the Pacific Ocean.

- 24 Hour scrolling forecast feature.
- Accurate 5 Day forecast.
- Beautifully Animated Waves.
- Integrated Sharing.
- Add your favourite spots.
- View in UK, US or EU units.

As usual, a walkthrough will demonstrate all this better than reams of text. Here's Tide v1.4.0 in action: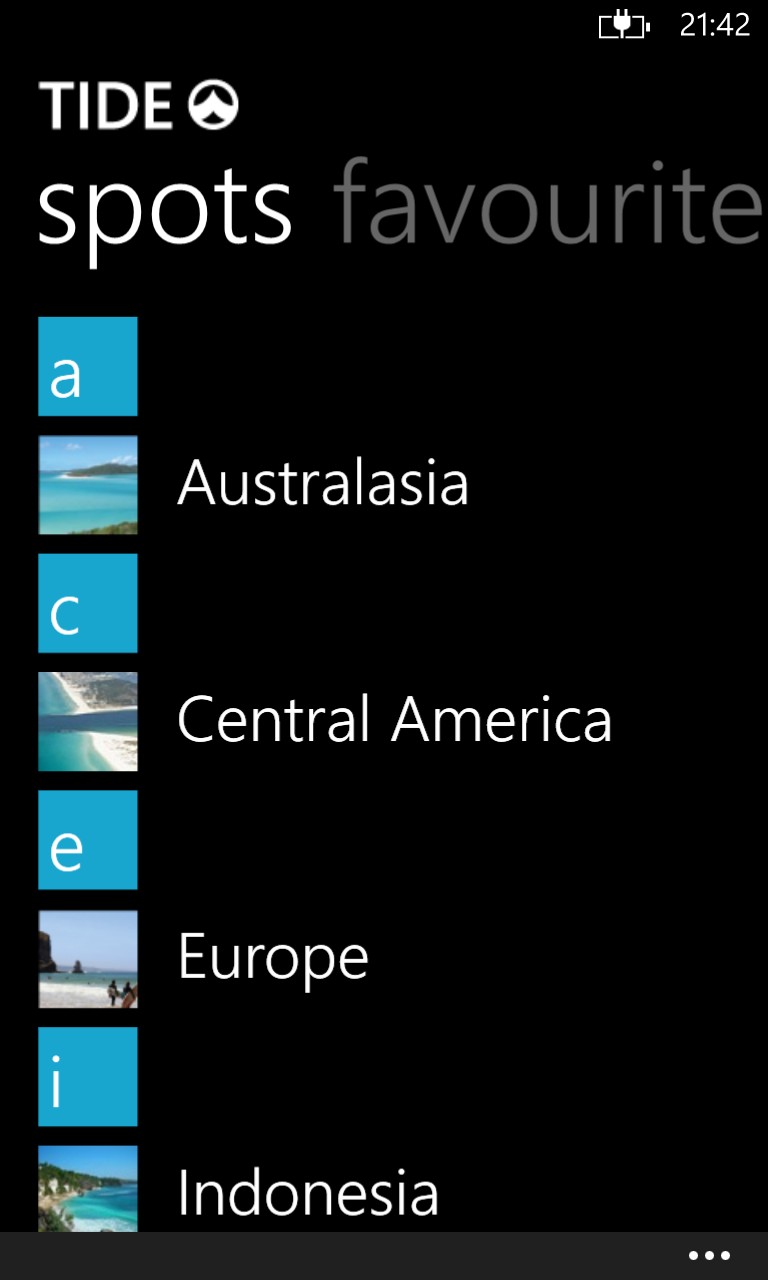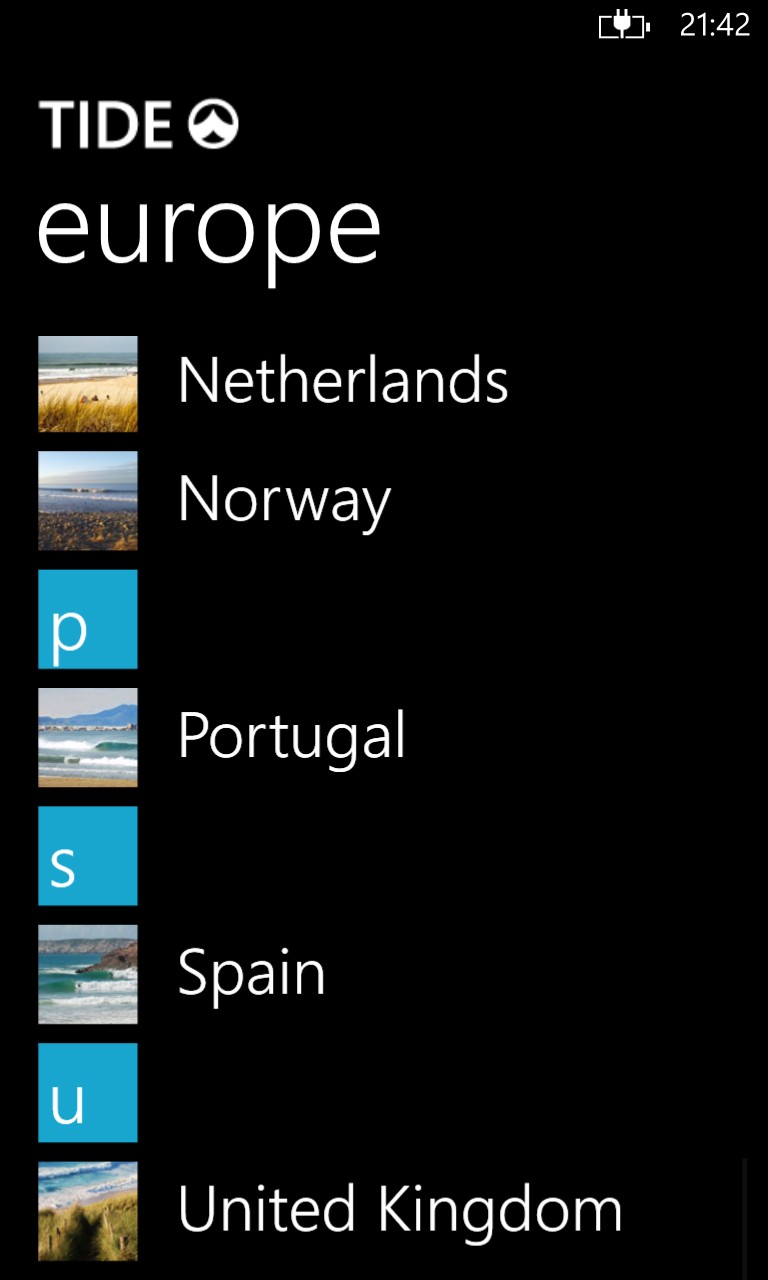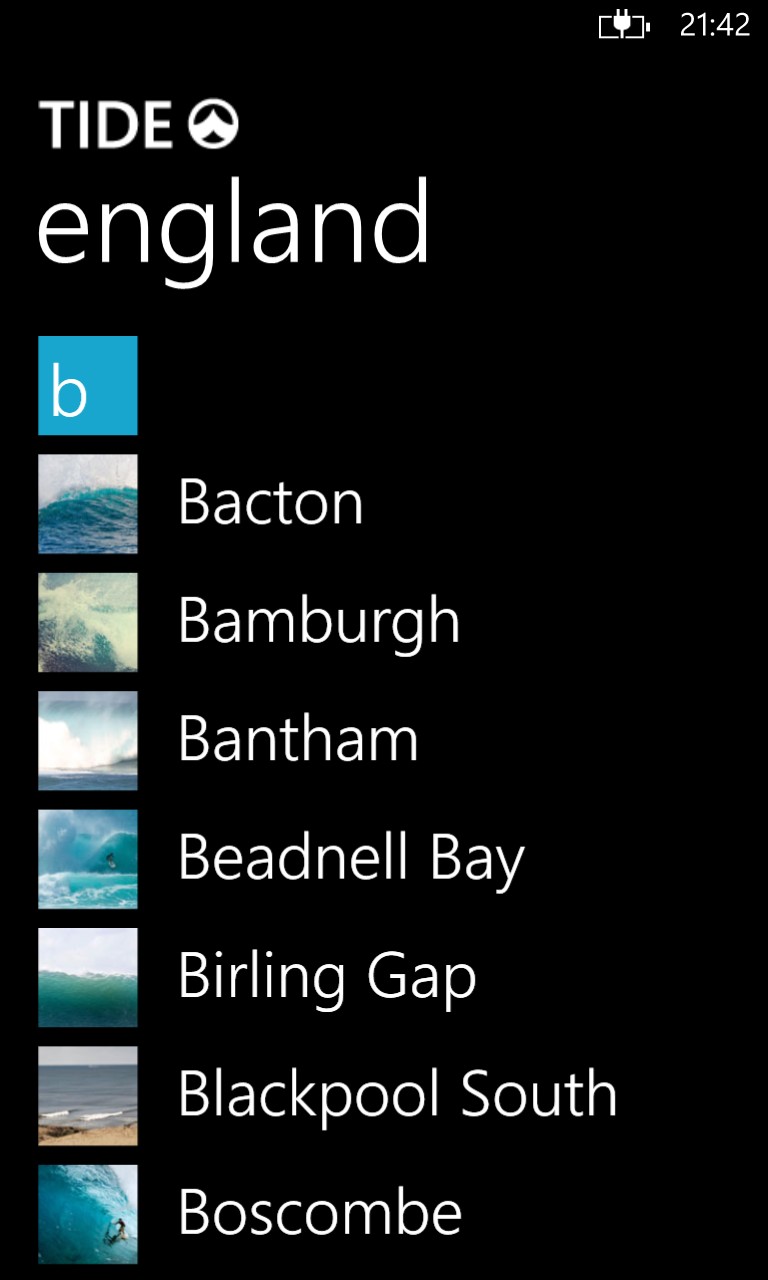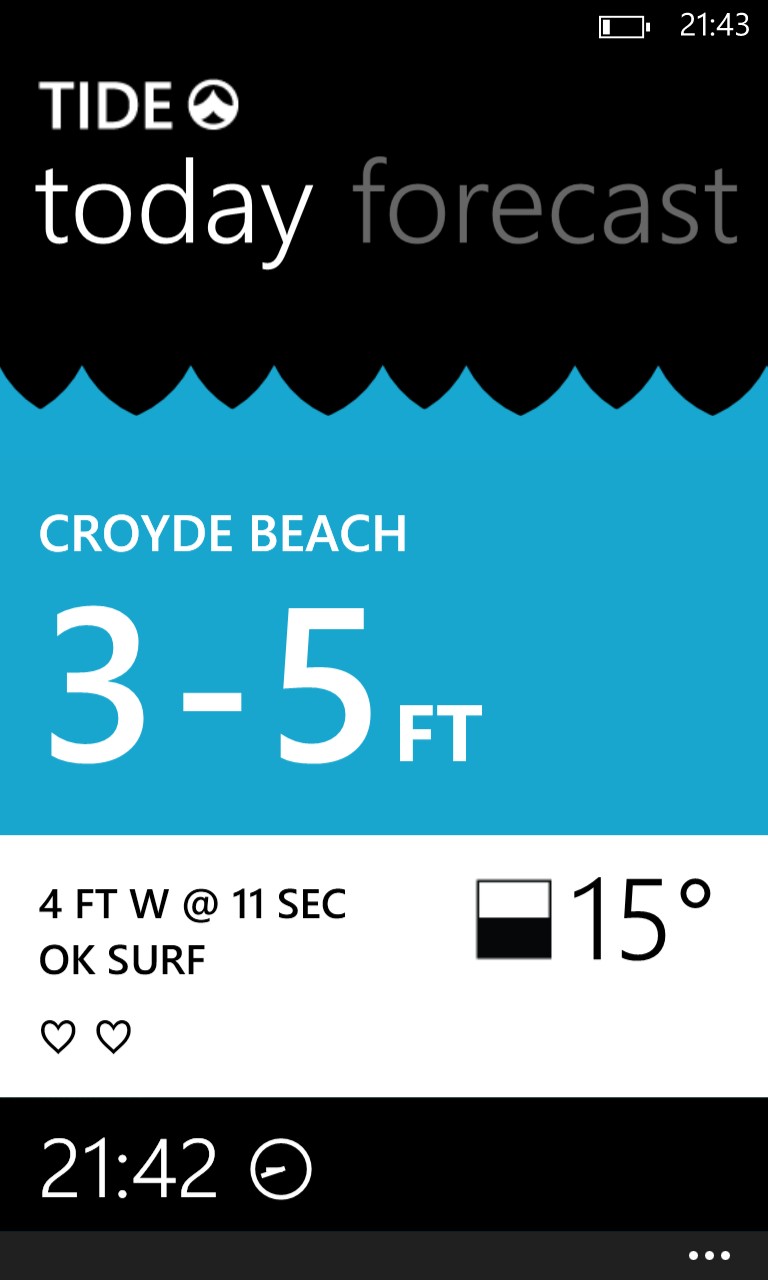 Shown above right is the main surf display, showing the swell and wave frequency. What's not evident from static screenshots here is the 'interactive' nature of Tide here. Leaving aside the somewhat trivial animation of the choppy waves across the screen, as you move your thumb or finger up and down the screen, the time index changes accordingly, as does the surf forecast. So, by dragging up and down you can see at a glance the very best time to make a break from the cafe, don the wetsuit and head out into the waves.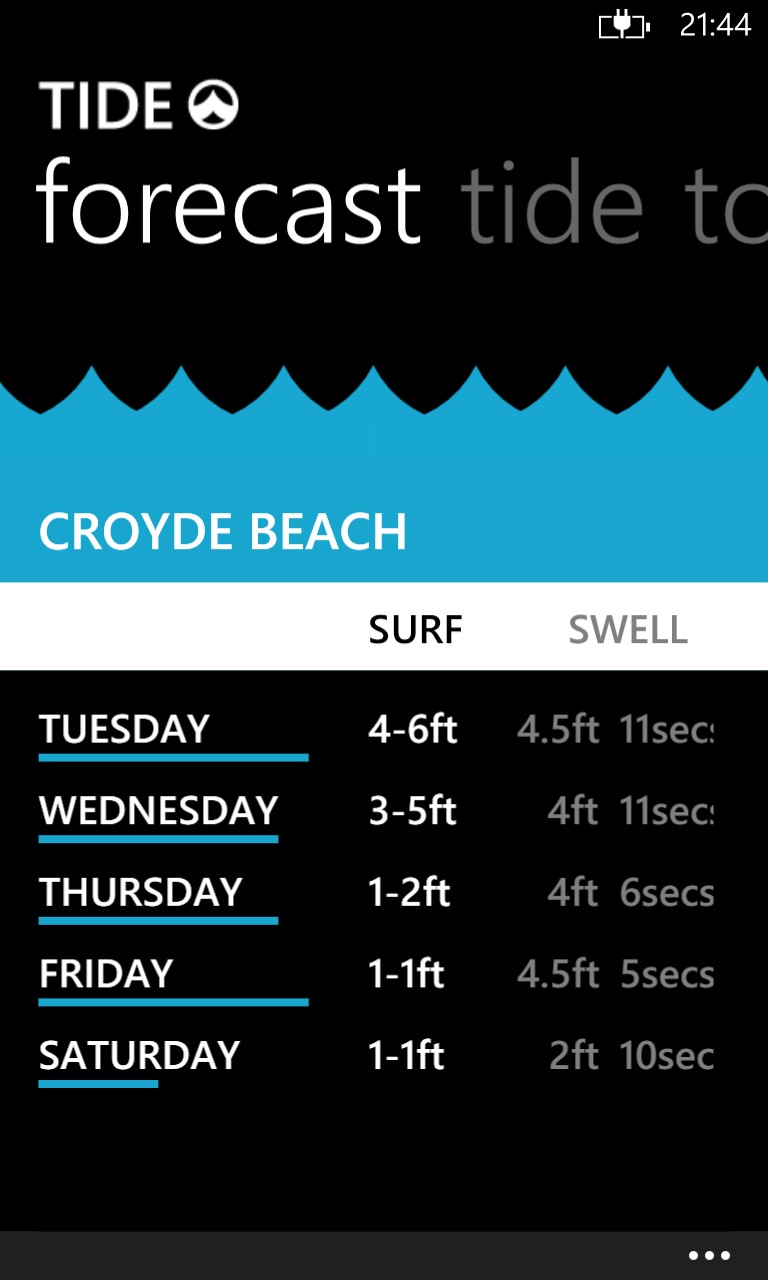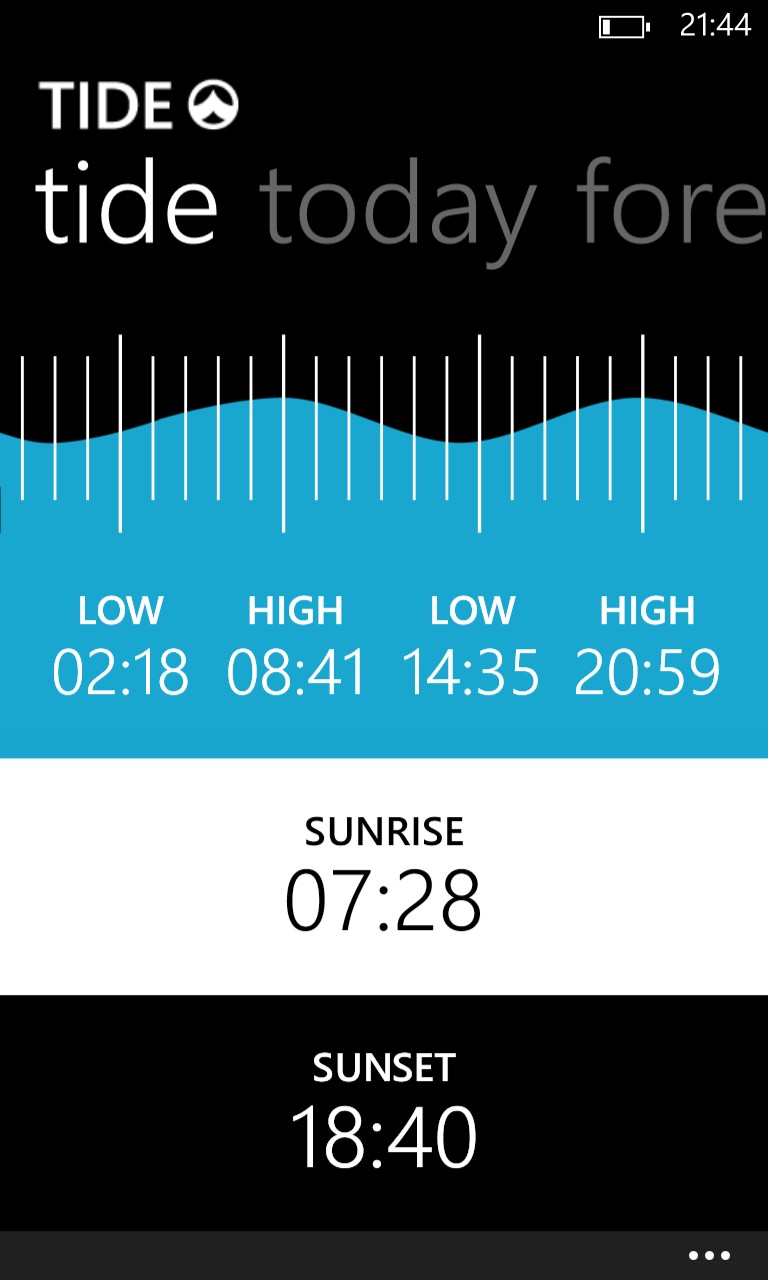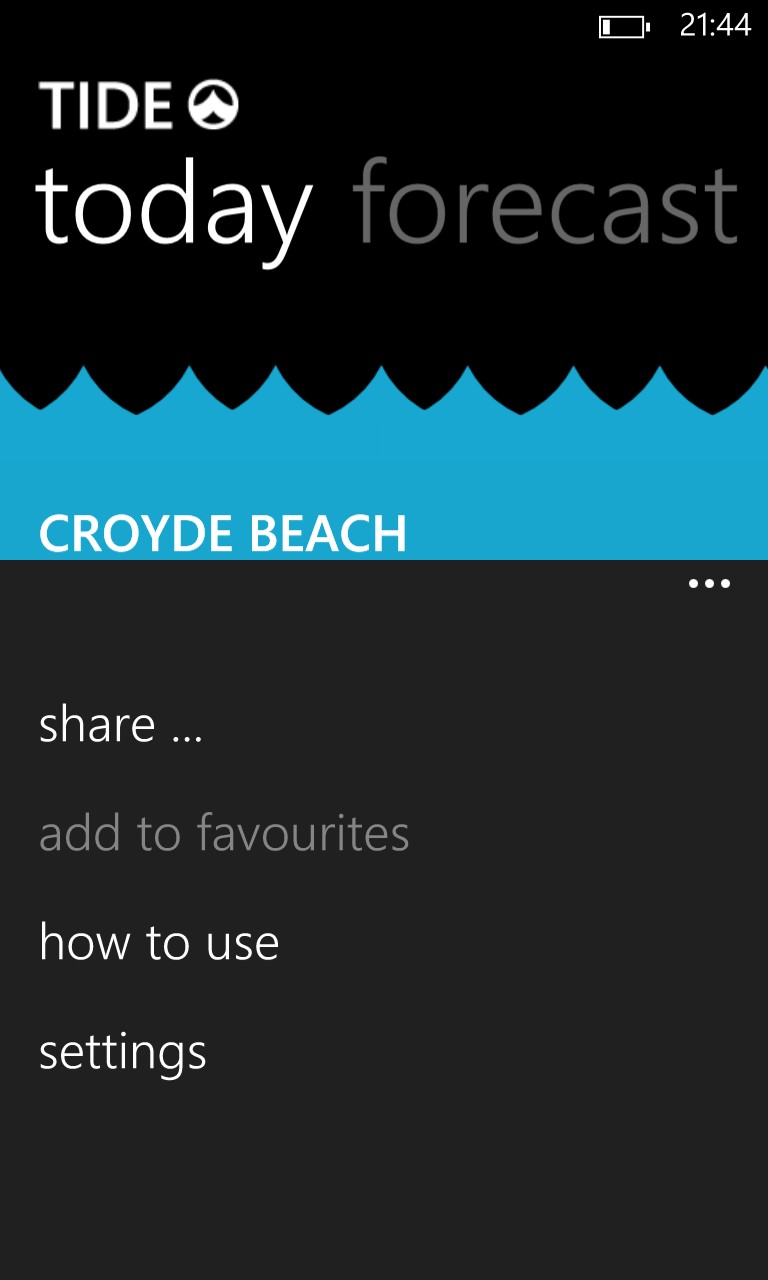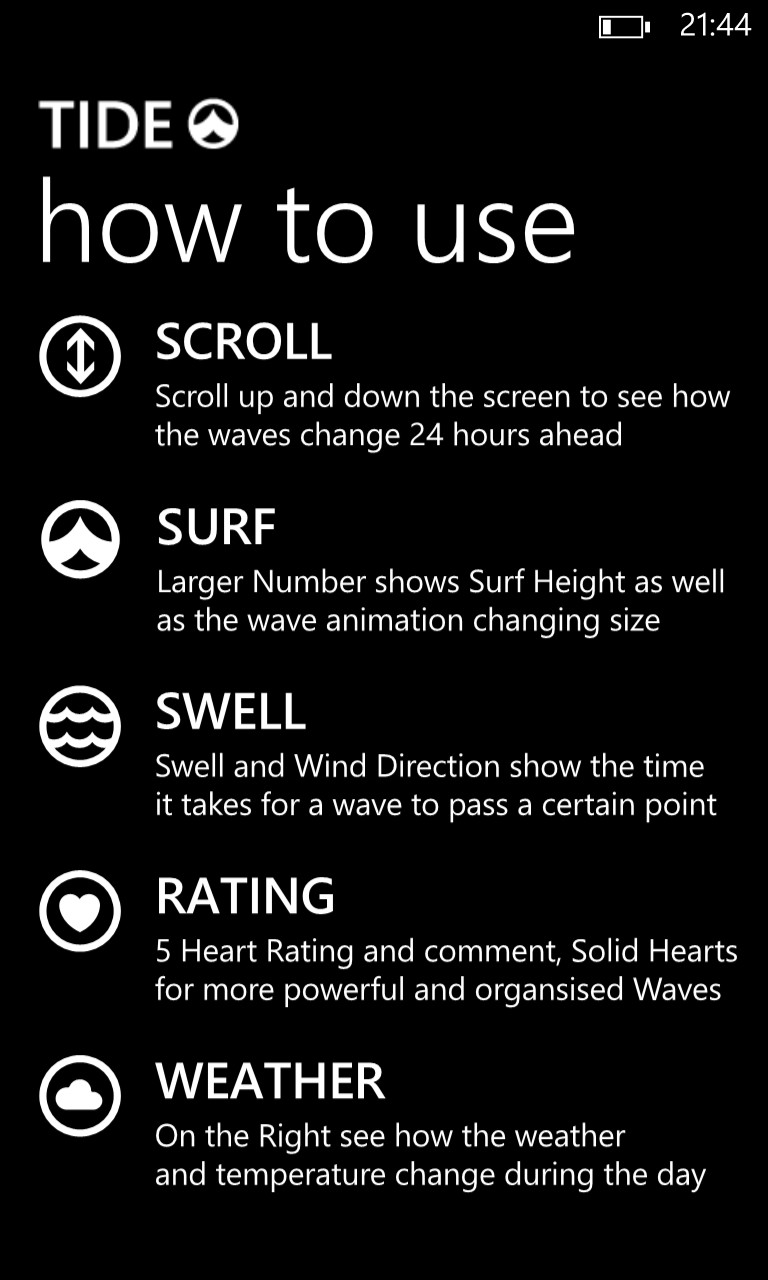 An excellent tool considering the price point, though I'd be looking for a next-gen version 2.0, with maps, larger photos and a search facility.
You can download Tide v1.4 for free from the Windows Phone Store.