The Message Access Profile is more usually used to displaying incoming text messages (and, in some cases, emails) on a car dashboard (or hands free acessory kit), but can be used for any process that requires the exchange of messages between devices (e.g. Smartwatch).
Using MAP to copy messages from another smartphone is a clever idea. Messages may only represent a small amount of data, but can be amongst the most personal data stored on a phone, with some consumers keep meaningful text messages for long periods of time.
The Transfer My Data app requires Bluetooth SIG certification because the Message Access Profile is not currently support by Windows Phone. Nokia has presumably built its own implementation from the ground up. This also means that Message Access Profile support will likely be limited to the Transfer My Data app only (i.e. it will not add support for the profile to the platform generally).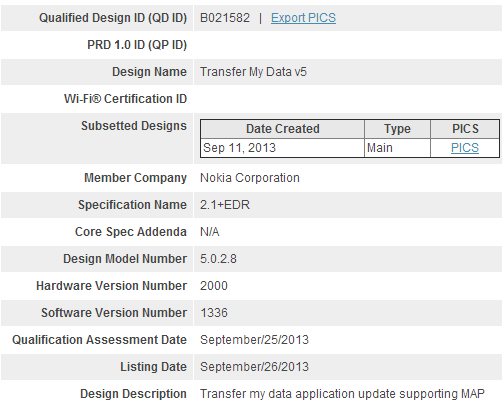 The Bluetooth SIG certification entry lists the version of Transfer My Data as being 5.0.2.8. The version currently available through the Windows Phone Store is 4.2.4.13, suggesting the functionality will arrive with the next major update of the app.
The Transfer my Data app already supports the copying of phone book data (contacts) from devices that support the PBAP Bluetooth profile (Phone Book Access Profile) and/or SyncML. Currently images and messages can only be copied from select Nokia devices, and, in both cases, this relies on software / transfer techniques specific to Nokia devices (i.e. it can not be used on a generic device). By implementing the Message Access Profile support the Transfer My Data will be able top copy messages from many more devices, making it a more useful tool.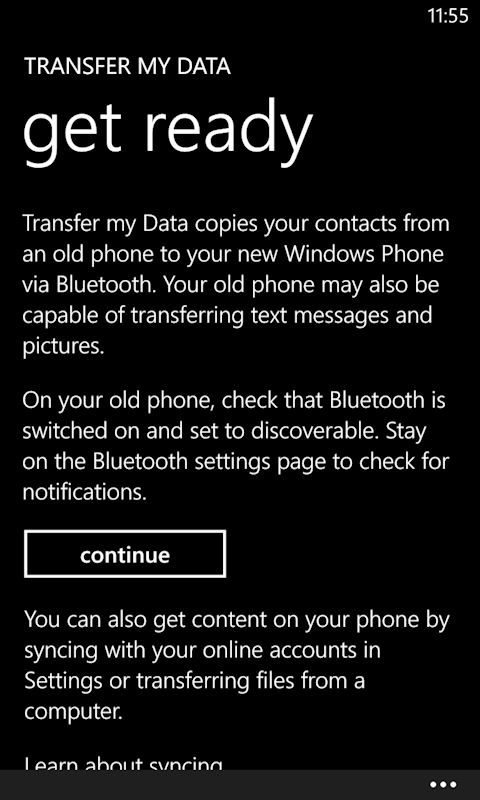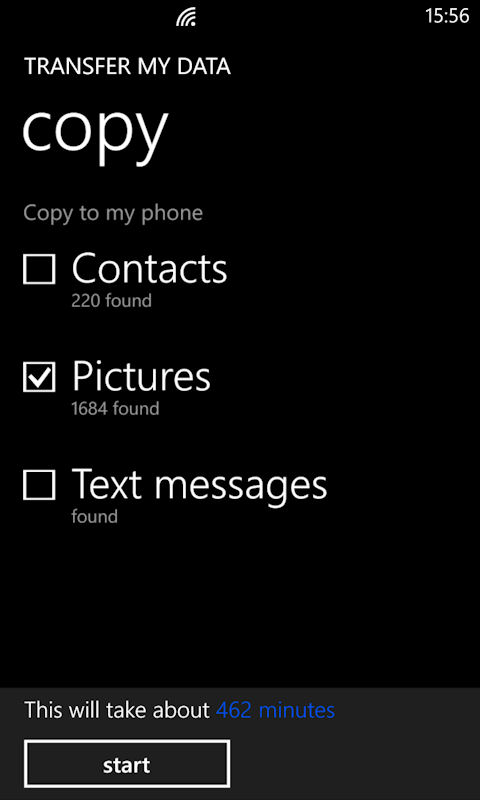 Nokia has not officially commented on any potential update for Transfer My Data, but based on past experience we would expect the updated version to become available in the next month or so. Making the process of transferring from one device to another is one way that Nokia and Microsoft can encourage people to switch to the Windows Phone platform.