The original Angry Birds title receives fifteen more of the 'classic' levels from the title, and Red (the regular ballistic angry bird) has gained a manual targeting system, which allows you to guide Red into the desired impact point with more accuracy once he is in flight with a tap of your finger.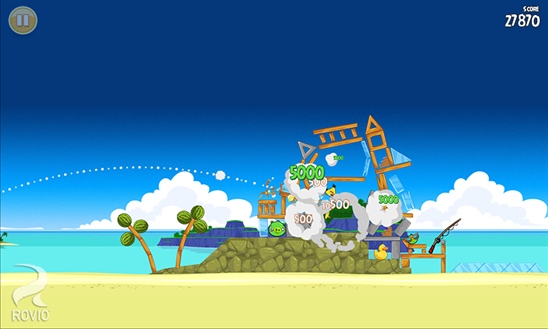 Angry Birds Space essentially picks up a new level pack, which has 35 levels, a new style of planet that you can crack open for riches, a level designed specifically for the Space Eagle, and as is fitting for a level pack, a 'big boss' level where the birds take on the fearsome Space Pig.
Finally the first Angry Birds Star Wars title (covering Star Wars, The Empire Strikes Back, and Return of the Jedi) also has a new set of levels as the birds reach the forest moon of Endor. Yes, you have to put up with Ewoks, but they can help you defeat the pigs, you have their drum-kits to bounce off for more range, and there's an opportunity to destroy the bunker to drop the shield that protects the Death Star (a key plot point in the film).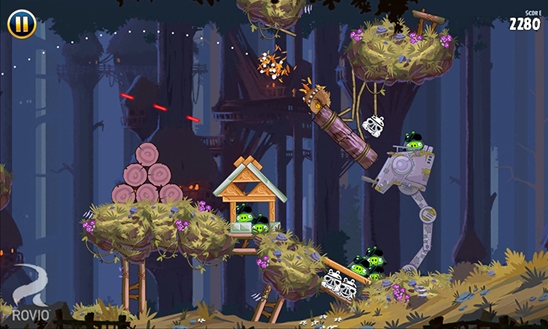 These three updates on Windows Phone 8 follow on from the updates becoming available on iOS and Android. Unfortunately the synced release that we saw with the second Angry Birds Star Wars wasn't present for the updates - the other platforms received them almost four weeks ago in the middle of September.
But we have them now, and the updates are available now for all Windows Phone 8 users.