From the article:
Nokia's Lumia line is still plagued with the worst bug ever, if you ever want to reset your phone, NEVER and I mean never use the reset button in the setting.

If you do reset it chances are you'll spend the next day or so waiting on a spinning cogs animation that may or may not reset your phone successfully.

While in old days we could just flash the phone with Nokia Care Suite, now as Nokia closed its servers to our peeping eyes, our only option became to take the phone to Nokia Care Center!

I'm glad to report that Nokia updated its "Nokia Software Updater for Retail to version 4.1.0″ which added an option so direly missed: "My device does not boot up." those of you Nokia veterans this basically dead phone flashing, this NSU is basically idiot proof.
The process starts with installing the NSU for retail 4.1.0 or updating it if you already have it. The download is 104MB and only works on Windows 7 and 8.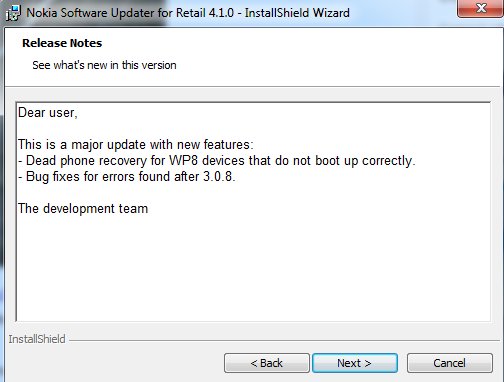 The article runs through the steps needed, along with a few salient warnings, including the intriguing caveat that you should make sure the phone is charged but that you shouldn't use the supplied mains charger! It seems that, in this 'spinning cogs' state, the normal charging protection circuitry doesn't work properly and there's a risk of overcharging and excessive heat. So, a USB port is recommended as the charging source instead.
After that it's basically follow the prompts, culminating in the ROM area of your device being re-written after a 1.2GB download from Nokia's servers. All data is lost, of course, so you'll need to restore everything in the usual way afterwards (hint: start with a data-enabled SIM in and say 'yes' to the one-time question about restoring from Microsoft's servers!)
It's somewhat incredible that such a serious, data-threatening bug still exists in Windows Phone in 2013, but at least there's a way to recover that doesn't mean sending the phone away for a few weeks to be fixed.