Sky+ allows you to set your own local region in the app, and then browse the Sky package of channels. Selecting a genre and you'll be presented with a scrollable grid of channels and programmes that are being shown.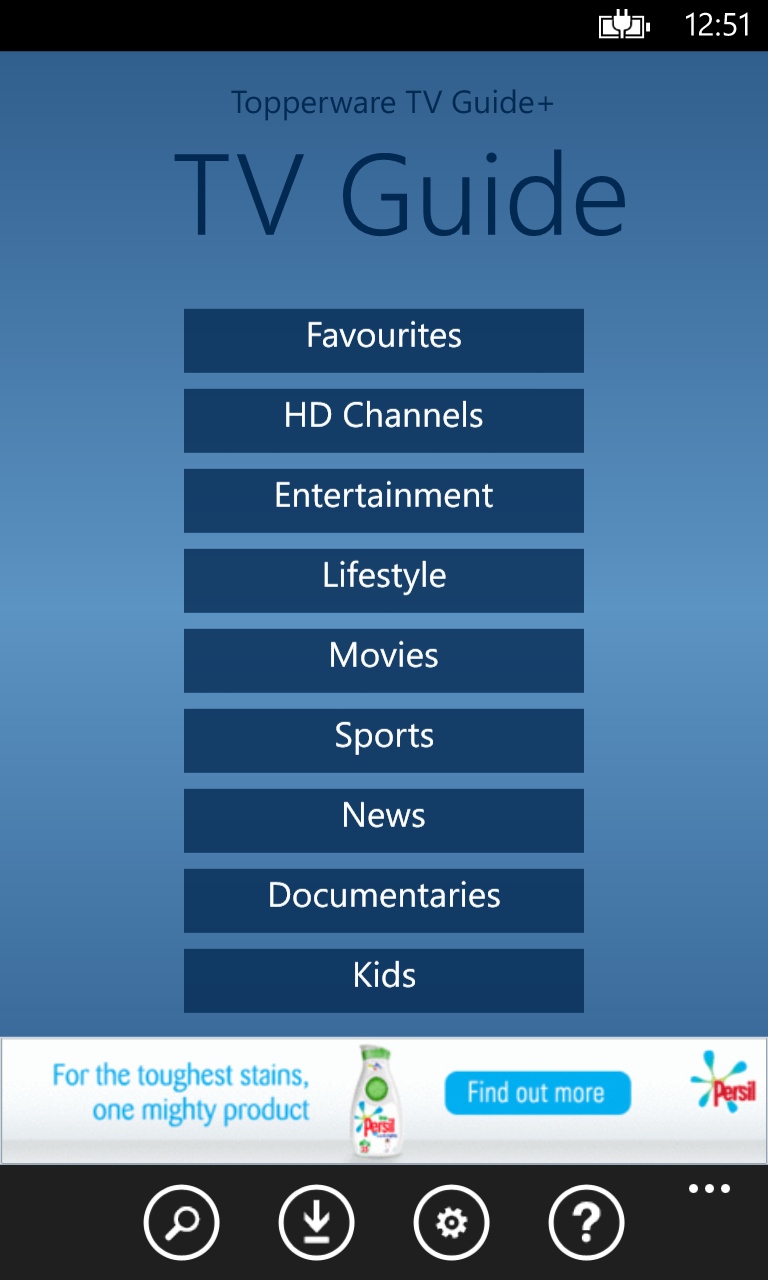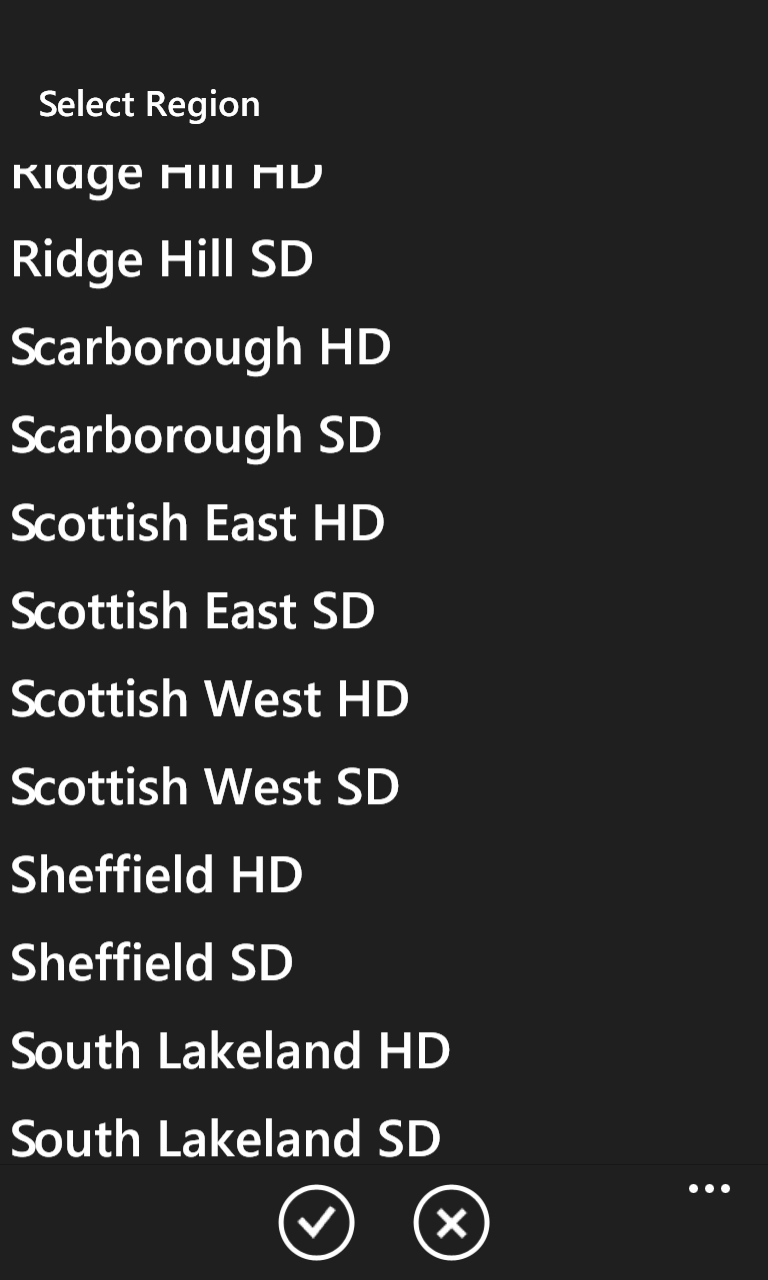 Tapping a show will bring up more details, and offer you the option to record it on your own Sky+ box if you have a relevant subscription. tap on the channel name, and it is added to your favourites list, which is available in the genre list for quick access to your personal choices.
While I'm not a Sky+ user (I'm on Virgin Media here in the UK) the ability to cache program listings and make them available offline for the majority of the channels that are available on my package makes TV Guide+ a useful listings app to have.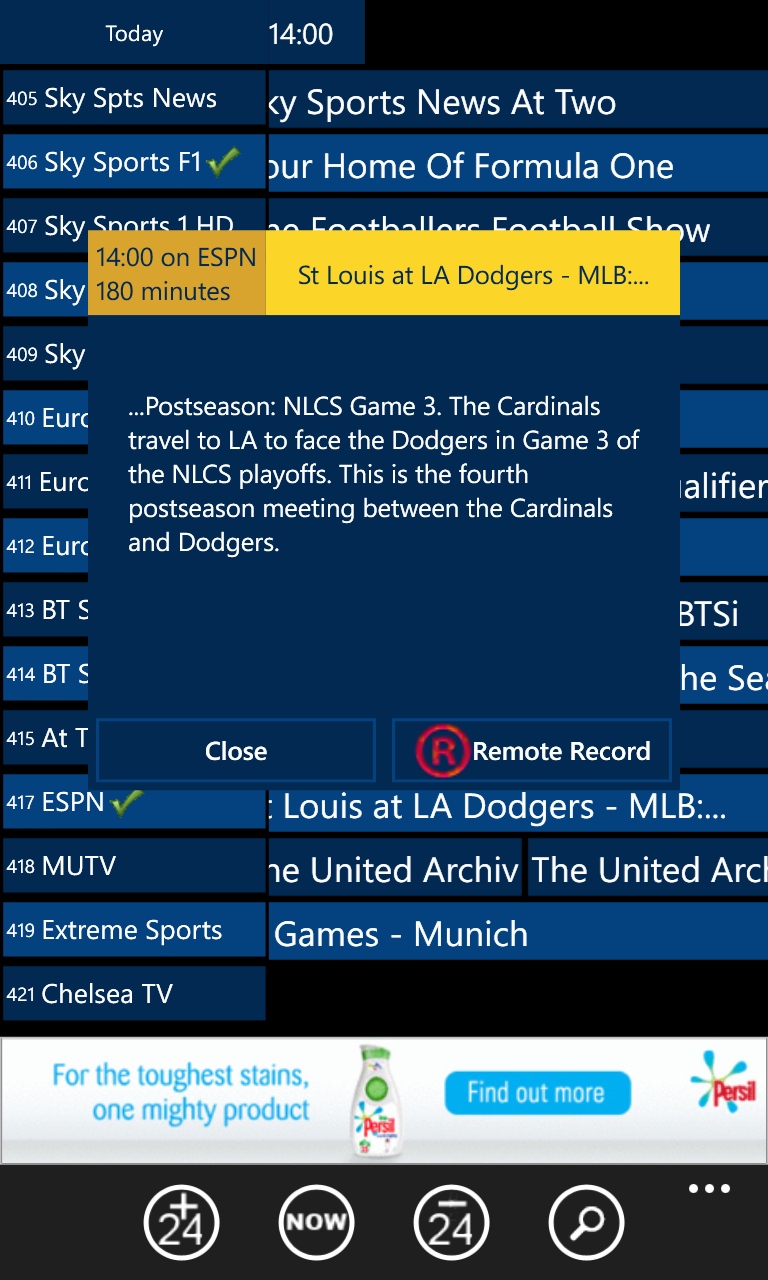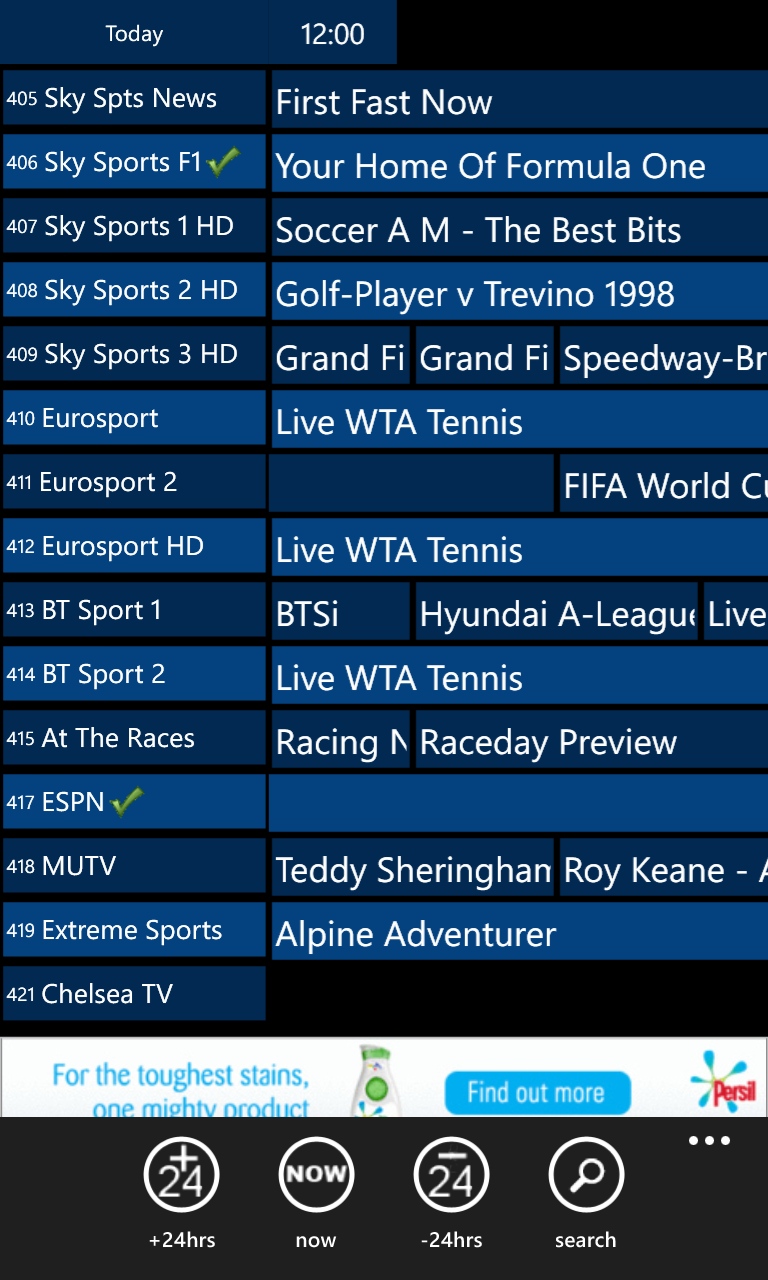 TV Guide+ is a free download from Topperware, and you can start downloading it from the AAWP App Directory.