Version 3 brings in information from the other bay area transit services that connect to the BART system for improved route planning. BART, Samtrans, and Caltrain, are all available. When you first open the app you can choose one service (which is free), and if you would like to add the other services, these are available at 79p/99c per service.
The app allows you to select a favourite route to look up quickly, and to mark out a favourite station and pin this as a live tile to your home screen, again to promote faster access to your travel information.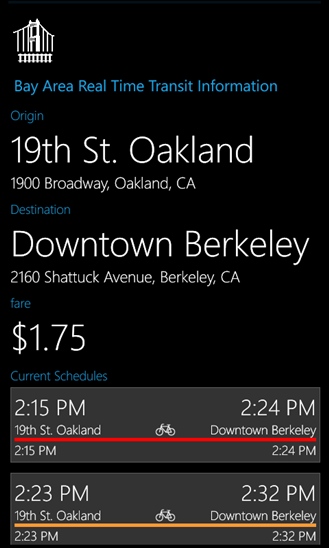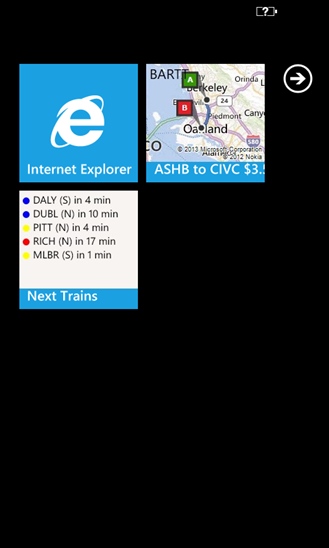 The feature list, as noted in the app store listing:
- Supports BART, SFMUNI, Caltrain, SamTrans all in one app.
Search for Nearby Stations.
Add favorite Stations and Trips for quick access.
Create Live Tiles for favorites.
Auto-update favorites with latest information.
Latest Alerts, News and Contact Information
You can download BARTT from the AAWP App Directory.