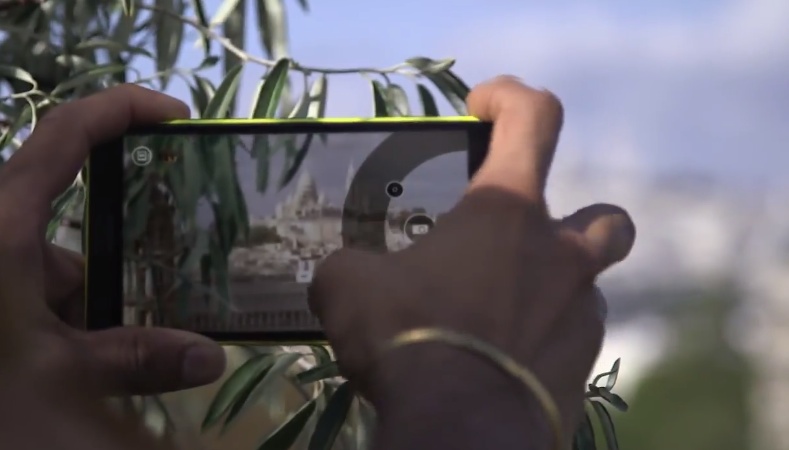 We've been gradually seeing Nokia use more and more copyrighted tech in its displays, from ClearBlack Display to PureMotion to whatever 'Sunlight Readability Enhancements' means, so add 'Assertive Display' to the mix. Apical is a UK startup company, based in Leicestershire, specialising in display and camera enhancement electronics.
From Apical's press release:
Apical announces that the Nokia Lumia 1520 4G Windows Phone 8 smartphone is the first smartphone from Nokia to feature its revolutionary Assertive Display technology, a result of over a decade's research and development into modelling human vision.

By digitally modelling the way the eye adapts to virtually any ambient light, rather than simply adjusting the display, Assertive Display delivers a seamless viewing experience to the user from a dark room to bright outdoor light. Further, colour and contrast ratio are preserved delivering TV-like video quality without the familiar washout of earlier technologies. This new capability ensures that content previously unwatchable in daylight, such as premium sports, games, movies and photos, can be clearly viewed. Ultimately this means a more immersive, natural and comfortable experience where the display is always adapted to the user's own eyes.

Surprisingly, this increased viewability does not come at the expense of display power –in fact display power can frequently be reduced using Assertive Display, extending battery life.
In other words, the RGB content being streamed to the screen is adjusted in real time, along with better backlight control, for maximum contrast in all light conditions. Here's Assertive Display depicted schematically: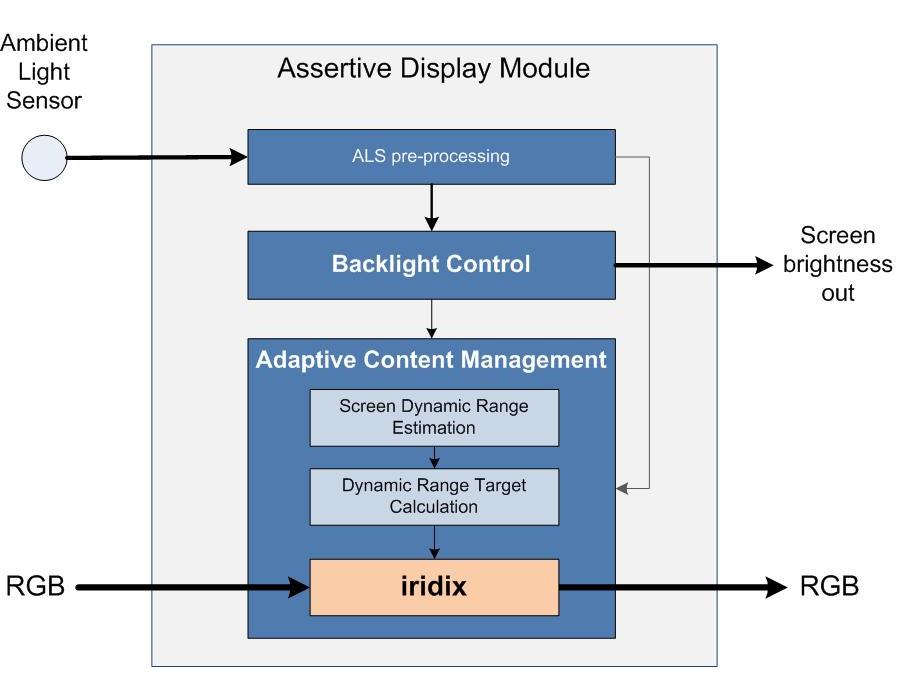 The idea of altering the 'true' colours of display content to appear more vivid and of higher contrast isn't totally new, of course, Sony has been experimenting with its Mobile Bravia adjustments for a while, albeit only for media playback.
The claims for Assertive Display by Apical are impressive, but I suspect it's the combination of its tech with the already very effective Nokia ClearBlack Display polarisers that makes the Lumia 1520's screen so good outdoors.
In case it's not clear from the diagram, Assertive Display is entirely implemented in hardware. Over to Apical again:
The Assertive Display module is a semiconductor IP core designed for easy integration into a wide variety of display pipelines. It operates independently, requiring a sole input from a photosensor mounted on the device. It features:

Combined display power control and content adaptation
Real-time pixel-by-pixel correction via iridix
Full hardware core requiring no CPU load and no system memory
Low power design
Silicon-proven at geometries down to 28nm
Suitable for all display types, including emissive and reflective/transflective
Calibration tools
Good to see, though we'll reserve full judgement until we use the Lumia 1520 (and presumably other future Nokia hardware with the tech integrated) day to day, in a few months time.