CamScanner aims to make the document scanning process as simple as possible. You can opt to capture a new photo from within the app, or choose an existing photo from your Camera roll. In both cases the app will attempt to automatically crop the capture image (though you can adjust the crop area if the app doesn't get things right), and, if necessary, straighten and lighten the captured document (i.e. there's no requirement to line up scanned objects into a certain orientation).
Once the initial scanning and cropping process is completed you can also opt to apply one of four enhancements: lighten, magic colour, B&W, and grey-scale. The aim here is to get the document closer to its original form and to bring out key content (e.g. converting to black and white can make text easier to read).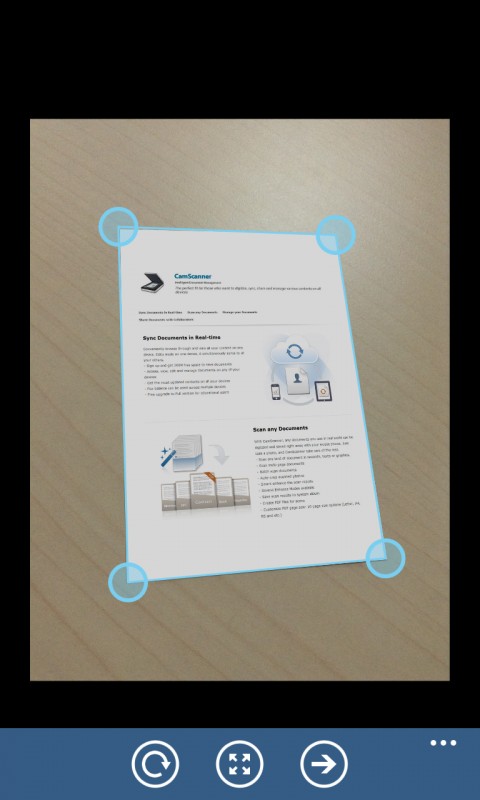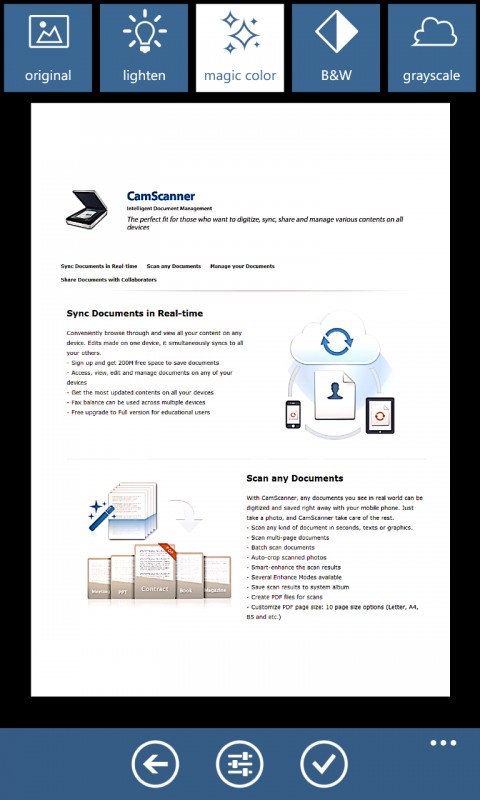 CamScanner document management features help keep any document you scan organised in a logical manner. For example, multiple pages can be combined into a single document, and a tagging system allows you to file scanned documents into different categories (e.g. tags scans by type, such as business card or receipt). Other features include document annotation, basic OCR, and search.
Scanned documents are also automatically uploaded to CamScanner's cloud storage service, making it easy to access them from other devices. CamScanner comes with 200MB of free cloud storage space, but additional space can be purchased as needed, which is how the app's developers make their money.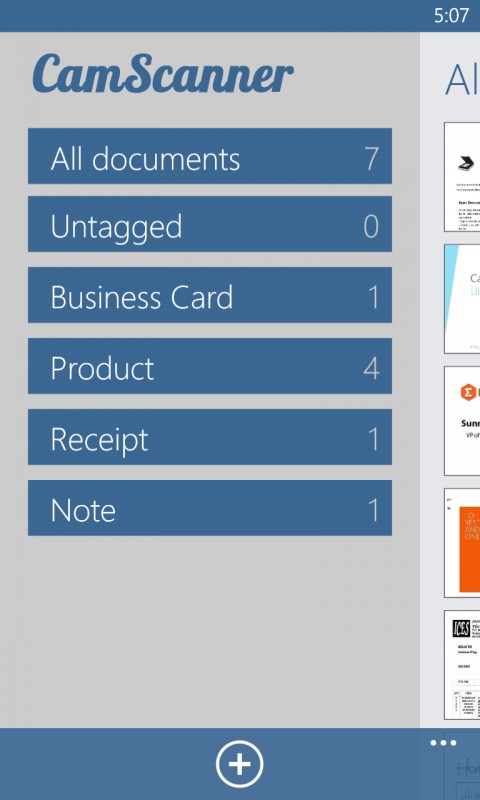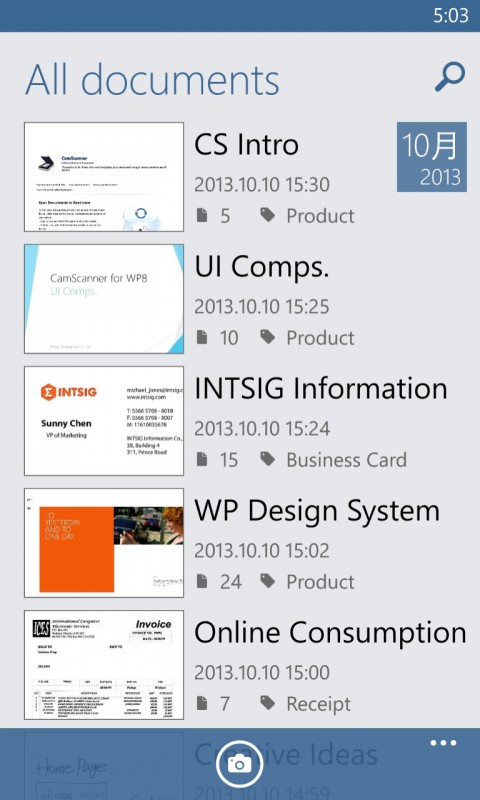 CamScanner is already available for both iOS and Android. It has been downloaded ten of millions of times, making it one of the most popular entries in the mobile scanning genre. There are plenty of other apps that can do roughly the same thing, but CamScanner's online service element and cross platform nature make it stand out from the crowd.
The Windows Phone version of CamScanner, which sensibly largely follows Microsoft's design guidelines, maintains the same core feature set and experience of the existing mobile apps. As with any other personal data, the stored documents, receipts, and notes in CamScanner have a lot of value, which means CamScanner is the sort of app that can generate user loyalty and lock-in. Having Windows Phone versions of such apps is a critical element if Microsoft is to grow its market share by getting consumers to switch from Android and iOS to Windows Phone. CamScanner may only be one of these apps, but it is one more step along the road, which helps explain why CamScanner was one of the apps featured in a recent Microsoft blog post.
Windows Phone Store description:
Turn any Smartphone into a Scanner with CamScanner for Intelligent Document Management. CamScanner is an intelligent document management solution for individuals, small businesses, organizations, governments and schools. It is the perfect fit for those who want to scan, sync, edit, share and manage various contents on all devices.
CamScanner is a free download from the Windows Phone Store.