From the Windows Phone Store description:
Requires the Lumia Amber software update. Nokia Refocus lets you take a photo first and choose what you want in focus later. It's perfect when you're shooting close-ups of your subject because it allows you to show depth in your photos, and then change focal point if you want. You can also add great effects like All in focus and Colour pop.

When you're done, share your interactive Refocus photos via social media, email and messaging – all you need is a SkyDrive account. The application first uploads your photos to SkyDrive and then creates a link that you can share with friends so they can play around and change the focus themselves.
The application is available for the Lumia 920 and upwards - essentially anything with a 'PureView' camera (including, in this case, OIS). Note that on the Lumia 1020 and 1520 there won't be any oversampling though - it's a simple 5MP scrape of the sensor in the same was as Smart Cam functions.
Here's Nokia Refocus in action. Taking a photo involves just tapping on the screen and waiting for about a second. Resting the phone on a surface or tripod will give best results, but because there's limited 'merging' of the image data from each shot, perfect stillness isn't necessarily required.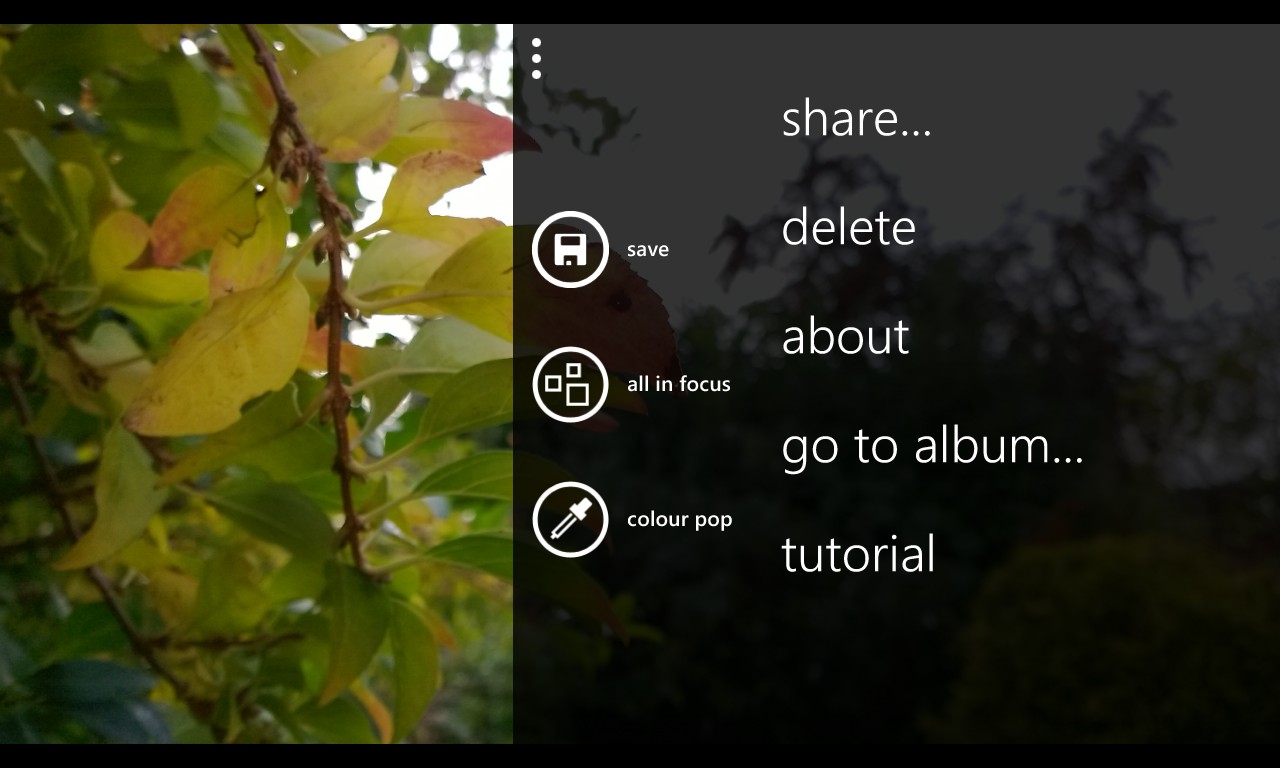 The toolbar and menu functions after taking a shot...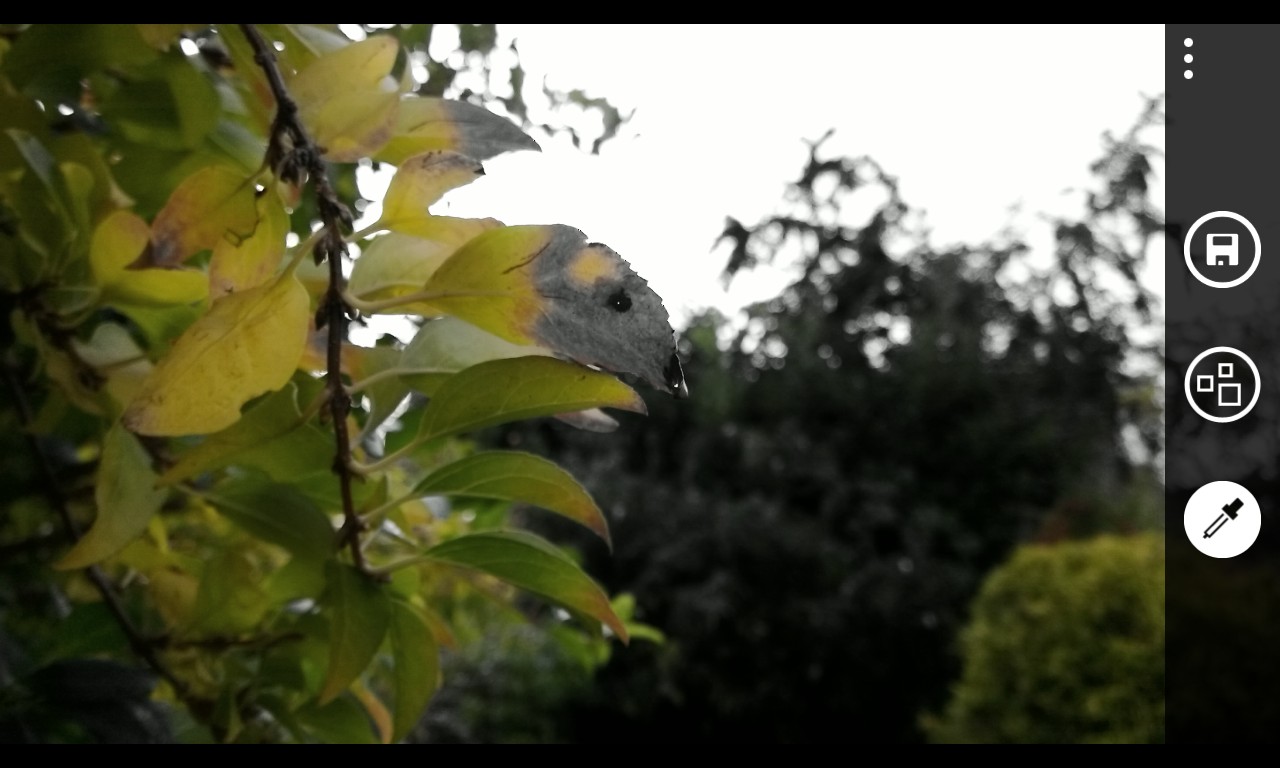 There's also this 'colour pop' function that fades colours from other focus points...
In addition to 'colour pop' there's also 'All in focus', effectively taking the crispest version for each part of the image and creating an effect not dissimilar to Nokia's older EDoF cameras on feature phones and some Symbian smartphones.
And here's the example image I created just now - this is just a screen grab - but I've embedded the dynamic image, as created by Nokia below.
In practice, of course, you'd take the shot, have fun picking your focus point and then share the photo with others, for example from your SkyDrive account or some social sharing service. Here's the image above, at full 5 megapixel resolution, shared with the world, at (and leaving in the URL so you can see how it might appear to others) https://skydrive.live.com/redir?resid=FD5A3EC20F3ADCD2!2540&authkey=!AAhlpRNz1tpeLJg&v=3
Comments welcome - would you use this? It would surely require you to shoot photos in this application rather than in Nokia Camera, requiring a bit too much forethought for most people? How often would you want to take photos with tappable focus points? Would this make it out of 'gimmick' territory for you?
Certainly on the real PureView devices (Lumia 1020 and 1520), you'll be shooting in Nokia Camera most of the time, for best quality (i.e. oversampling), but maybe Nokia Refocus will make more sense for devices with lesser cameras like the Lumia 925?