Safe Browser, like most third party Windows Phone browsers, is built on top of Internet Explorer. The key difference is the app will check the web page you are visiting against a list of malicious pages and, if necessary, block the site / page from being loaded. The list is maintained, in the cloud, by F-Secure, so there's no need to download any updates.
The utility of apps like Safe Browser is limited on Windows Phone because it is not possible for a third party app to become the default browser (i.e. links from other apps will always open in Internet Explorer). Nonetheless if you're looking for reassurance when browsing key website (e.g. banking) then F-Secure's app may be a viable option.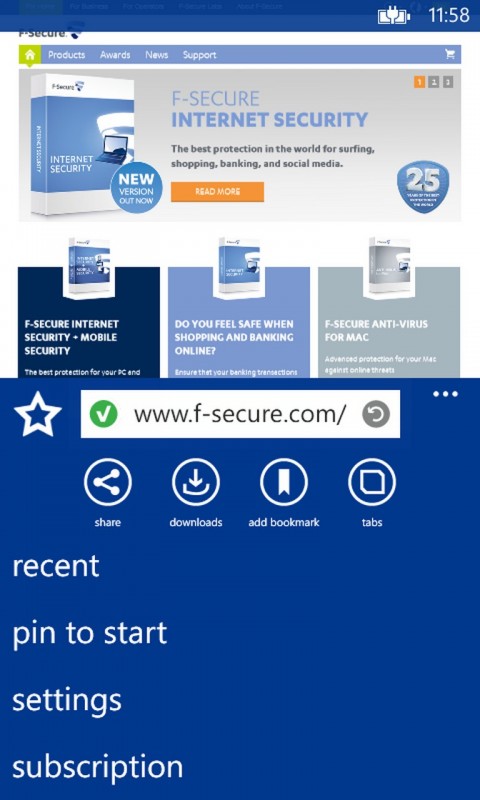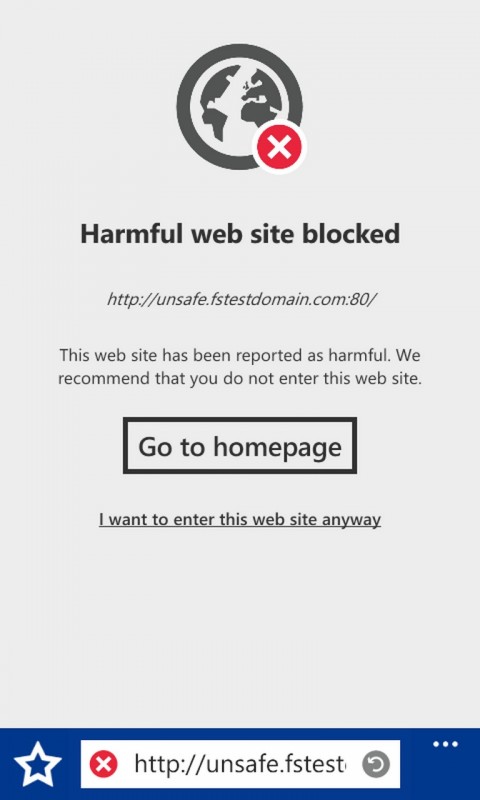 More realistically, it is the app's integration with Kid's Corner that is going to to provide the motivation for most downloads. In Kid's Corner mode it is possible to make Safe Browser the only way to view the Internet, since you can choose which apps are available. In addition to blocking malicious website, Safe Browser can also be configured to block certain types of content (e.g. adult, blogs, chat), allowing parents to have some control over the type of content that can be accessed with the browser.
If content blocking does not provide a strict enough level of control the app can also be set to only allow access to previsouly bookmarked websites. This means you can hand your Windows Phone device over to a younger child, safe in the knowledge they will not accidentally stumble across unsuitable content.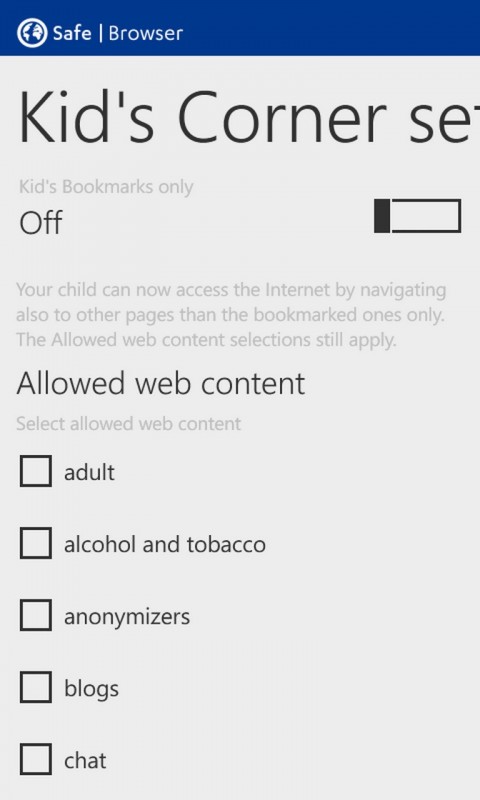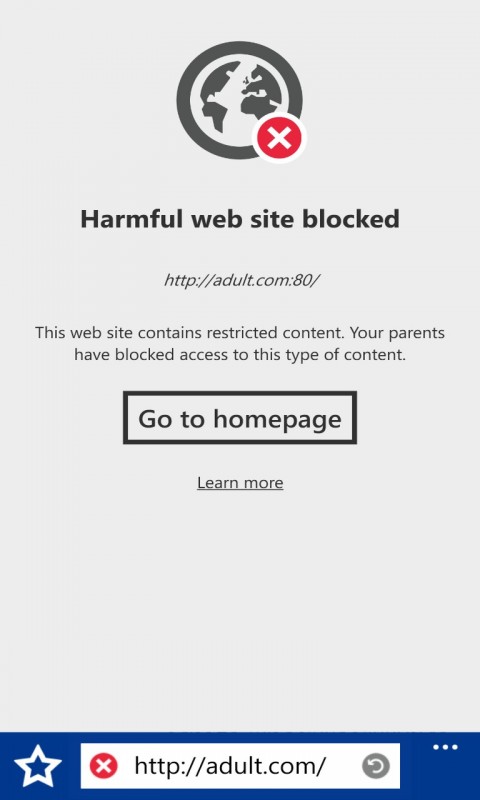 If you're already using Kid's Corner to control your children's access to your Windows Phone device, then F-Secure's Safe Browser should be a useful addition to the toolkit.
Windows Phone Store description:
F-Secure® Safe Browser™ protects your Internet browsing by blocking malicious sites automatically. With our 24/7 cloud-based security service, your protection is always up-to-date. So sites that try to send you malicious files or steal personal info like your banking credentials will be identified and blocked.

F-Secure Safe Browser can also be placed in the Kid's Corner of your Windows Phone as a default browser. That means additional safety for kids and peace of mind for parents. Safe Browser blocks kids from accessing sites with harmful content and keeps them on selected safe web sites.
F-Secure Safe Browser can be downloaded from the Windows Phone Store for free.