Nimbuzz says that users will typically save up to 95% by using Nimbuzz Out, compared to standard operator charges for voice calls. For example, calling Brazil from the UK is charged at $0.025 per minute for a landline and $0.2030 per minute for a mobile, when using Nimbuzz out, significantly cheaper that the equivalent UK operator charges.
However, many smartphone users are on contracts that include an allocation of inclusive minutes for local / national calls, which means the most common use case is going to be use Nimbuzz Out to save money when making international calls.
Nimbuzz Out, like the equivalent Skype Out, works on prepaid system (i.e. similar to PAYG), with the ability to buy credits from within the app, or via the Nimbuzz website. Each time you make a call the appropriate amount of credit is removed from your balance. Nimbuzz also offers a number of "minute packs", which offers further saving by bundling minutes together (e.g. an 1800 minutes pack for the US costs $10, a saving of $4.40 over standard Nimbuzz Out costs).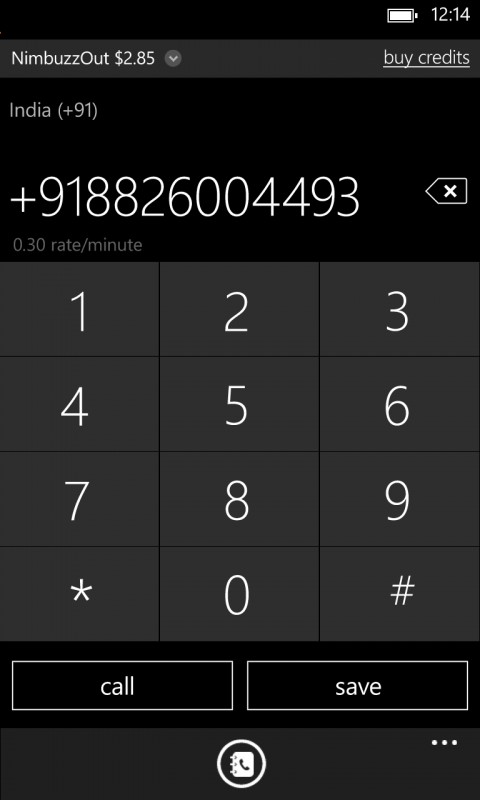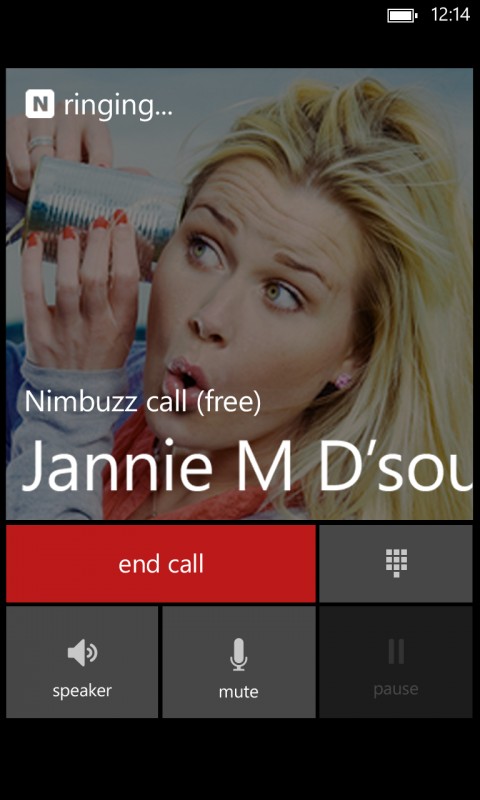 Nimbuzz is one of a number of instant messaging and communication services available for Windows Phone, but with the addition of voice calls is one of the more fully featured implementation (see also Skype and Viber). The services federates (links) with Facebook Chat and Google Talk, which means in addition to Nimbuzz Messenger contacts, you can chat with friends who are using Facebook or Gtalk.
Windows Phone Store description:
Nimbuzz Messenger combines the power of internet and smart phone messenger into one, and lets you send unlimited chat messages and share files (pictures/videos) on any mobile device across popular messengers. Nimbuzz Messenger is available on Windows Phone, Android, iOS, Symbian, Blackberry, Java, PC and Mac.

What's New?

NimbuzzOut: Save up to 95% on your mobile phone bill. Low cost Pay-As-You-Go calls to mobiles & landlines worldwide from your mobile and PC to everywhere else!

New guided tour

Bug fixes and improvements



Nimbuzz is a free download from the Windows Phone Store. The new version is for Windows Phone 8 only. An earlier version of the app continues to be available for Windows Phone 7.