The title of the game is a bit of a misnomer. There are uphill sections, but the downhill section are often more troublesome... and you're only racing against yourself. This is more of a linear game, in the style of the endless cave, as opposed to a traditional track based racing game.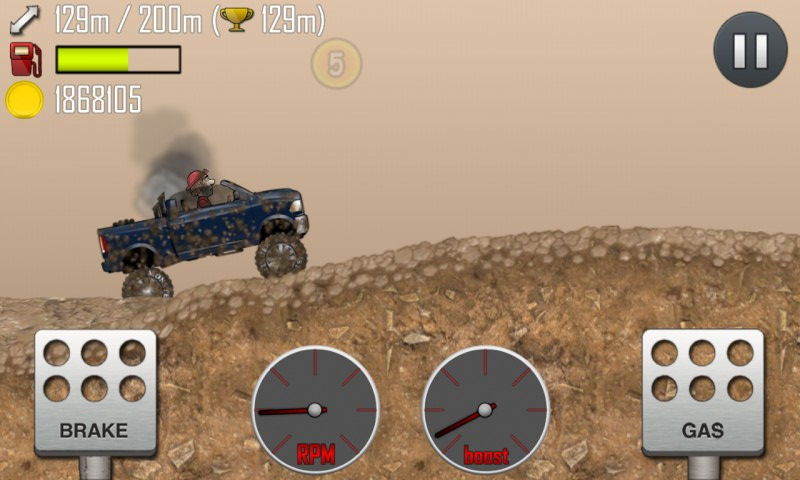 There are 16 different vehicles in the game (e.g. bike, truck, tank, snowmobile), each of which has its own set of upgrades (tyres, engine, suspension). There are 15 different stages within the game, each with a different landscape theme (desert, arctic, moon, etc.), but in practise everything is presented as a single long route. Some section can not be passed without first gaining certain upgrade, which is a nice touch, making the upgrade process an integral part of the game.
Upgrades are purchased using the coins collected as you drive along. While it is possible to buy extra coins via an in app purchase, it's not really necessary to do so. That's because this is very much a game that uses the ad supported business model, rather than the freemium model, to make its money.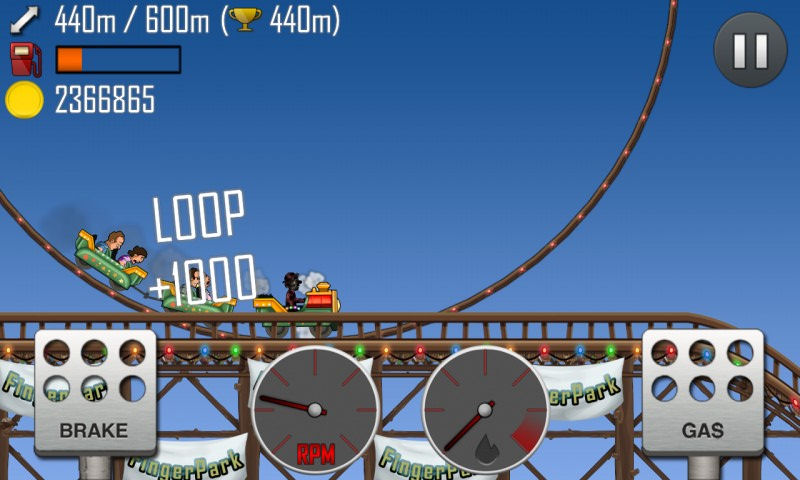 Hill Climb Racing is a surprisingly addictive game. Once you get past the first impressions of slightly chunky graphics and twee sounds, you'll find a charming game that should offer at least a few hours of enjoyment to even the hardened gaming cynic.
Windows Phone Store description:
One of the most addictive and entertaining physics based driving game ever made! And it's free!

Meet Newton Bill, the young aspiring uphill racer. He is about to embark on a journey that takes him to where no ride has ever been before. With little respect to the laws of physics, Newton Bill will not rest until he has conquered the highest hills up on the moon!

Face the challenges of unique hill climbing environments with many different cars. Gain bonuses from daring tricks and collect coins to upgrade your car and reach even higher distances. Watch out though - Bill's stout neck is not what it used to be when he was a kid! And his good ol' gasoline crematorium will easily run out of fuel.
Hill Climb Racing is a free download from the Windows Phone Store