Napster places an emphasis on building up a person library of favourite songs and artists. The idea is that you create your own collection, as you would if were buying individual tracks and albums. The Napster service also include elements of a multi-device experience. For example, the contents of music collection and any playlists you create are synced between mobile clients, PC clients, and Napster.com, any of which can be used for listening to music or curating your personal music collection.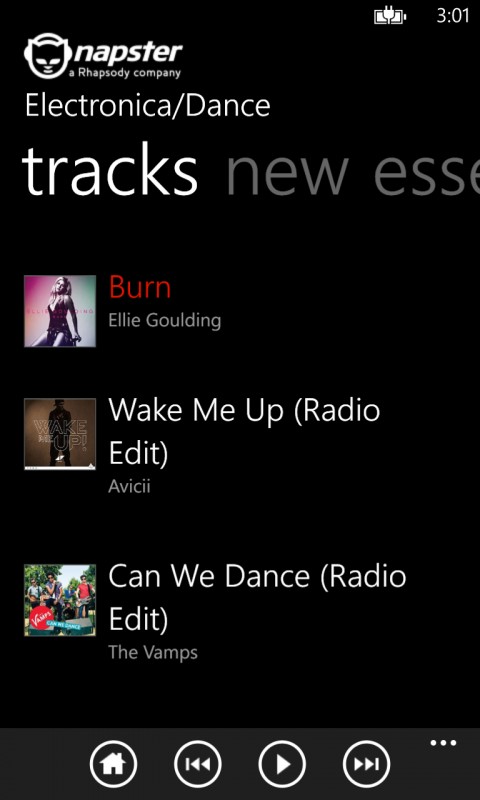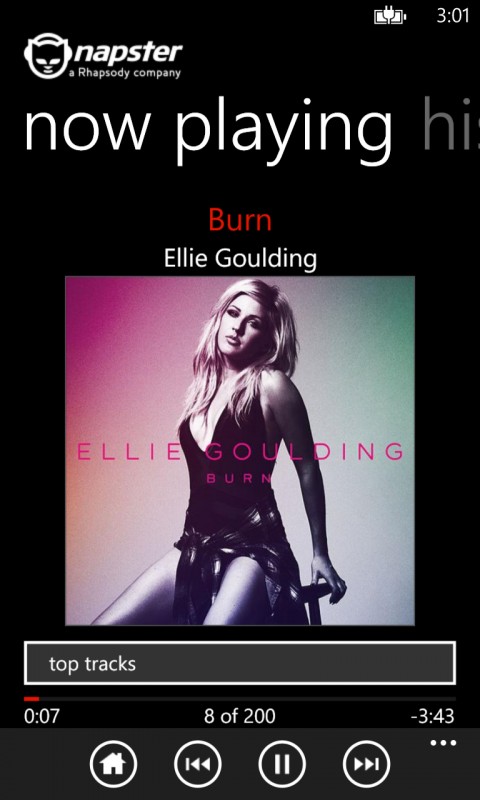 Like similar music services, Napster also includes a radio service element, allowing you to start listening to music based on artists, genre, of theme, something that's useful if you want to discover new music, or want to listen to something outside of your usual tastes. There's also an extensive library of curated playlists, put together by Napster's music editors.
Windows Phone Store description:
Play any song, anytime with your Windows Phone. Choose from a catalog of millions of tracks, create playlists to download and listen offline, or discover new music with Napster radio.


Listen to downloaded songs, albums, and playlists, even without a connection.
Build your personal library of favorite songs. Access your music on any Napster device or website.
Be the first to hear new releases from your favorite artists.
Explore any genre in depth with stations, new releases and top tracks.
Relax with Napster radio. Pick from artist, genre, or theme-based stations. No ads!
See what's popular on Napster.
Build playlists on Napster.com and they will automatically appear on your Windows Phone, or choose from playlists curated by the Napster music editors.
Napster is a free download from the Windows Phone Store