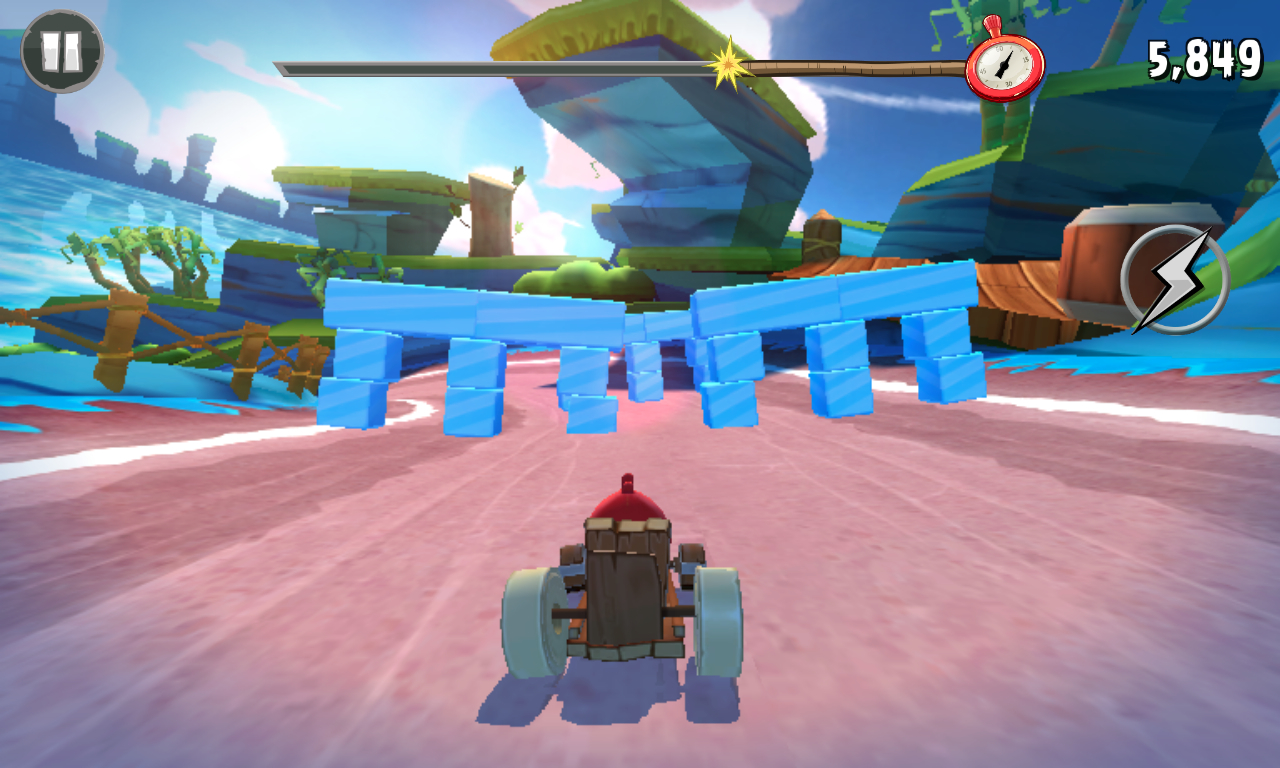 Angry Birds Go is a level based karting game, asking you to complete various challenges such as win a race, beat an opponent, or smash a certain amount of fruit before you reach the finish line. These open up further levels and rewards, and nicely mixes the aesthetics of previous Angry Birds games with the tropes of the karting genre.
But the big potential issue with Angry Birds Go hides at the bottom of the 'loading...' screen. Not only are you asked to note that "This game contains advertising and sponsored power-ups", but you'll also be asked to collect and spend gold coins to improve your kart as you play through the game.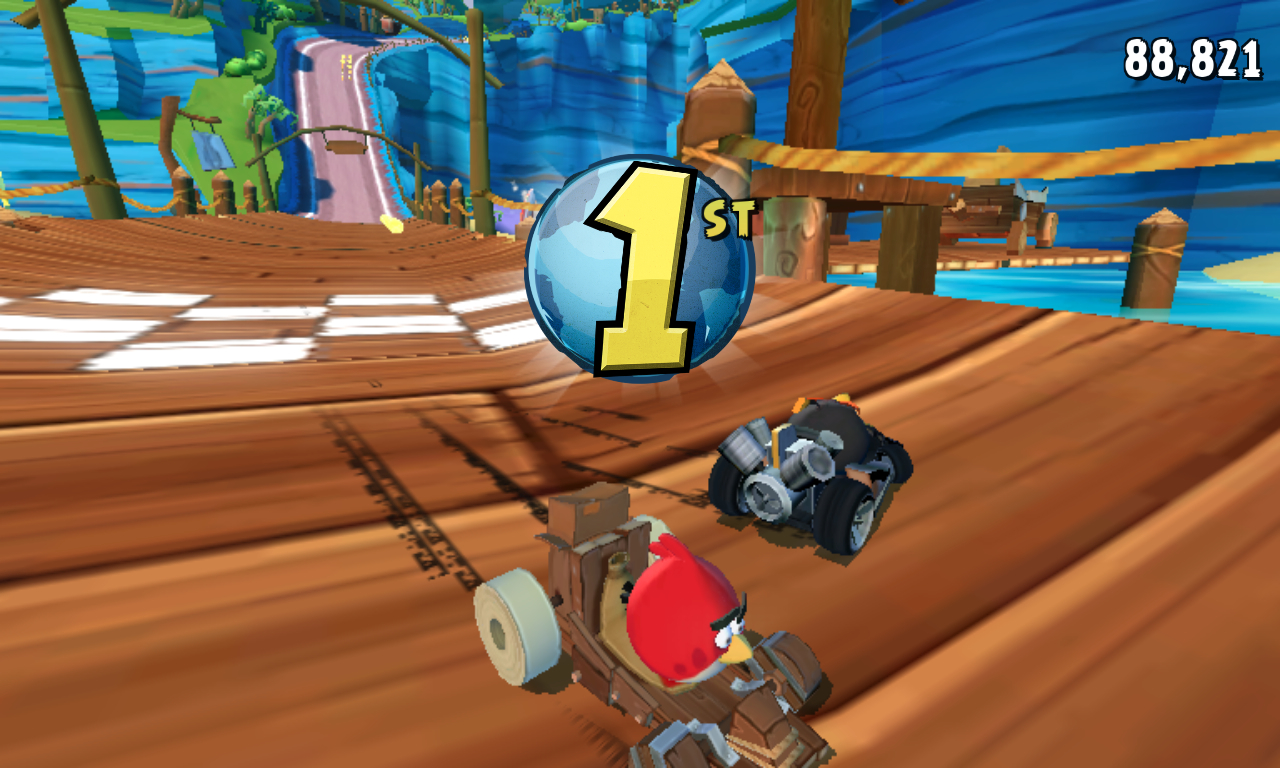 Naturally, there aren't going to be enough coins to collect on the track to upgrade your kart or buy a new kart. Rovio's accountants will be hoping that you resort to the in-app purchases, either of a bundle of in-game coins or the 'coin doubler' that will mean every coin collected earns you two coins.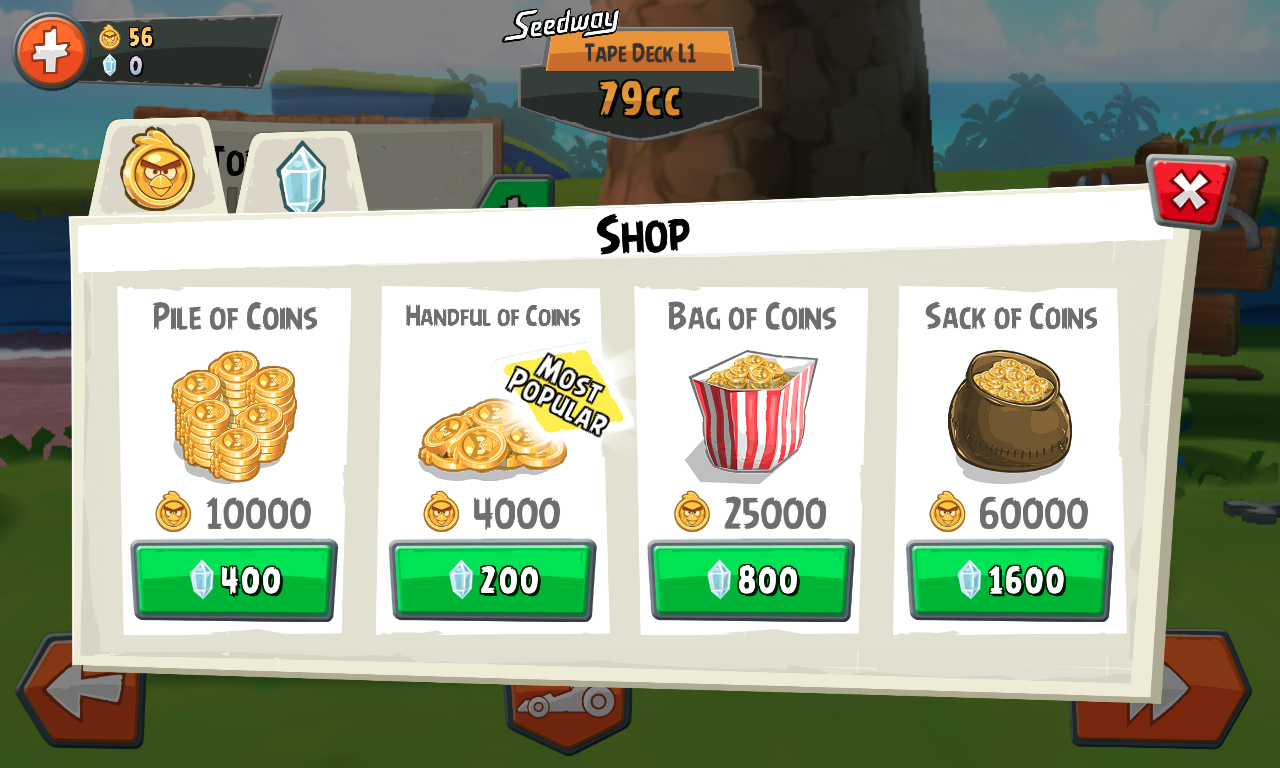 How much this affects the balance of the game is something I'm keen to find out, and I'll let you know in our review of the title in the next few days. For now, Angry Birds Go is a free download, find it via the AAWP App Directory.