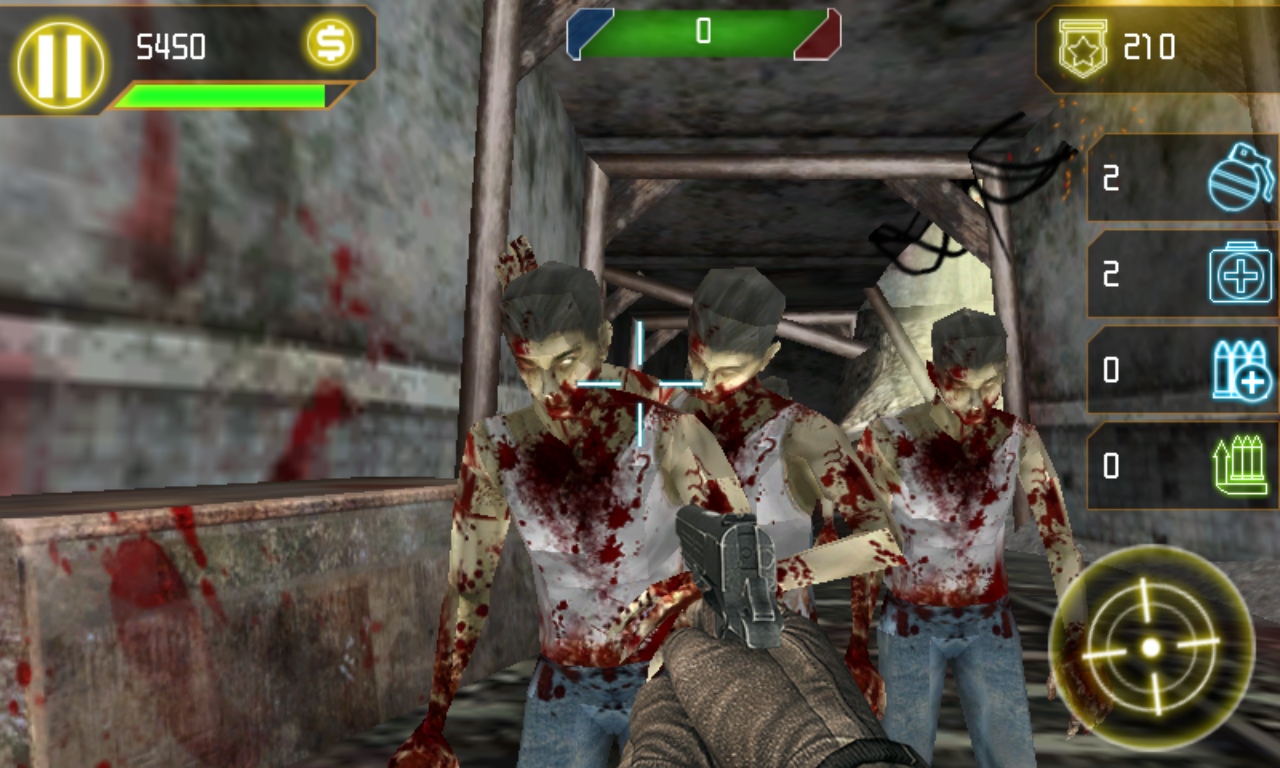 As you play through the levels, you will be rewarded with cash, and you're going to need to be careful with this as you'll need to buy all your health packs, boosters, and ammunition from this little hoard. And if you'd rather bypass the grind of earning cash, you can use the in-app purchasing to grab a decent sized bag of coins.
You'll probably have a few levels of playing before you realise this, so treat this like the free demo before you start grinding earlier levels to gain enough equipment. It's not a Doom or a Quake, but Zombie War Zone feels like a classic upright arcade cabinet game on your smartphone.
The features list, from the app directory list:
Two modes
10 varieties of guns can be upgraded
3 kinds of props to make you more powerful
6 kinds of enemies with unique characteristic require appropriate strategies
Multi-touch, more flexible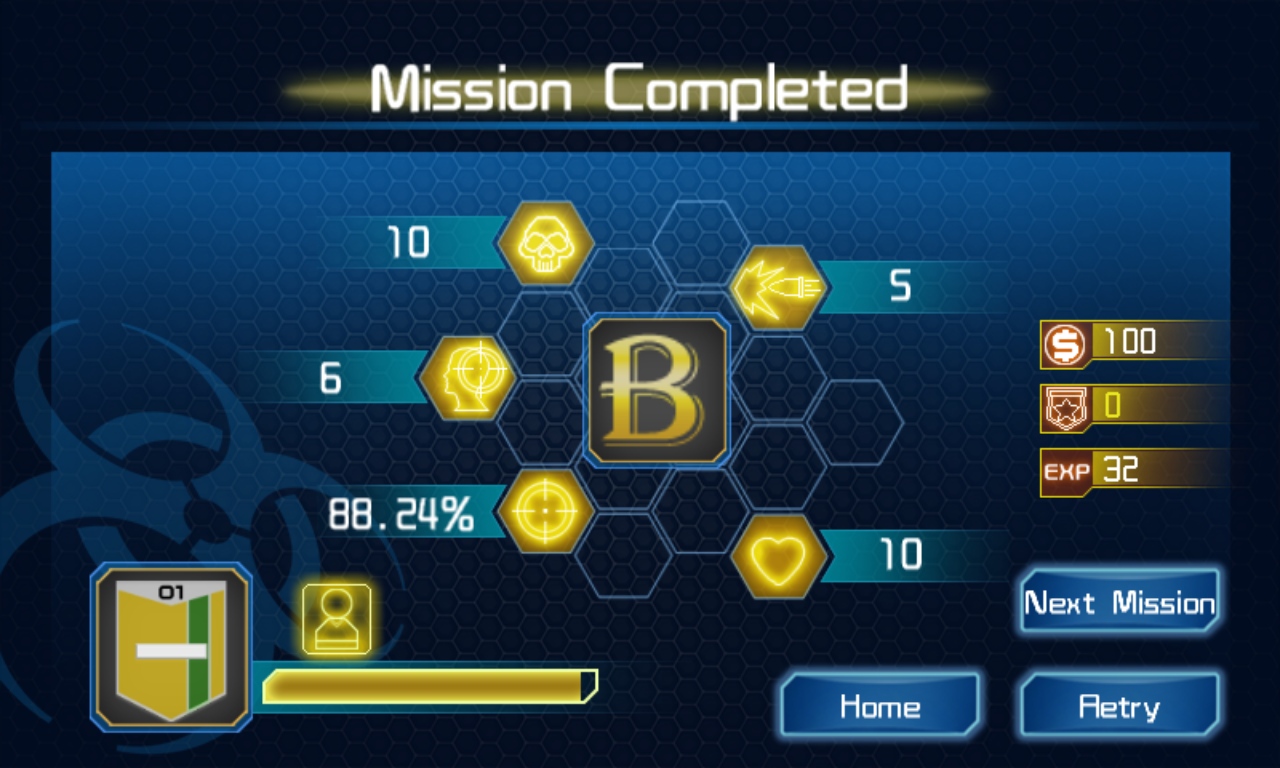 AE's Zombie War Zone is a free download via our App Directory.