InstaWeatherPro allows you to share a picture from your photo album, or to take a new picture. that can then be shared to your social networks as is, but that misses the extras that InstaWeatherPro adds in, which is an overlay of your location, the current weather, and some nice graphical borders and art.
That's where the seasonal update comes in - with every share helping to promote the app (it is also available on iOS and Android), ensuring people keep sharing images is a key strategy.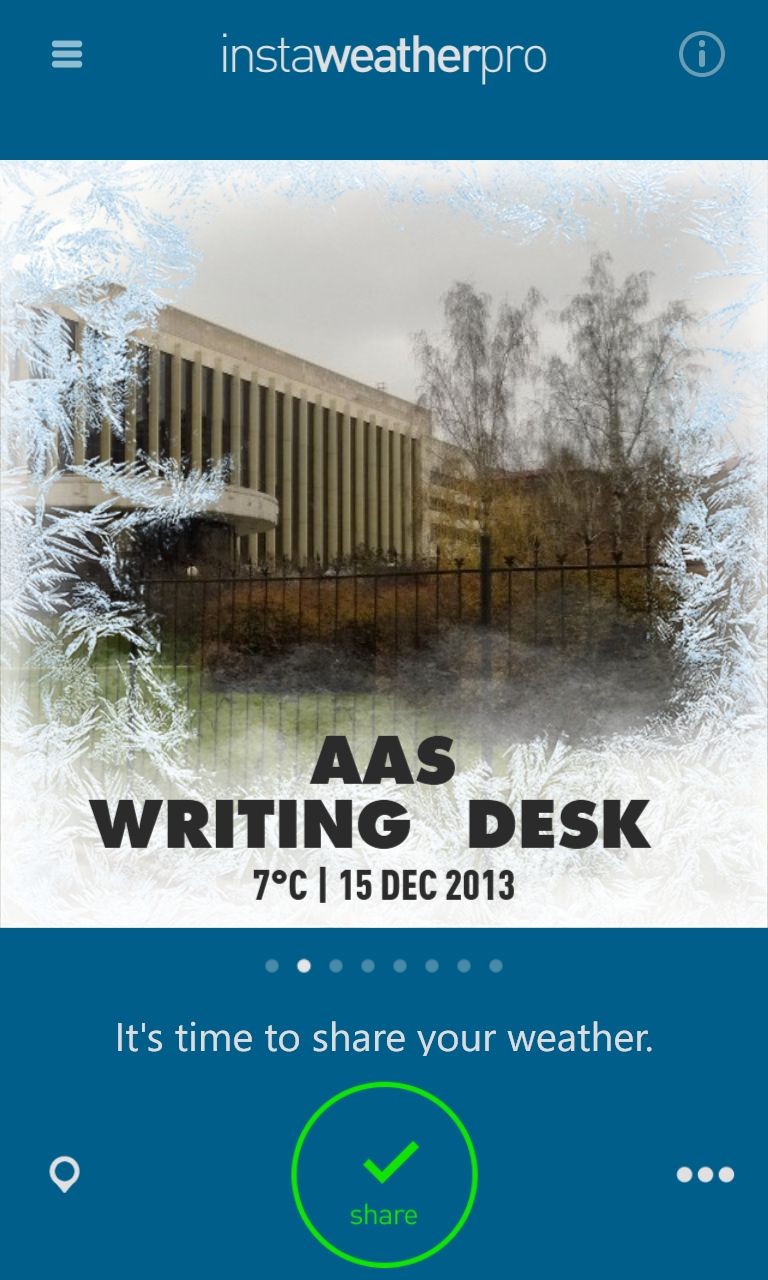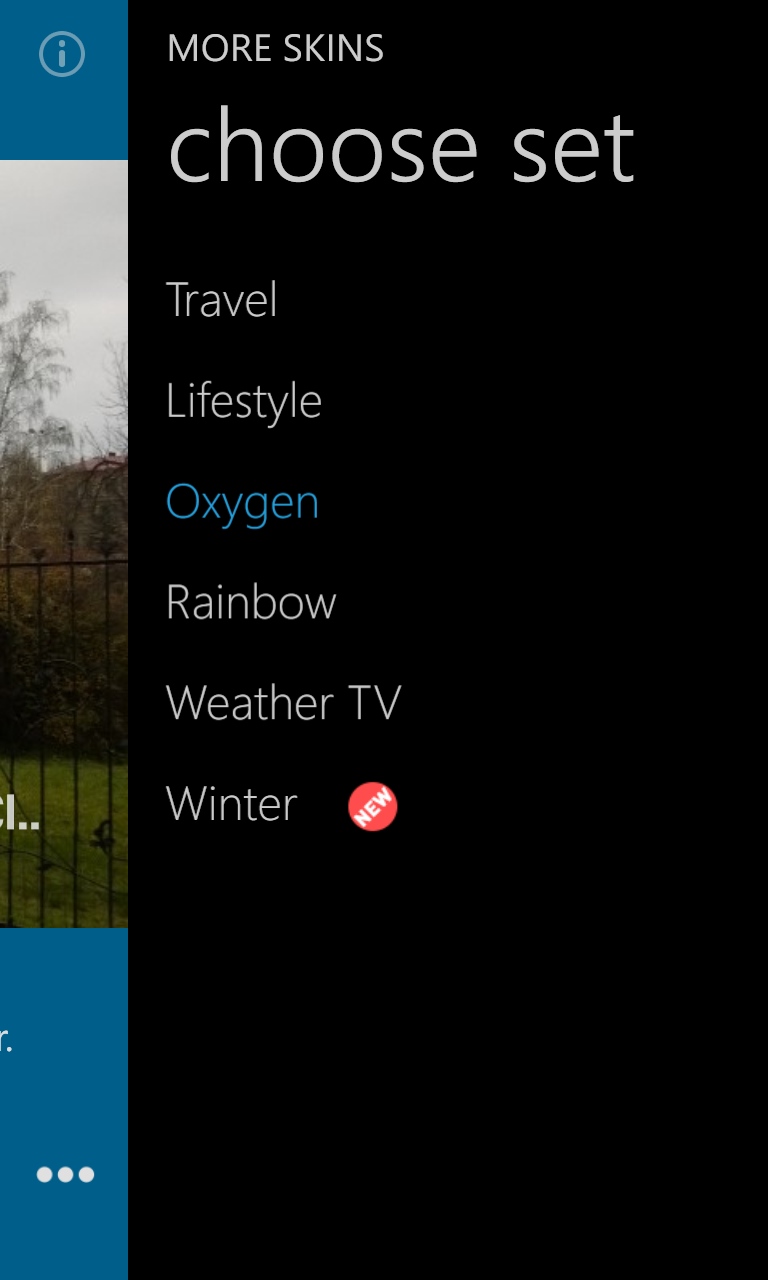 Here's how Rafe described it when it was launched in the summer:
The app has a polished UI making it easy to create an attractive looking weather photo. You can opt to snap a photo directly from the camera, or pick an existing photo from the camera roll or any other photo album. Different overlay templates, known within the app as skins, are available, with a simple swipe allowing you to switch between the different skins. Some of the skins only take up a small portion of the photo and let you customise the position of the overlay, while other skins take up nearly all of the photo.
InstaWeatherPro can be downloaded from the Windows Phone Store for £0.79 / $0.99 / €0.99.