The call forwarding feature of the network+ app are useful for those who wish to redirect calls being made to their phone (e.g. when away on holiday). However, because call forwarding is dependent on the operator, the feature will not be available for all users.
The relevant settings will appear automatically in the network+ where call forwarding features are supported by the operator. These include the ability to specify call forwarding behaviour in a number of scenarios (e.g. forward unanswered calls) and the call forward numbers themselves (i.e. where a given call should be forwarded to).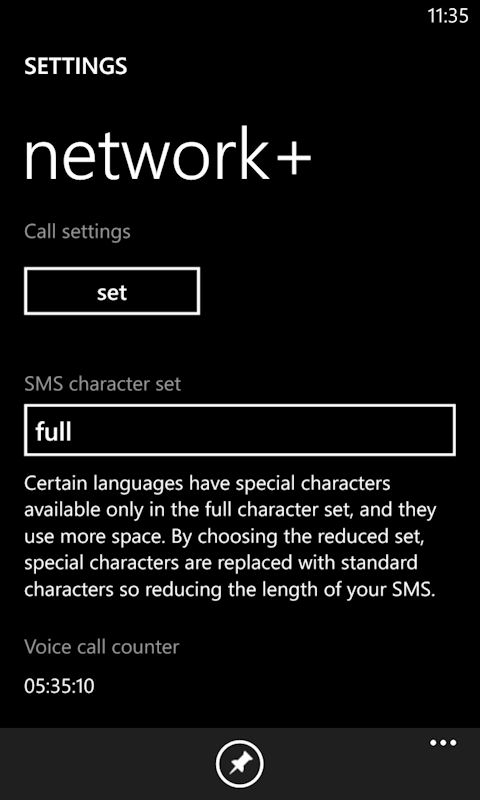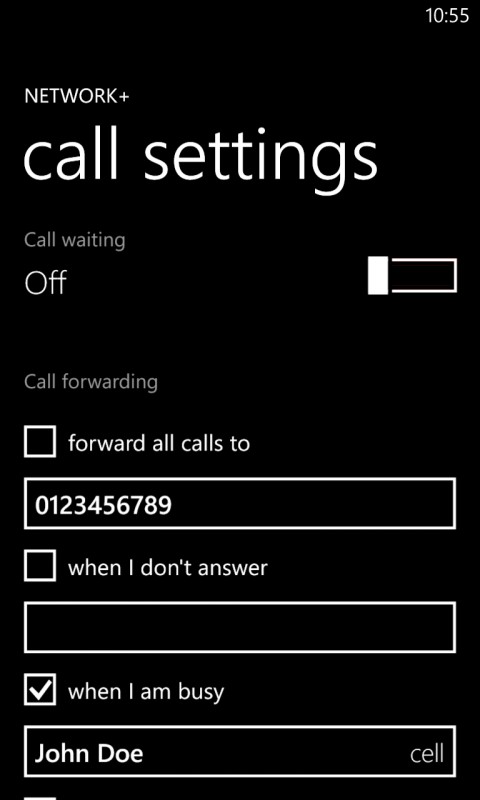 Windows Phone Store description:
Download this app for additional settings that ensure you get the most from your mobile network and your phone.

Changes in network+ 1.4 version:

Usability improvements related to conditional call forwarding and improved call forwarding number selection (available only in variants where these feature are enabled in network+).
Some minor bug fixes.
Network+ can be downloaded from the Windows Phone Store. It is only available for Nokia Lumia devices.