Some of the apps confirmed to work with Stop!Music include Music+Videos (built in music player), Nokia MixRadio, Pandora, iHeartRadio, Slacker, AUPEO! Radio, Podcast Lounge, and Spotify. In order to work the app must be running in the foreground. This is due to limitations of the Windows Phone API, but, for most use cases, this should not be a major issue, since the whole point of the app is unattended shut down of music play back.
Stop!Music has a good looking user interface, allowing you to easily adjust the timer interval to your own preferences with just a few screen taps. Once a time is started an on-screen count down gives an indication of how much time remains before audio play back will be halted.
An in app purchase (£3.99) gives the option of adding a memory recall function for timing intervals. The in app purchase pricing feels a little out of proportion to the functionality being added, but it is a good way to reward the developer if you find the app valuable.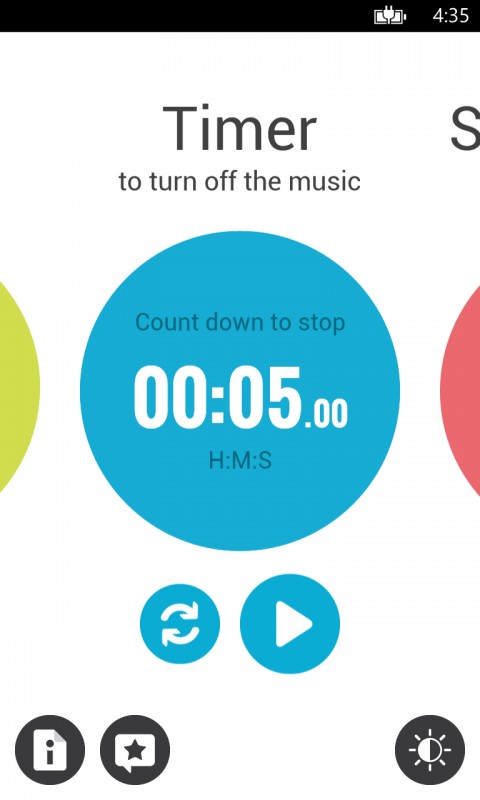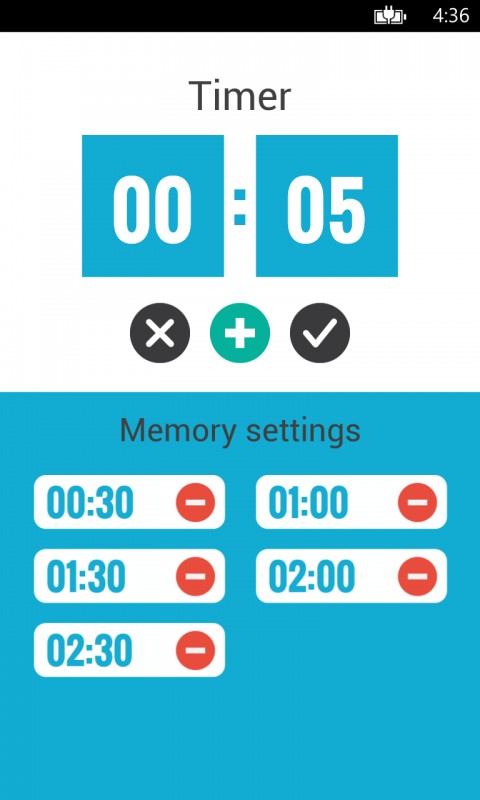 As an alternative to setting a time interval you can also specify a time at which music should be stopped (e.g. 12:00 pm). This might be useful if you want a subtle reminder on reaching a certain time, or if the time interval option isn't what you want. There's also a stop music play back "right now" function, including an option to pin a "Quick stop music tile" to the Start screen.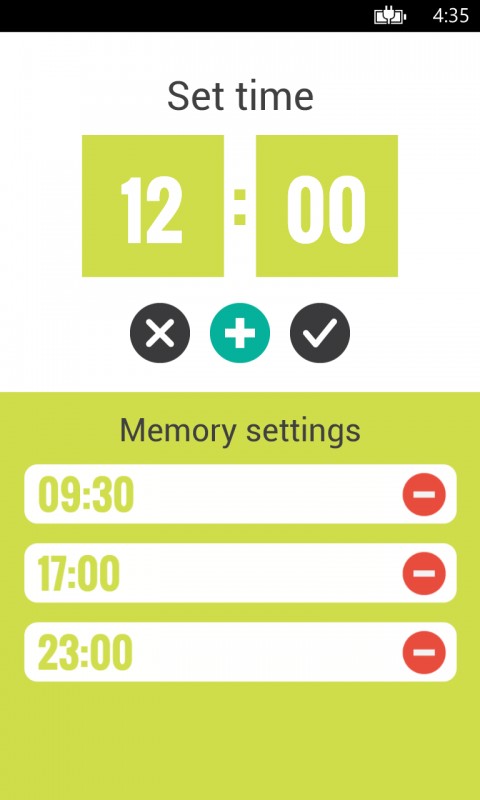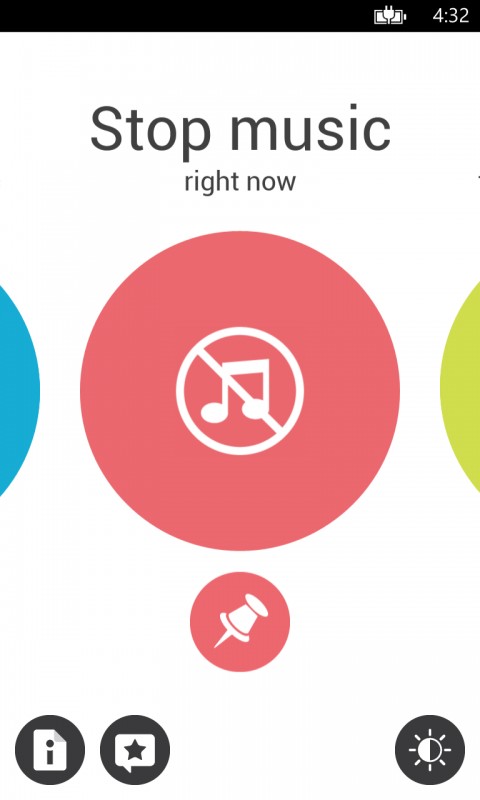 There are a number of other apps in the Windows Phone Store than have similar functionality to Stop!Music, but the attractive and easy to use interface of the Stop!Music app makes it stand out from the crowd. Highly recommended for those that regularly listen to any form of audio on their Windows Phone device.
Windows Phone Store description:
Fall asleep listening to your favorite music or audiobook and the phone will turn off when the timer expires.

Stop! Music is for users who want to stop the music of built-in and third-party music players at the scheduled time. It's easy to use and convenient.

Features:

At the scheduled time, Music Sleep Timer will stop or pause the music.
Music Sleep Timer supports most music and video players available if they comply with the Windows Phone API.
Will clear Xbox Music, Nokia Music, WhatsApp, Pandora, iHeartRadio, Slacker, AUPEO! Radio and any other Music Applications which use the volume bar.
Stop!Music is a free download from the Windows Phone Store.