Key features of the app include one-click speeds tests, storing of all results in an archive for later comparison, easy-on-the-eye visualisations and charts that let you understand test results at a glance, and the ability to share results to social media.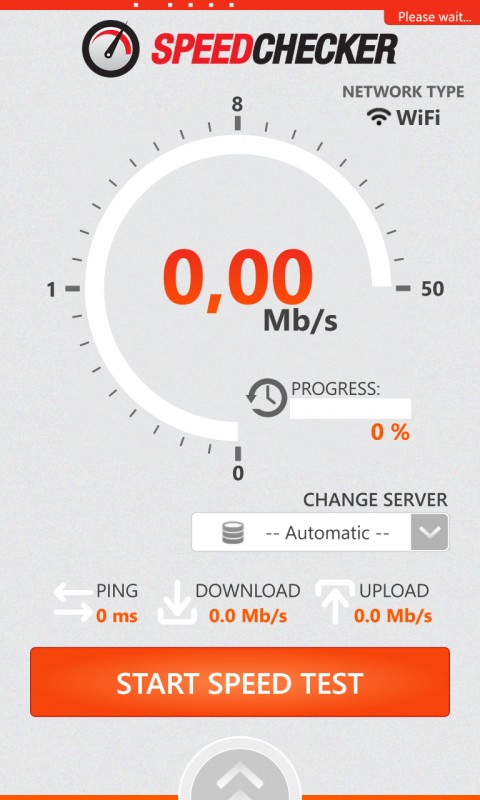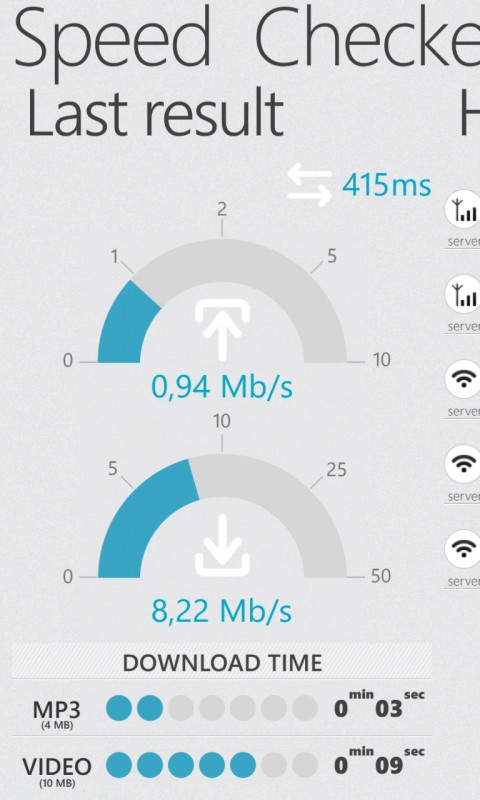 SpeedChecker is useful if you want to check speed and quality of the mobile data connection provided by your operator. LTE (4G) and WCDMA (3G) connection speeds will vary widely depending on the exact configuration of the network and device, but even in a best case scenario will never reach the maximum speeds quoted in your device's specifications. You can also use the app for checking your home broadband speed (and other networks), but it's probably better to do this on a device with a wired connection to your home router.

Do note that when you run a test certain details are shared with SpeedChecker, but the app's Windows Phone store description notes that "the data we collect is not associated with you and will not be used to identify your personal details".

There are already a number of connection speed testing apps available for Windows Phone, including Microsoft Research's Network Speed Test app, but SpeedChecker provides a welcome alternative and has a name that will be familiar to many from consumer and media reports comparing broadband speeds. That doesn't really make it any more reliable as such, but will give some added confidence in the quality of the results.
Windows Phone Store description:
Speed Checker is an easy to use Windows Phone app for checking your internet speed.
Developed by Speedchecker Ltd, the Company behind the most popular speed testing websites measuring over 100 million speed tests globally and trusted by the BBC, Guardian and other media outlets, ISPs and Governments.

During testing your network speed we're collecting data which helps us to understand your network quality and availability. The data we collect is not associated with you and will not be used to identify your personal details.
SpeedChecker is a free download from the Windows Phone Store. An in app purchase (£0.79) gives the option to remove ads and lets you choose which server location to test against.