From the description in the Store:
Dive in and join Nemo on his latest adventure. Build a beautiful reef, and make a home for your favorite Finding Nemo characters!

Nemo and his dad, Marlin, set out to build the coolest reef in his class. Help Nemo create a best-in-class underwater retreat, and discover the secrets to building a permanent home for his friends!

★ Continue Nemo's story and adventures beneath the sea!
★ Create and personalize your very own underwater paradise.
★ Make a home for your favorite characters from Finding Nemo including Dory, Gill, Bloat, Bubbles, and more!
★ Find the different combinations of plants and decorations to delight Nemo's friends and other exotic fish.
★ Discover and plant rare seeds to attract extremely rare and mysterious fish.
★ Collect over 50 kinds of fish to enhance your world!
★ Visit your friends' reefs, and compare their collection of fish to your own!

No doubt the social features are innovative and well done, but after an hour's playing, my verdict is that Nemo's Reef is neither fun for a child nor 'paradise' for an adult. This is squarely aimed at 'Farmville' personalities who have nothing interesting to do in their real lives and an inexhaustible budget with which to prop up a trivial online virtual habit.
Strong words, I know. Let's take a closer look: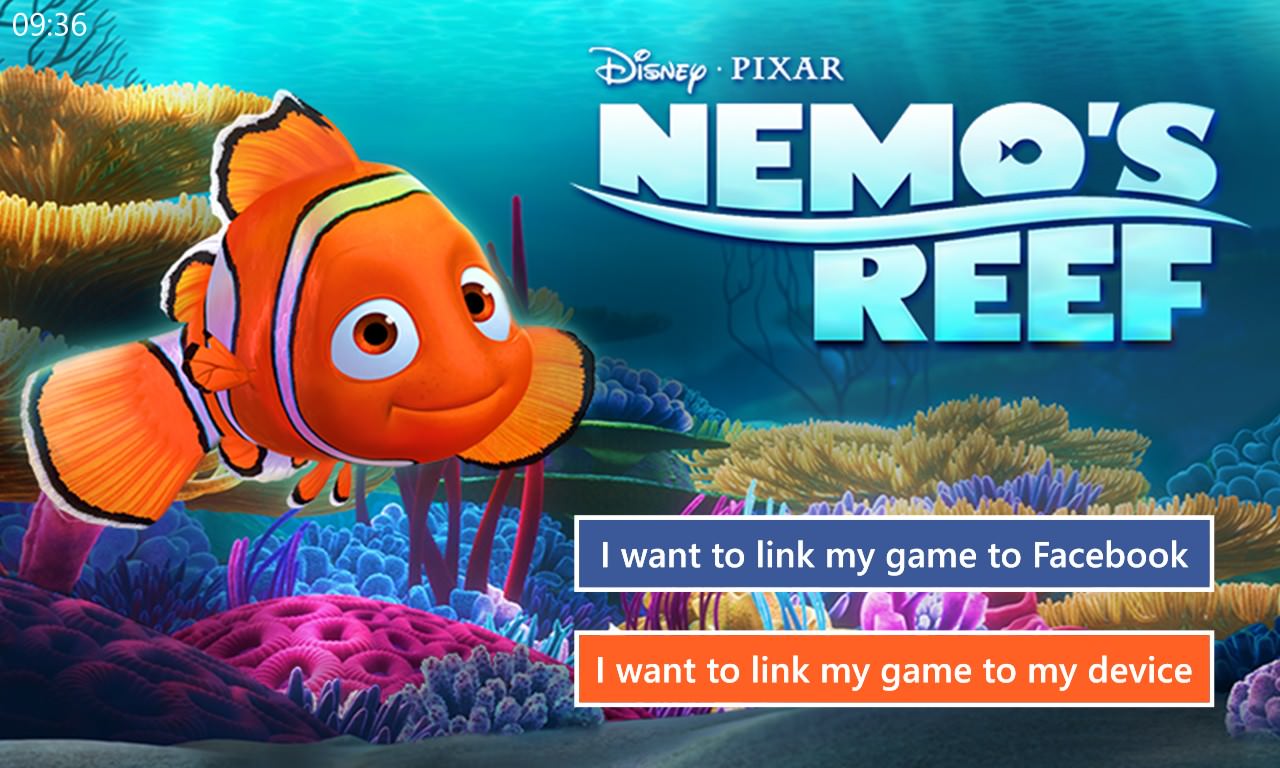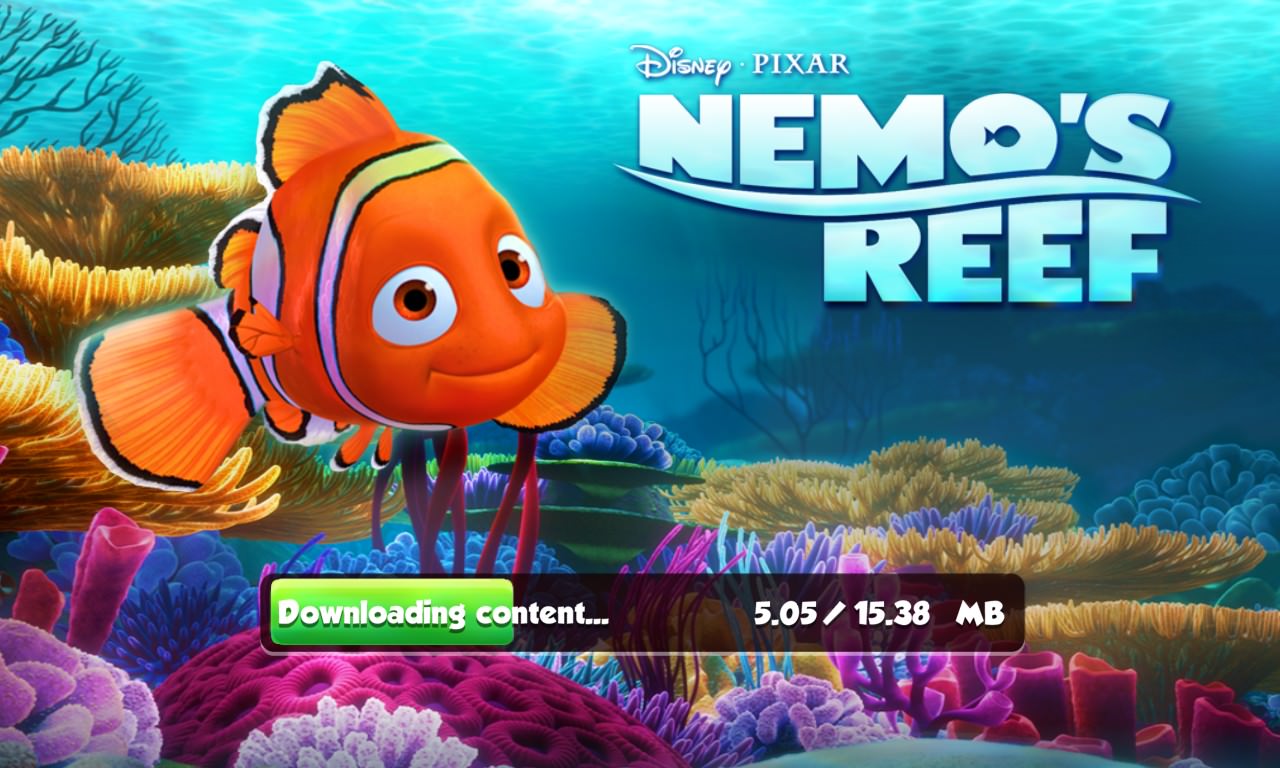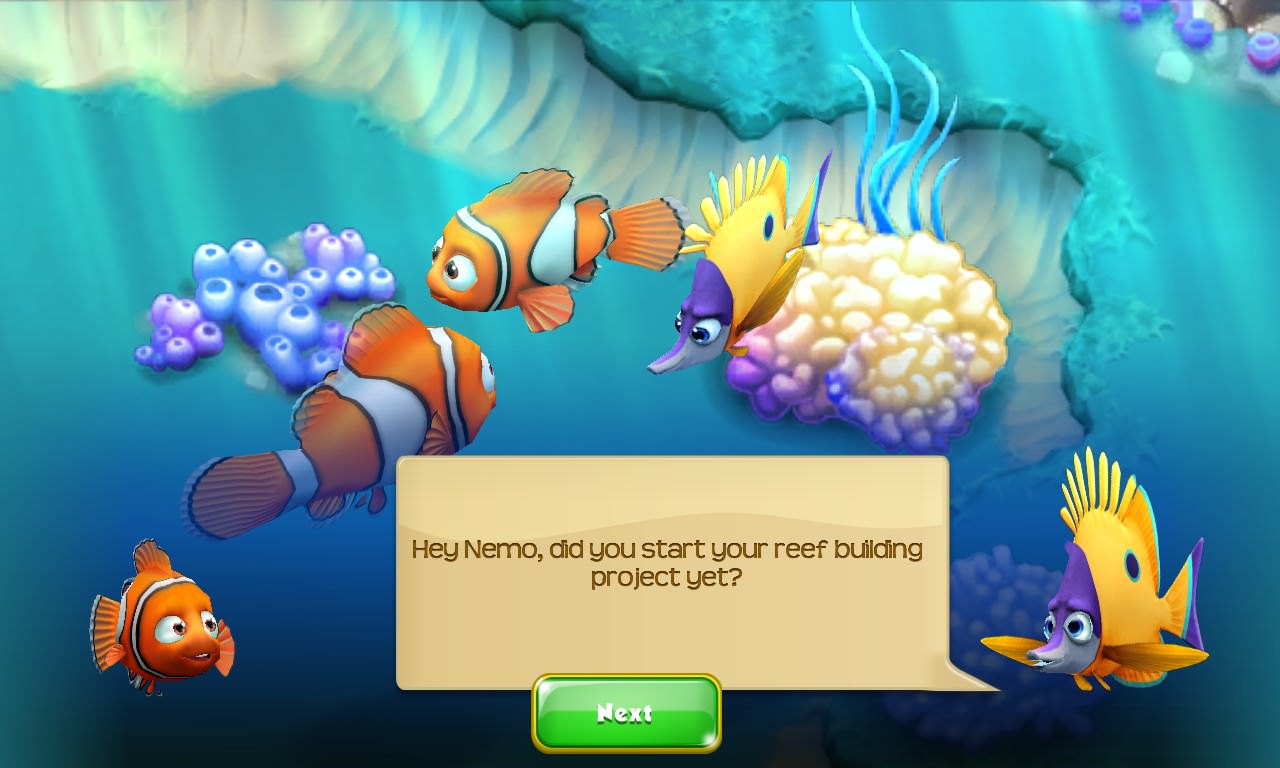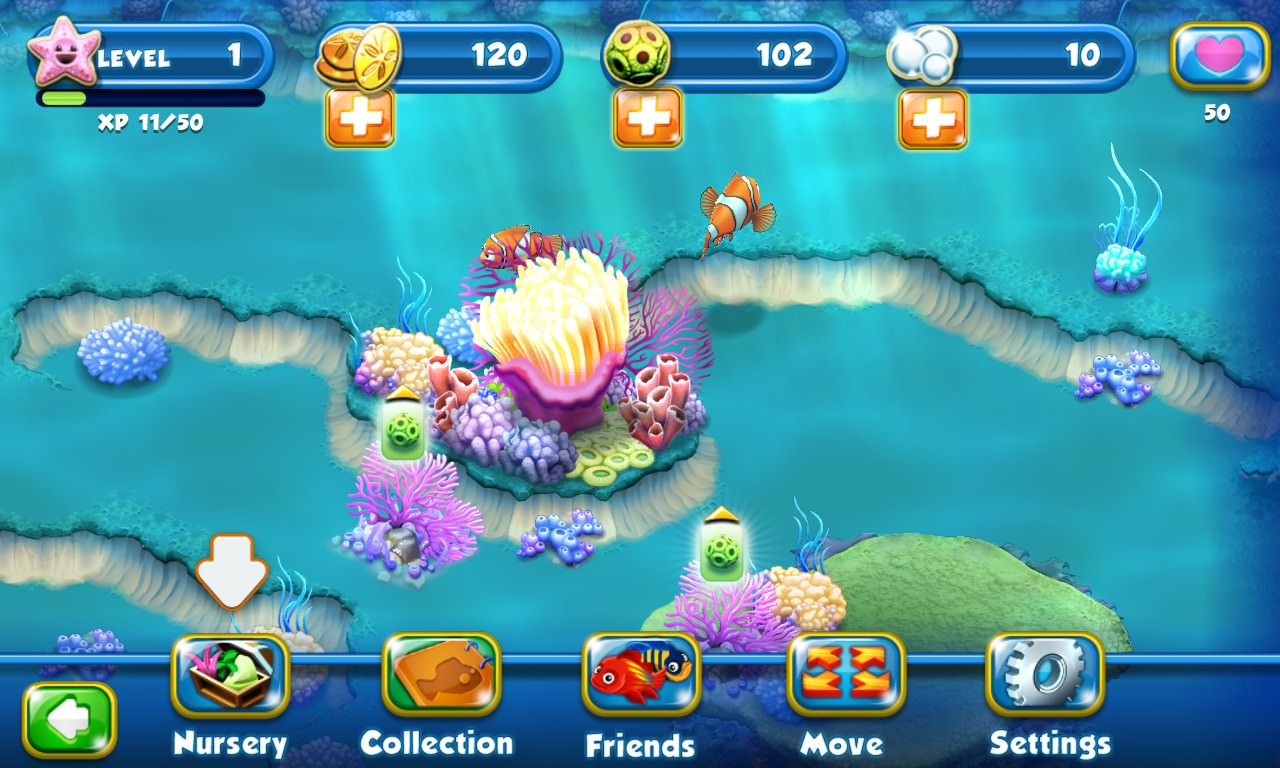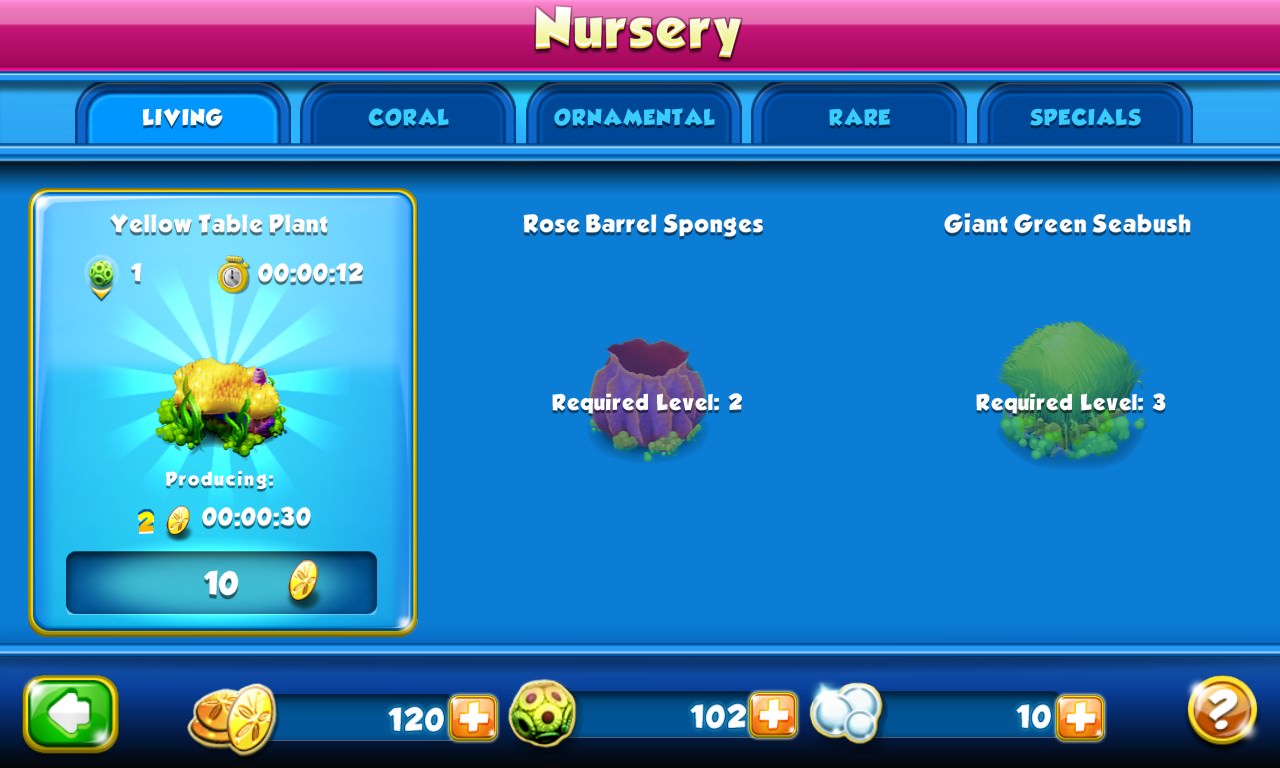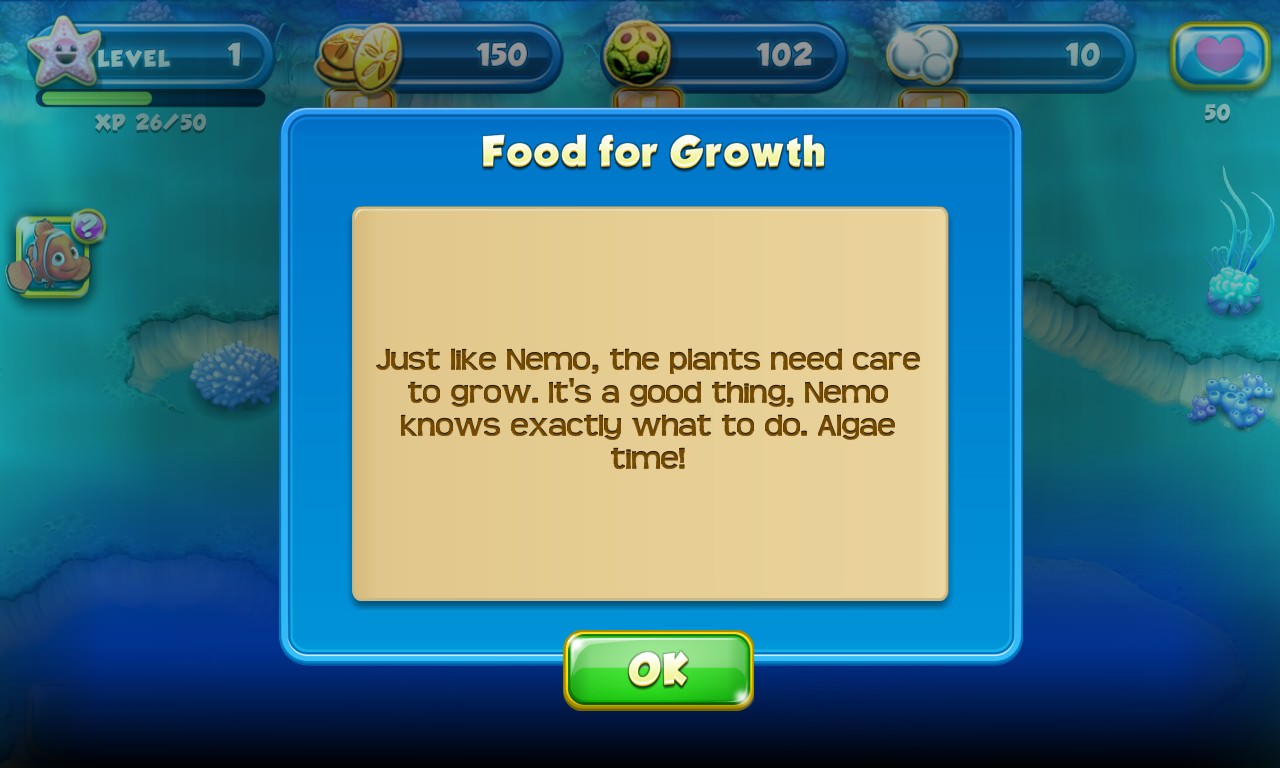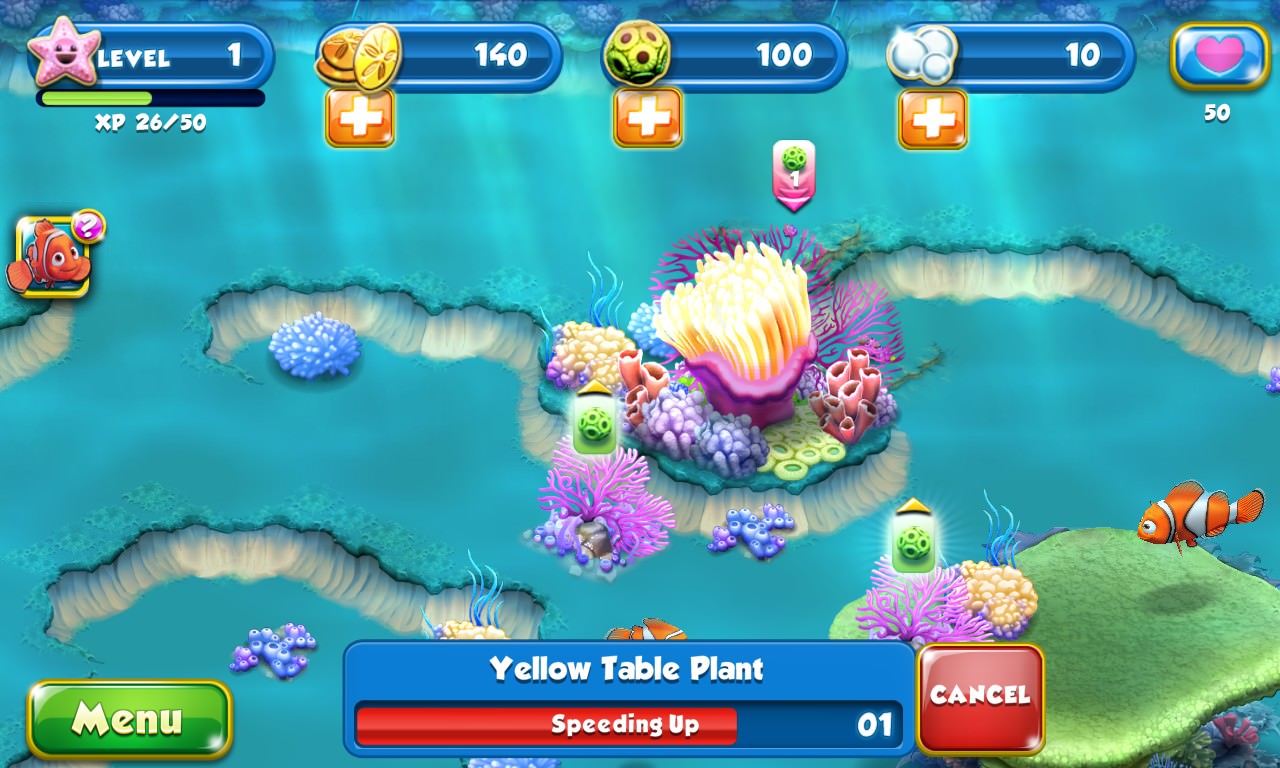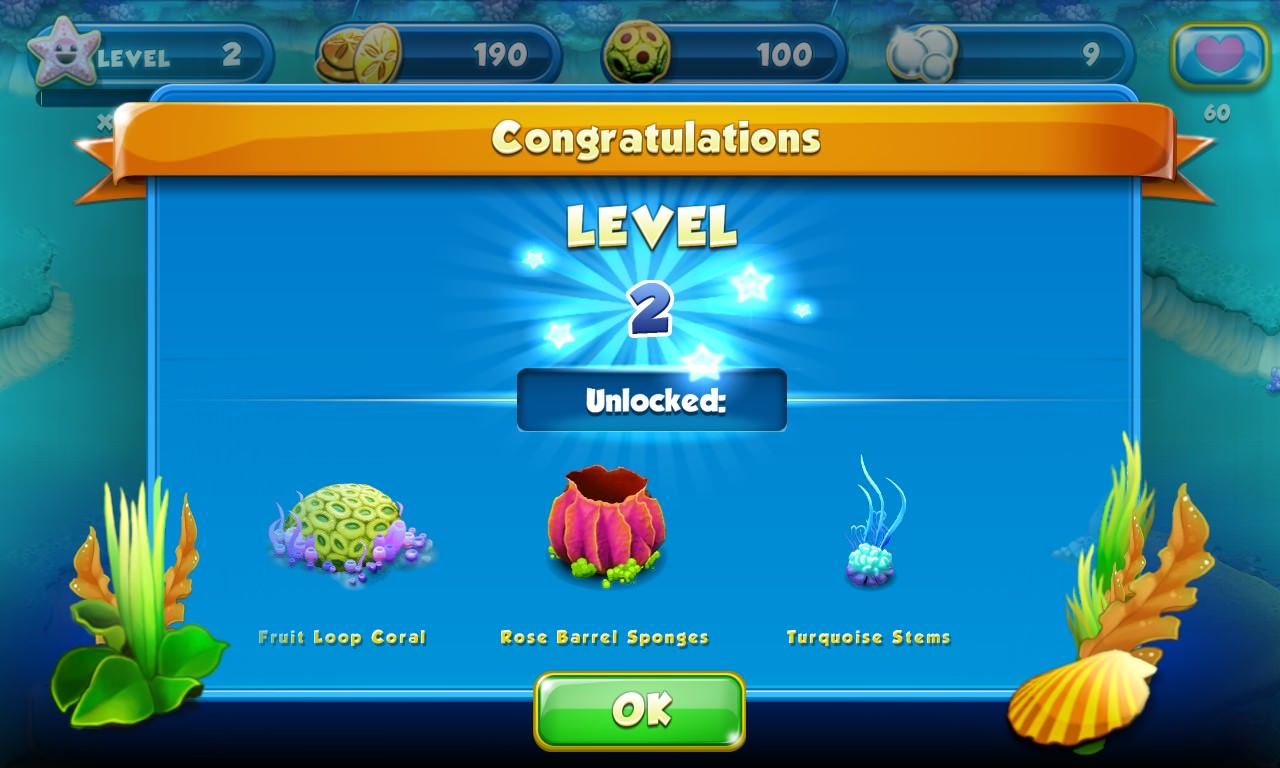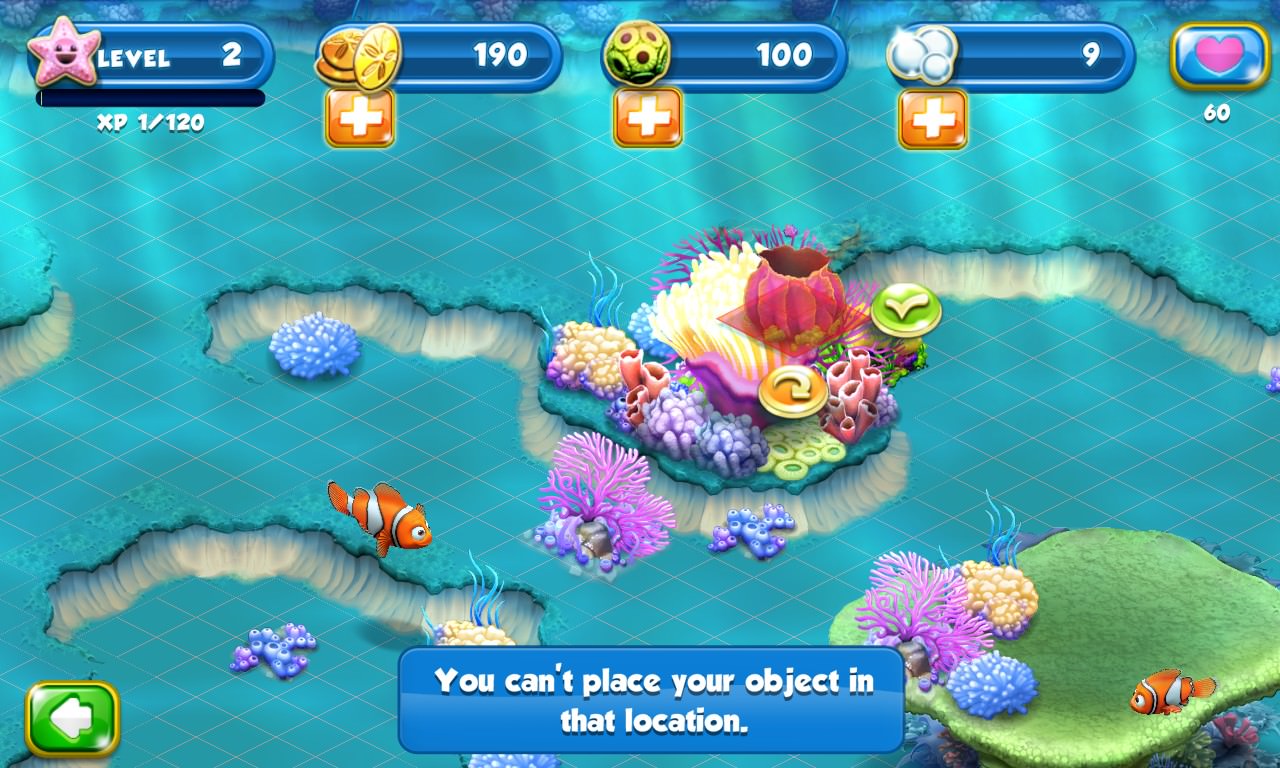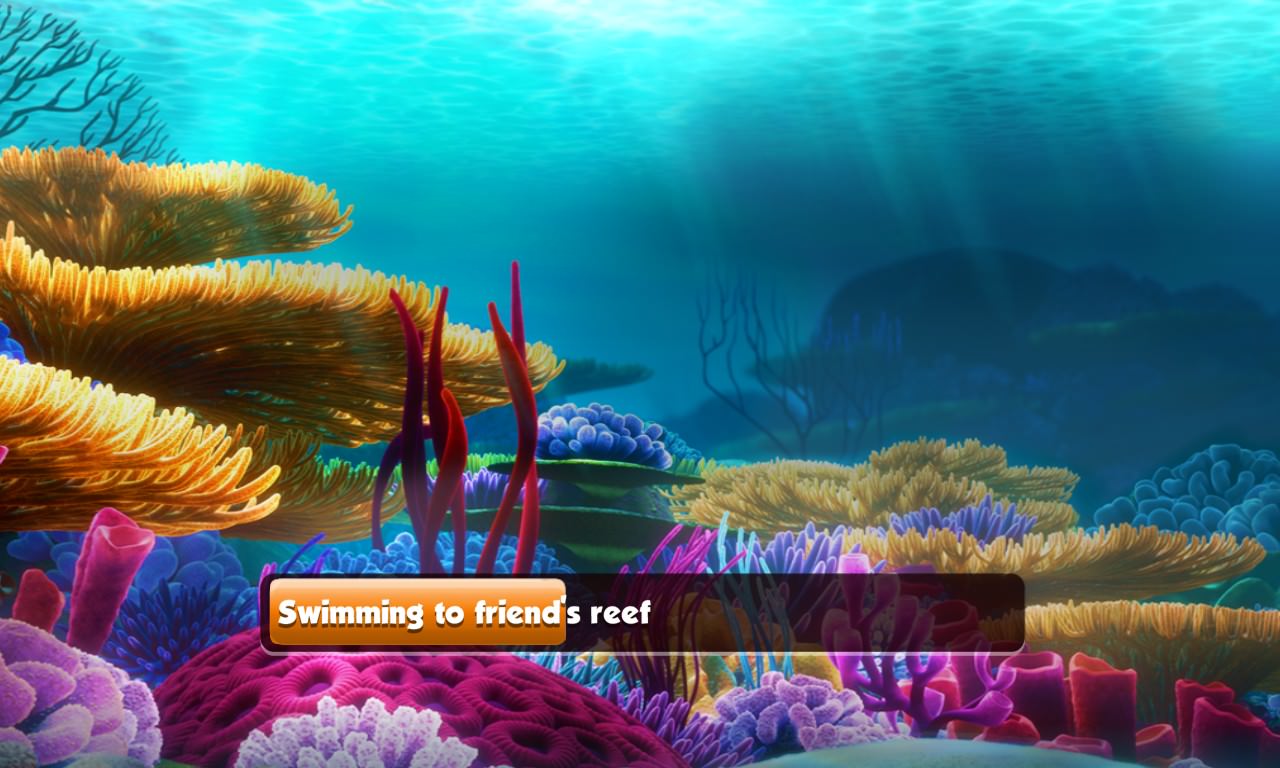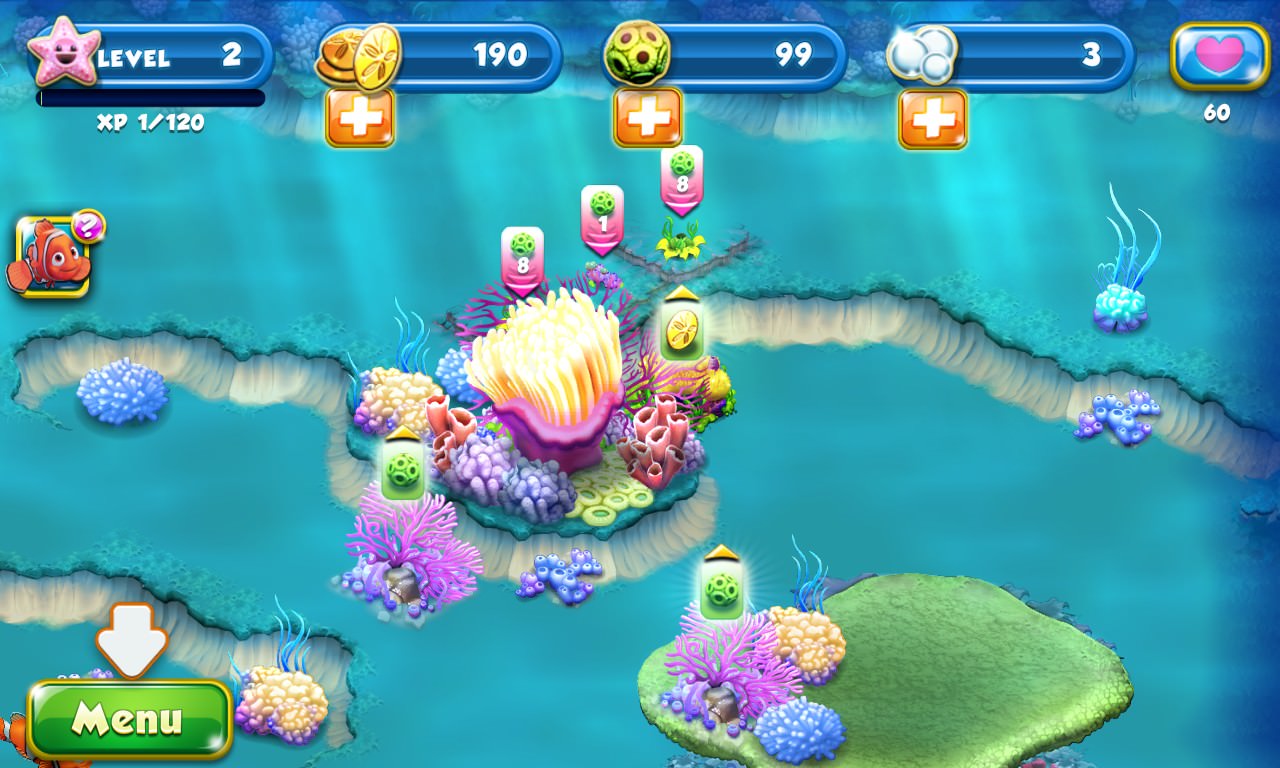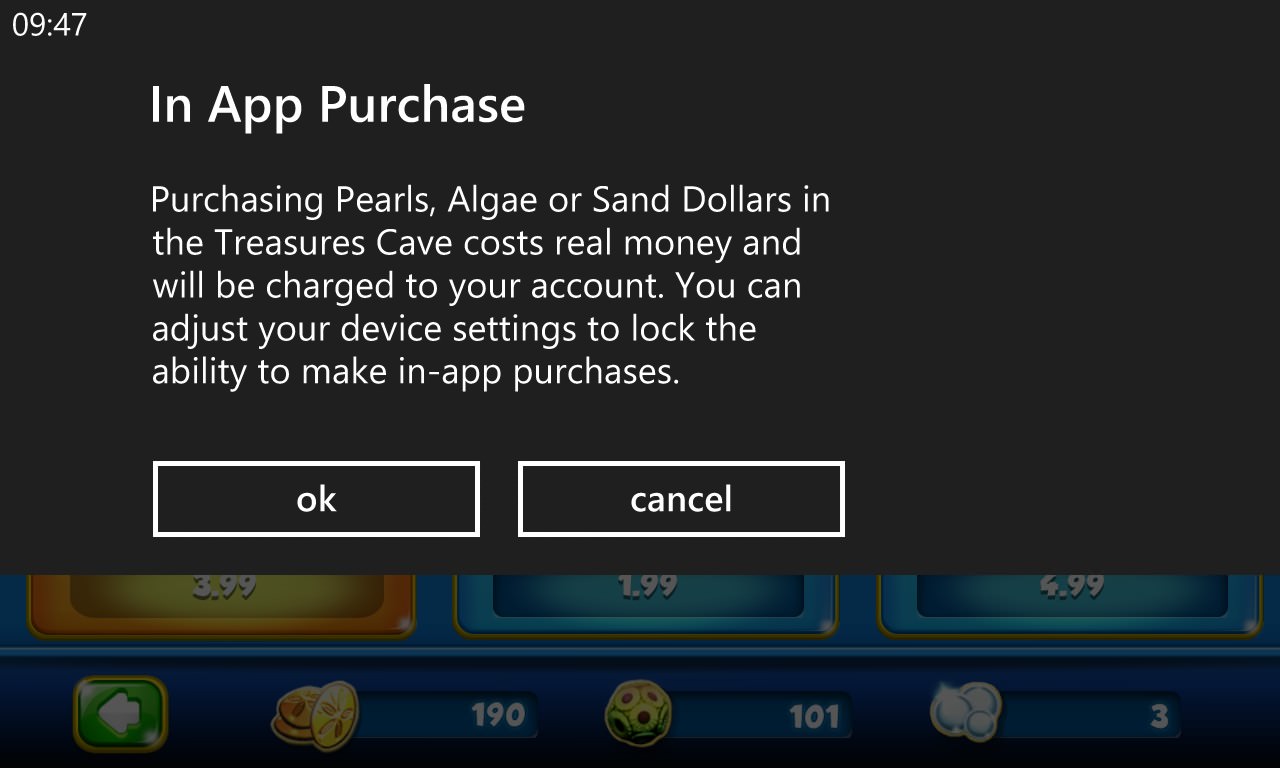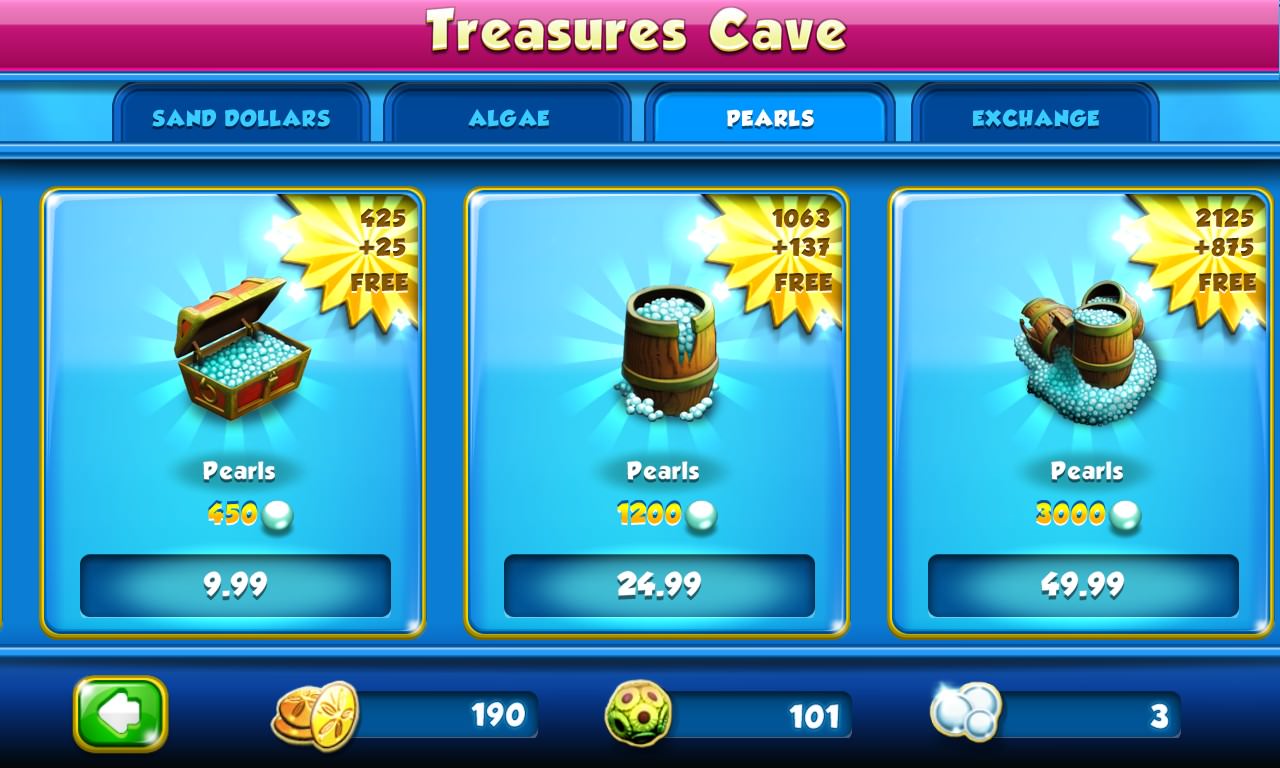 Production values and coding are fabulous, as you'd expect from Disney, from graphics to sound to overall design. However...
You can download Nemo's Reef for free here in the Store. But I'd advise against it. Your kids will be bored with it and, assuming that you're of the target mindset, you'll end up poorer. In time and money.