From the Economic Times:
"We are likely to launch the first XOLO Windows Phone by early next quarter, which will make us the first Indian smartphone maker to launch Windows Phone in India," Sehgal said.

"There is certainly an ecosystem cost attached to the Windows OS, which is higher. But it's an early stage scenario, as time goes by, we believe that it will also get neutralised," he further added.
XOLO markets itself as providing "premium smartphones" that aim to give "something new and better every time", with "fresher design approaches, newer platforms, newer technologies to provide the next level user experience to its dynamic consumers". In practise this translates to providing consumers in its home market with smartphones that offer a better price to specification ratio than its international competitors.
Adding Windows Phone to the XOLO line up would be in keeping with the company's history of pushing new technology. Outside of India XOLO is best known for being one of the first companies to produce an Intel powered smartphone.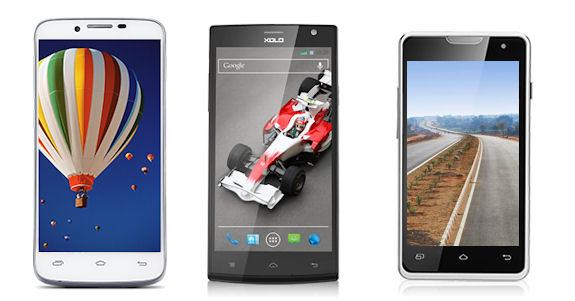 Over the last 18 months a number of smaller smartphone manufacturers, including Oppo, Phicomm, Unimobile, and Coolpad, have been reported as intending to produce Windows Phone devices, but as of yet there have been no Windows Phone 8 device releases outside of Nokia, Samsung, HTC, and Huawei. Microsoft's proposed acquisition of Nokia's Devices & Services business has led some to question whether the existing Windows Phone manufacturers will remain committed to the platform, with HTC identified as a particularly weak link.
Microsoft has gone on record as saying it remains committed to licensing the platform and expects to grow the number of Windows Phone device manufacturers in 2014. Partnerships with smaller smartphone manufacturers in China and India would be one way to do this, but a certain amount of scepticism is inevitable until devices start hitting the device shelves. That's primarily because, despite progress this year, the market for Windows Phone devices is much smaller than that for Android devices and therefore represents a greater degree of risk.
Nokia's success with the Lumia 520, which has now sold over 15 million units, does leave some room for optimism, suggesting there is a market for lower cost Windows Phone devices, which the smaller manufacturers, given their competitive pricing, are well positioned to exploit.
Via: WMPowerUser