The app's opening panorama gives easy access to 500px's familiar flow feature (recent activity from your connections), a list of users you are following (connected to), and a list of your favourite photos, plus the standard Popular, Editor's Choice feeds. The Upcoming, and Fresh feeds can be accessed within the photos section of the app, along with a category based view, and there's also a powerful search tool for finding photos by keyword.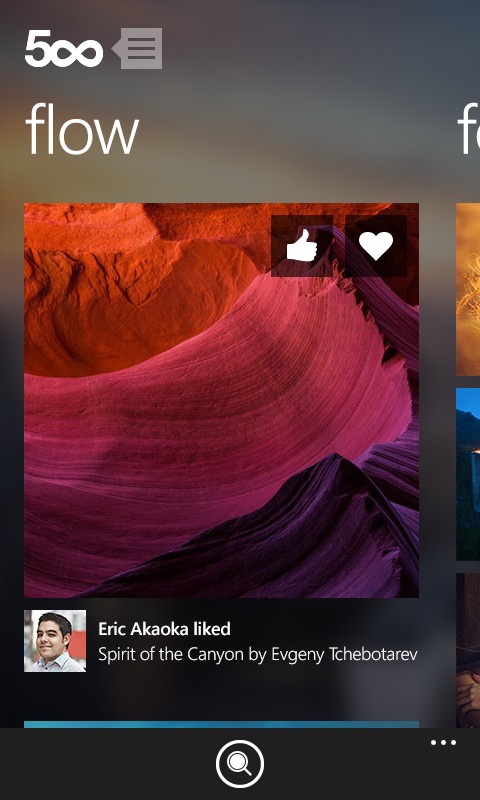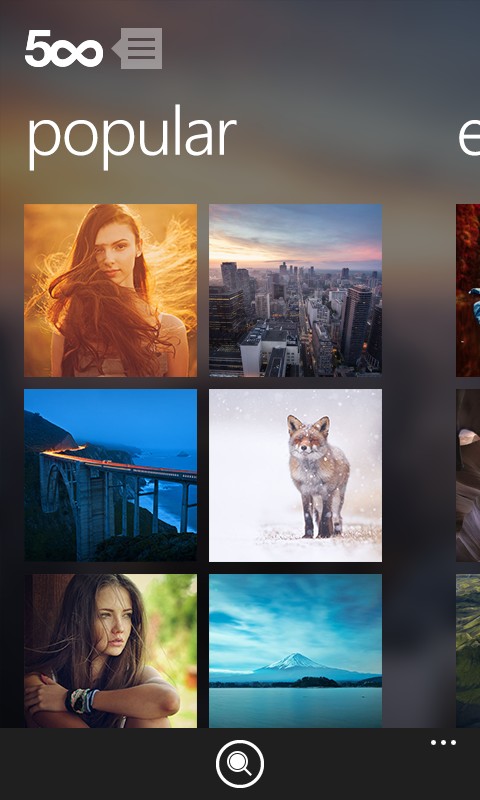 Tapping on a photograph in any of the flow, feed, category, or search views will open that photo on its own page (full screen mode, complete with landscape support). Tap the photo again and you'll see the photo title and photographer, with options to show further details and user comments. From here you can also opt to like a photo, or mark it as a favourite.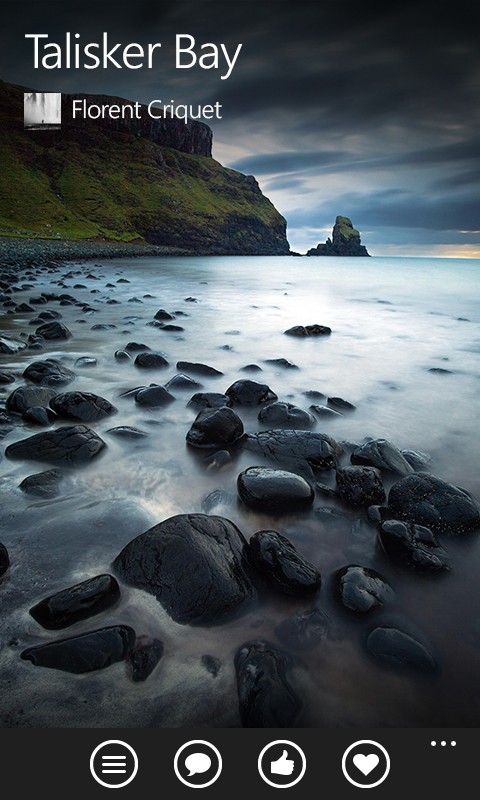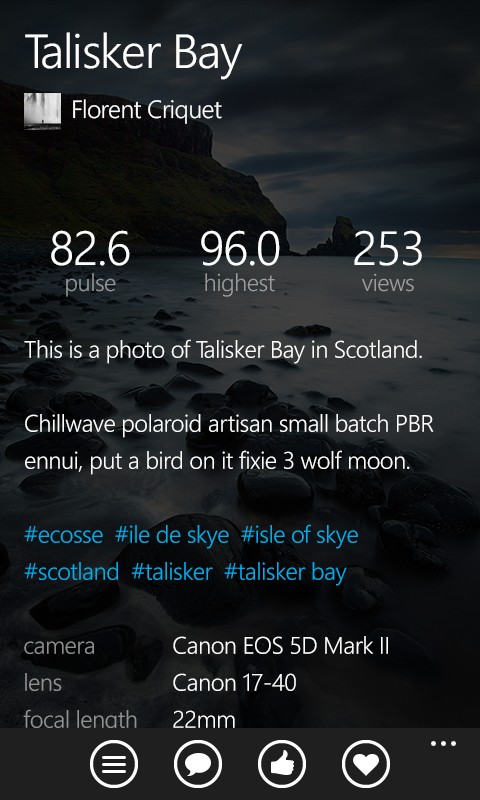 Windows Phone specific features of the app include Live Tile support and lockscreen integration. The latter is notable as it will deliver a selection of the best photos frm 500px to your device's lockscreen on a daily basis, making it a good alternative to the default Bing picture of the day option.
There are a number of third party 500px apps in the Windows Phone Store, but this is an impressive first release and many people will not need to look further afield than the official app. One exception to this is that the app does support photo uploads from the phone. Presumably the thinking here is to avoid encouraging users to upload cameraphone photos without first checking them out in detail, but it does seem a little short sighted, especially given the quality of the photos it is possible to capture with a device like the Lumia 1020.
Windows Phone Store description:
500px is an online platform for photographers to share their work and be inspired by their peers. Every month, millions of people visit 500px.com and our mobile apps to find the world's most inspiring photography and learn techniques to develop their own skill and appreciation of the art.

500px is a free download from the Windows Phone Store