Instagram Direct is currently available to iOS and Android users, and in the blogpost announcing availability, Instagram have stated that this feature is in beta for Windows Phone (as is the whole Windows Phone official app) and will be available in the future:
Instagram for iOS version 5.0 is available today for download in Apple's App Store, and Instagram for Android version 5.0 is available today on Google Play. Instagram for Windows Phone is in beta. Stay tuned for future updates.
Once more, a certain third-party developer has beaten the official app to the punch, and done it very well. You have an in-box in the top row of icons to read your incoming messages, and you have the option of sending your images direct once you have taken the image (it's a swipe on the top line to go from Public posting to Direct posting).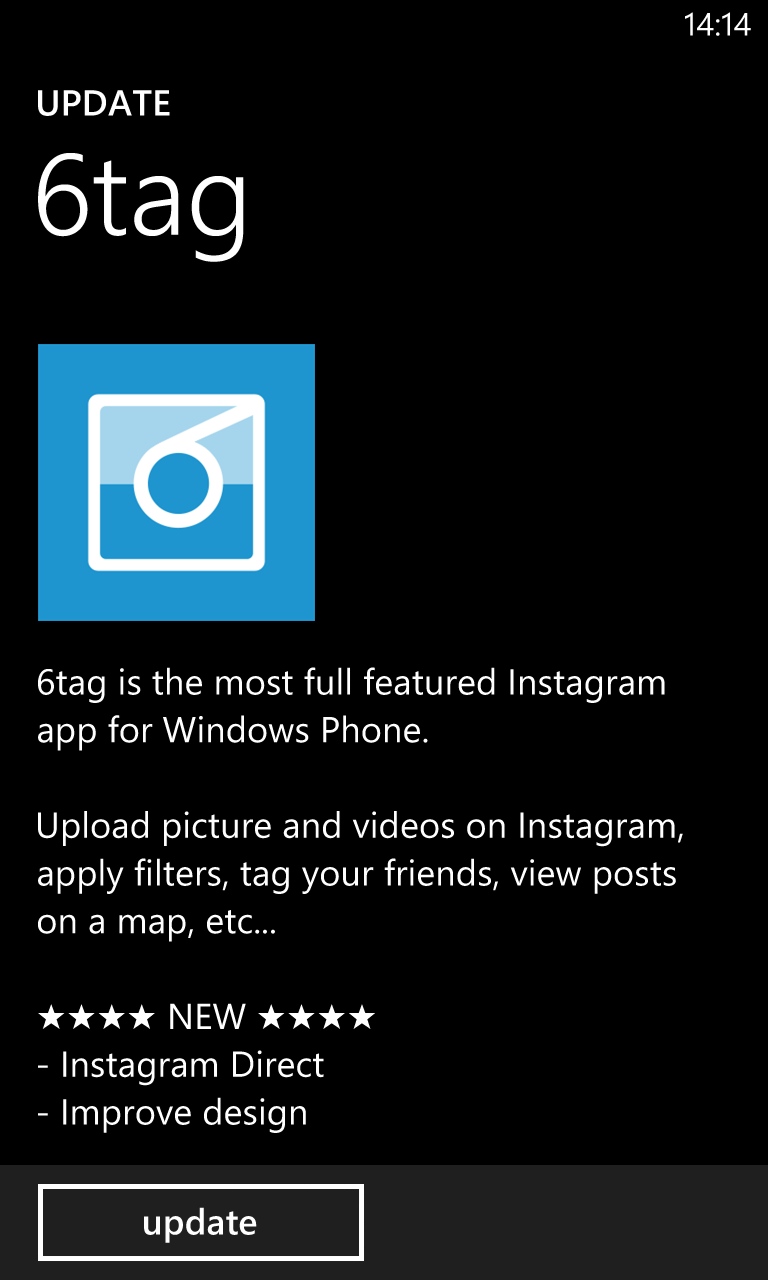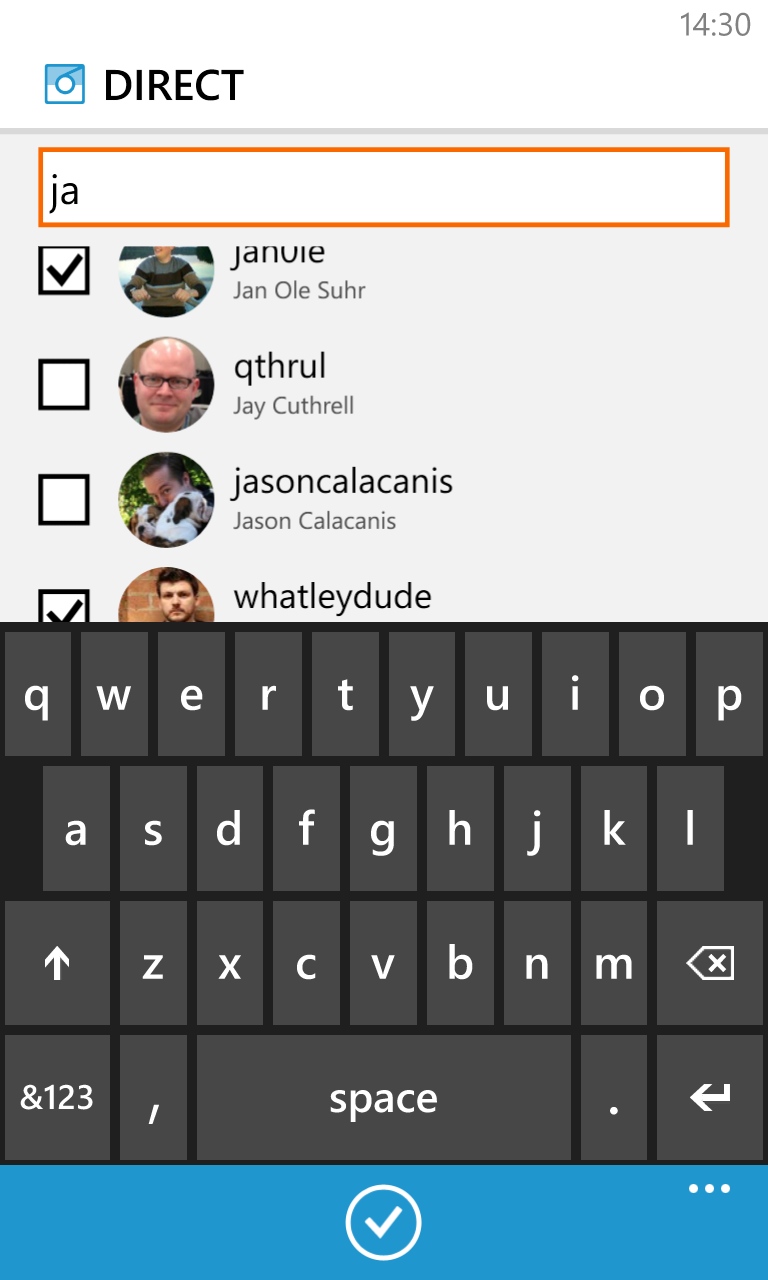 If you need to know more, our review of 6tag can be found here, and asks the question many have asked... 'why is this not the official app?' No matter if it is official or unofficial, it remains the best Instagram client for Windows Phone 8 at the moment.
6tag remains a free download, and you can find it via the AAWP App Directory.