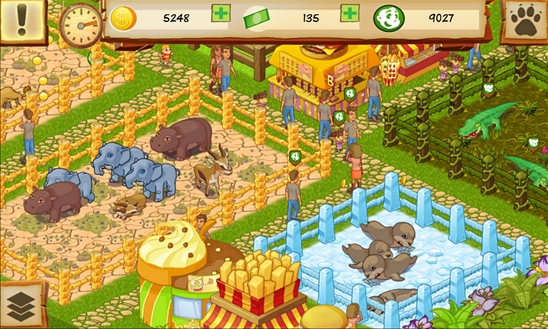 Animal Park Tycoon is a freemium title, which means you'll be balancing a number of different elements in your quest. The title also bypasses the idea of timers and 'always on' as a model - if you want the game to progress you'll need to be playing the game, rather than popping in and out as some other titles ask you to do.
This makes the game feel a lot more like the traditional strategic 'Tycoon' games, and as you progress through the game you'll move away from the menial jobs in the zoo (such as feeding the animals) as you hire staff and become more of a manager, setting ticket prices, building gift shops, and guiding visitors around your property.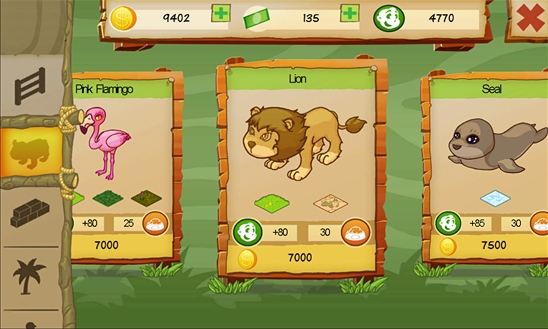 Here's the features list from the app directory listing:
Collect and manage up to 15 species of animals and unlock new ones to bring diversity to your zoo.
Play in 6 different environments: plain, savanna, polar, mountain, jungle and swamp.
Unlock 2 legendary creatures to grow the fame of your zoo: the unicorn and the cthulhu!
Enjoy mini-games like animal races to get exclusive rewards.
Visit your friends' zoos and work with them to increase each other's success.
There's lots going on here, so skip past the 'beware of the freemium' sign and see how you get on. Animal Park Tycoon is a free download via our App Directory.