The service and enabling app is about a lot more than just signatures, supporting the complete life cycle of an electronic document (data, work flow, signing, delivery and document management capabilities). It also acts as a way to encrypt documents and can ensure the contents of a document is not modified (i.e. tamper proof after signature). The service can also provide a complete transaction history for a document, something that's especially important when there are multiple signatories to a document.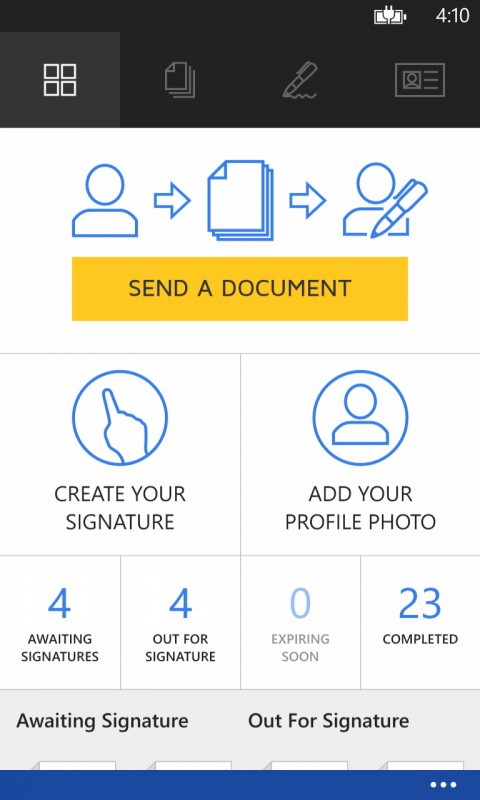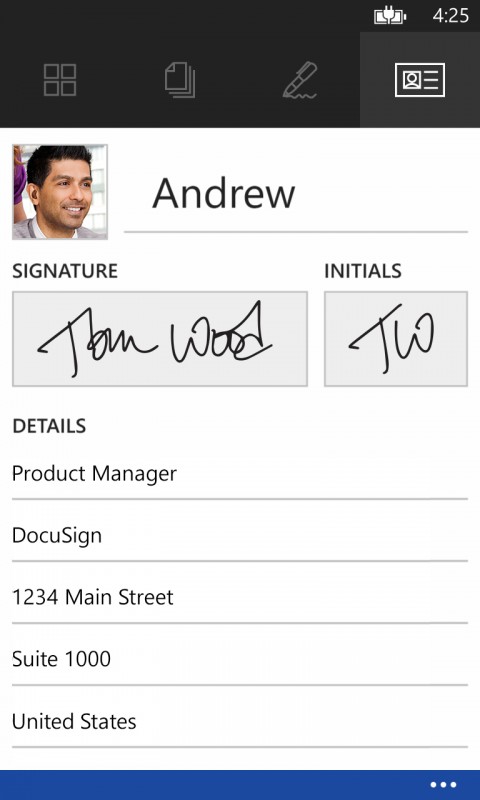 DocuSign Ink is the service's mobile client allowing for the signing, sending, storing, and tracking of documents. Documents can be signed for free, with multiple document formats supported (Microsoft Office, PDF, images). A signature can be created and managed on the device, but you can also use a pre-existing signature from the service (e.g. a scanned in version of a hand-written signature).
The app also allows you to send documents to others for signature (recipients receive and email inviting them to sign electronically) and you can track your sent documents (status) using the app. Integration with Windows Phone's Live Tile system allows you to see document status directly from your Start screen.
Documents are stored in the DocuSign cloud, which allows the service to provide the document management and security features, but you can also access documents from your SkyDrive account from within the app, which is useful when sending new documents.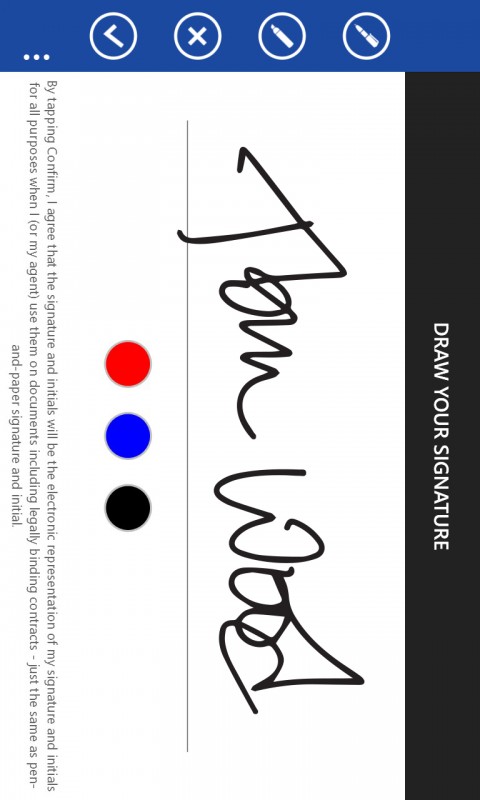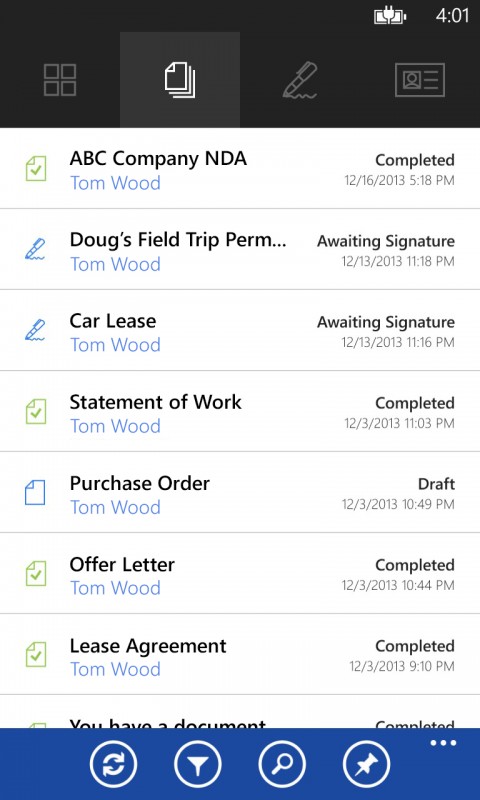 DocuSign has more than 48 million customers and, according to Business Insider, more than 90% of Fortune 500 companies use the service. It's arrival on Windows Phone fills another important gap in the enterprise app space, potentially making Microsoft's mobile platform more attractive to business users.

Windows Phone Store description:
With DocuSign for Windows Phone, you can electronically sign, send and store documents from anywhere at anytime. DocuSign is safe, secure and legally binding. You'll finish tasks faster and go completely paperless – no more printing, faxing, scanning or overnighting. There are endless ways to leverage DocuSign for both your personal and professional needs. Here are just a few examples: NDAs, employment forms, rental and lease agreements, contracts, invoices, work orders, bills of sale, permission slips, and much more.
DocuSign Ink is a free download from the Windows Phone Store