From the Store description:
Take your Zumba® Fitness workout wherever you go with the revolutionary new motion-based Zumba® Dance app! Zumba® Dance is the first app with full routines and that can provide feedback and encouragement. Let loose with contagious choreography through Zumba's signature "exercise in disguise" program on-the-go or at home. Follow along as superstar Zumba instructors, Beto Perez, Gina Grant, and Kass Martin, guide you through each heart-pounding class. Let the music move you with three hours of available routines! Shake it up with chart-topping hits, from LMFAO, Pitbull, Tiesto, Kat Deluna, and Sean Paul, in addition to contagious Zumba original tracks.

Here's Zumba Dance in action: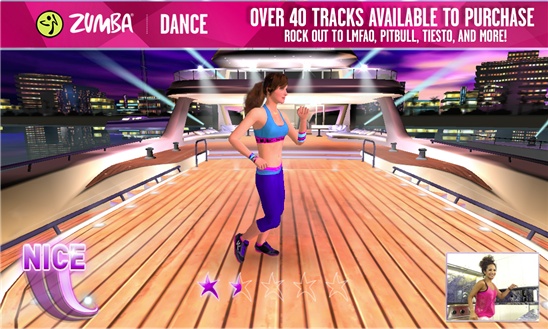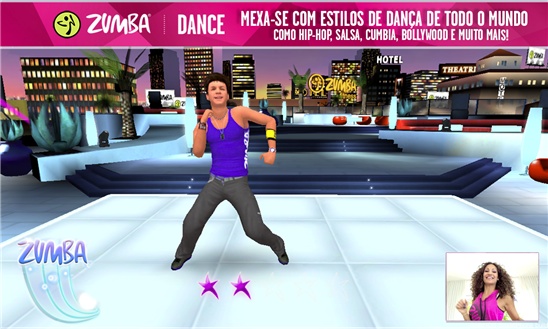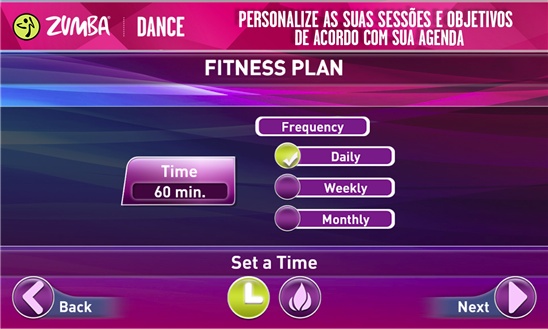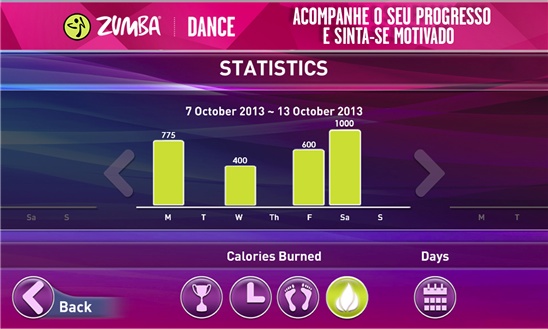 You can buy the initial 20 minute workout version of Zumba Dance here in the Store. You can then 'maximize your workout by purchasing up to 3 pre-programmed 60-minute classes or by creating your own playlist of previously purchased routines with the custom class feature'. It's a little odd to see a paid application also include further in-app purchases, but in fairness there's commercial music content in here and that has to be properly licensed and accounted for.
[PS. I do wonder if Zumba Dance can be hooked up via DLNA 'Play to' or similar, to a home TV and stereo system. Anyone tried this?]