Both Share Box and Samsung Link were published to the Windows Phone Store earlier this year, but only became publicly available over the Christmas period. They are the latest additions to a long list of Samsung exclusive apps, the majority of which have derived from their Android equivalents.

Share Box
Share Box is effectively an updated version of Samsung's AllShare app and can also be described as the equivalent of Nokia's Play To app. The idea is to make it easy to get content off your device and onto other devices in your home. Theoretically DLNA functionality provided by the app is richer than the Nokia equivalent (e.g. can act as a remote control device), although we were unable to get this feature to work on our home network (DLNA is well defined standard, but is somewhat notorious for problems with cross device compatibility).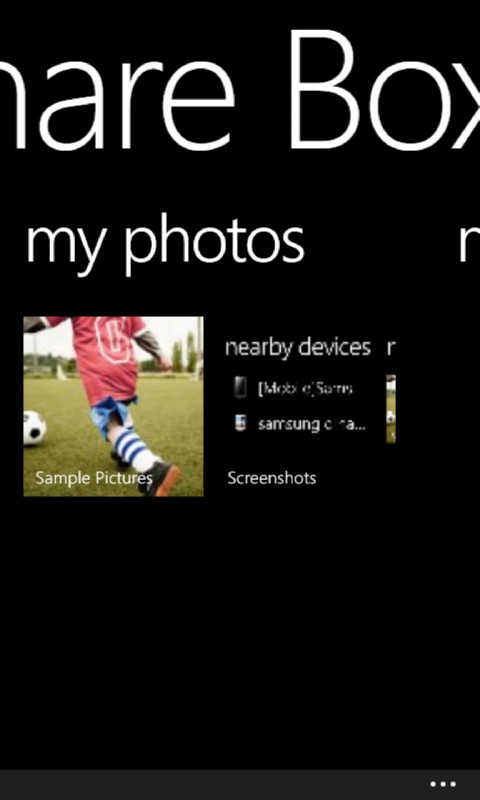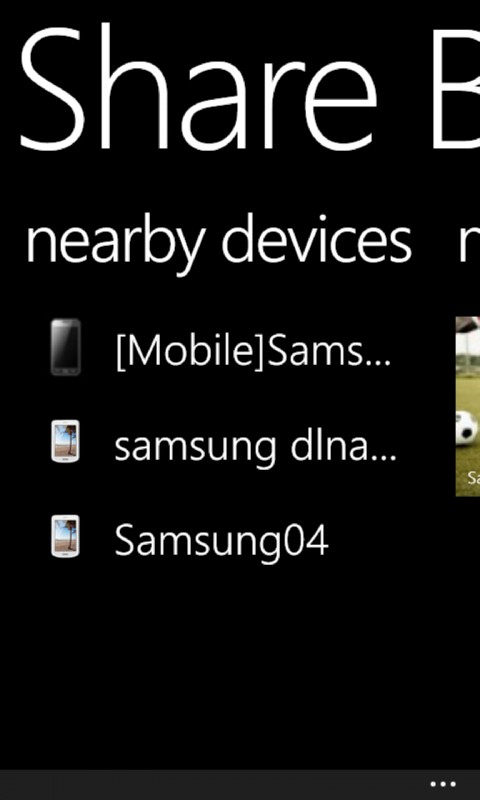 Windows Phone Store description:
[Share Box] is a handy app that lets you share contents with nearby devices via [DLNA].

* Feature (All features will be working across devices connected to the same AP)
- You can send your own contents in your device to other devices
- You can bring, play, and save contents from other devices to your device
- You can remote control a device to share and play contents to another device with your own device.

Share Box can be downloaded from the Windows Phone Store. It is only available for Samsung Windows Phone 8 devices.

Samsung Link
Samsung Link provides similar functionality to Share Box, but in addition to acessing locally stored (or locally network stored) content it allows content stored in cloud storage services (Sky Drive, Dropbox, SugarSync) to be shared to DLNA compatiable devices via WiFi (i.e. the Windows Phone device acts as a controller to send content to local DLNA renderers).
The idea is to provide an easy way to access and manage any of your content, at any time, on any device. In practise there are generally some incompatibilities across devices in the typical home, but it you are an all Samsung household then the device is relative seamless.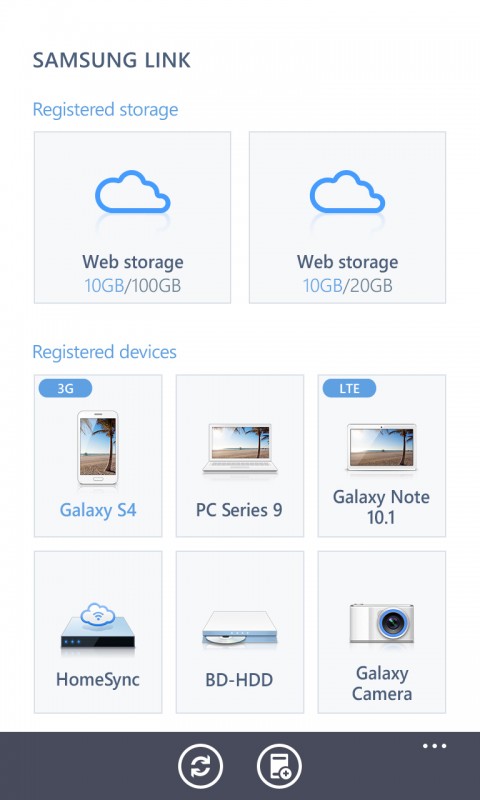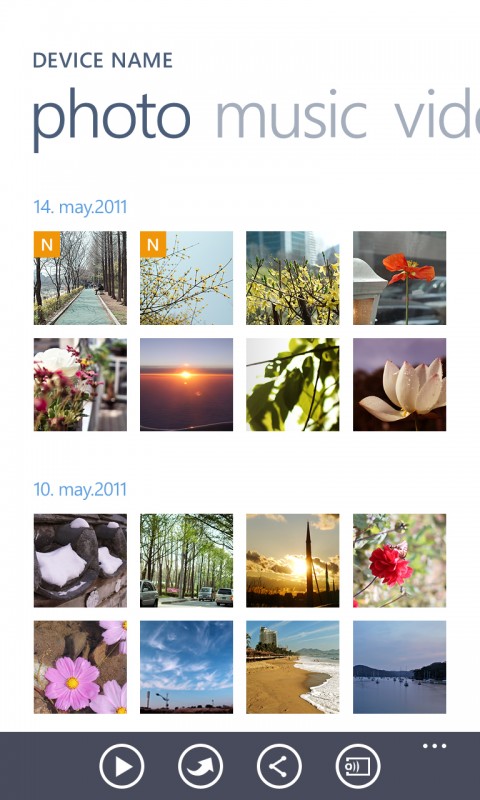 Windows Phone Store description:
The Samsung Link service lets you play content saved on various types of devices over the Internet. You can view, and play the content on your devices and share them with other devices, websites, or storage services via Samsung Link. With Samsung Link, managing your content on your devices is more convenient than ever.

Samsung Link can be downloaded from the Windows Phone Store. It is only available for Samsung Windows Phone 8 devices.