Here's the changelog from BringCast v3.0, which many of us had been using for the last 6 months or so, up to the new v3.8:
Support for Windows Phone 8.0
Support for larger screen sizes
Faster app startup/resume
Additional app themes
In-app purchases (theme pack, general donation)
User interface refresh
Improved scrubbing control
Improved podcast feed parser
Improved podcast database searching
Customizable seek interval
Use lock screen controls to seek
Refined inbox triage workflow
Mark episodes as listened/watched
Improved SkyDrive import/export workflow
Clear all episodes in playlist
Custom URI protocol for app integration
Toggle auto-play of next episode
Auto clean-up of old episodes
Portable core
Bug fixes
A gallery of screenshots of the update in action: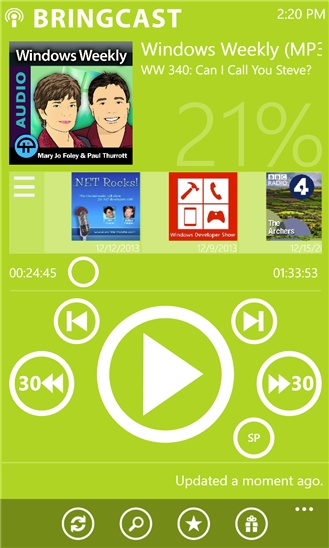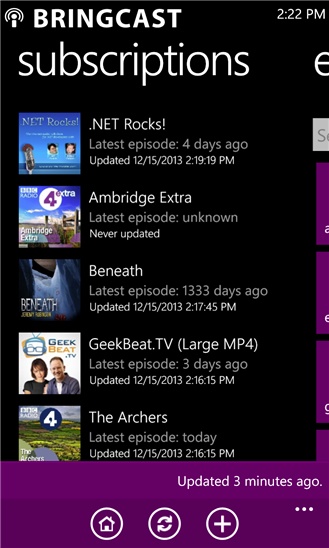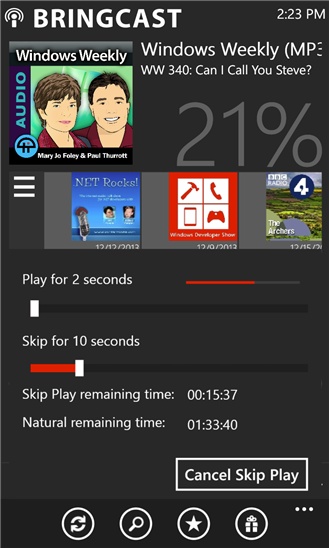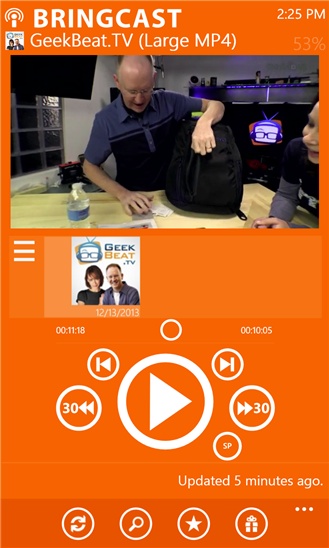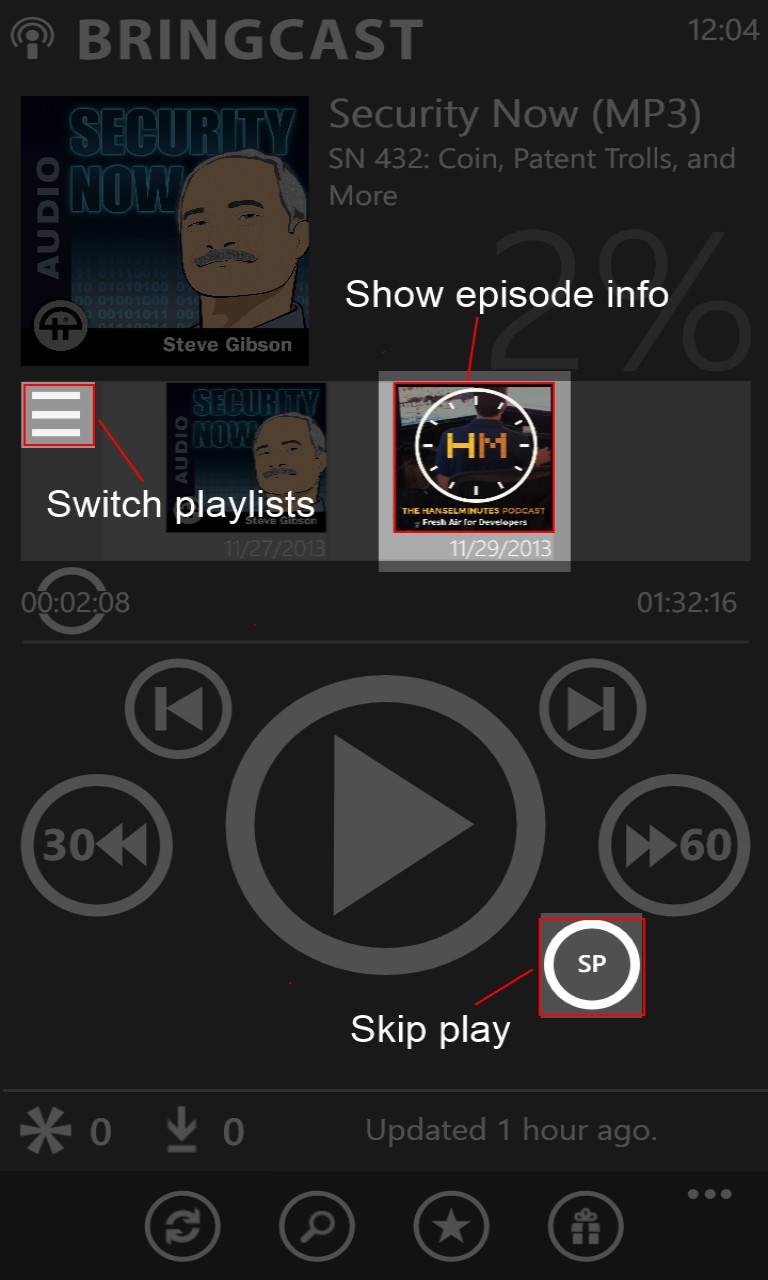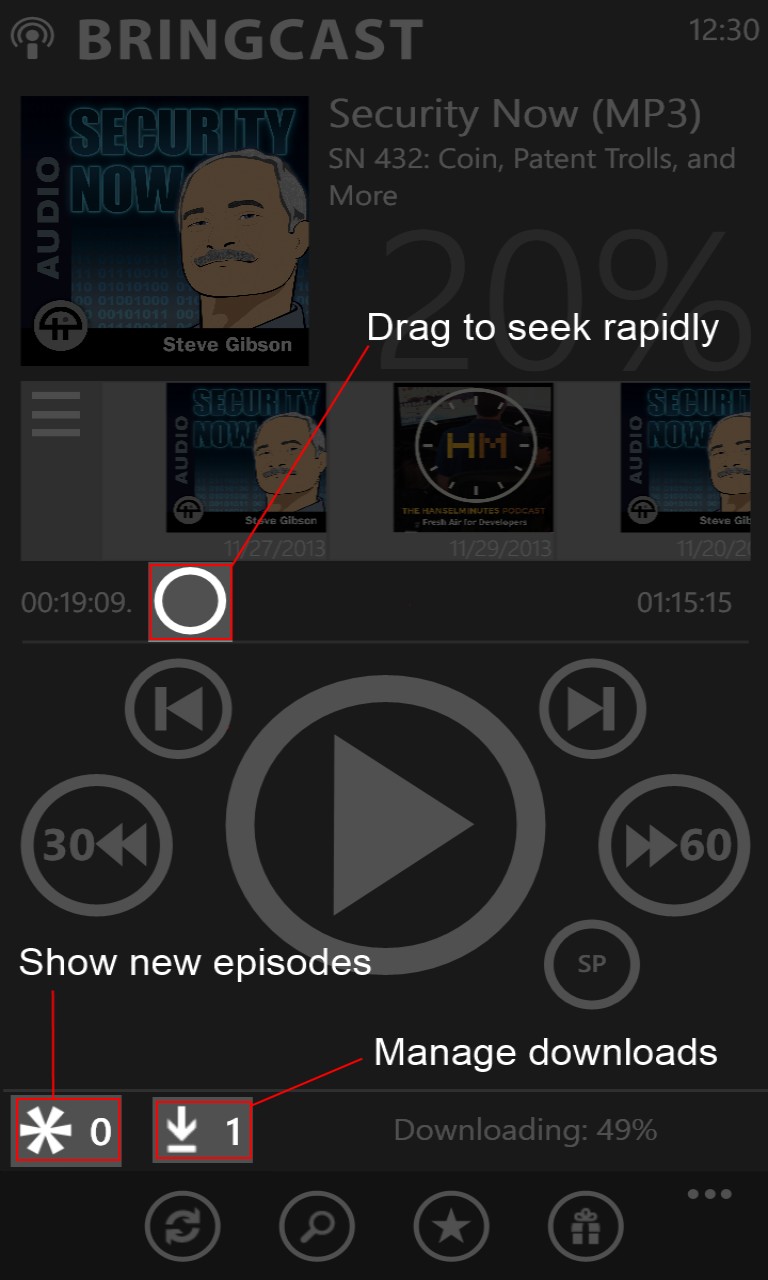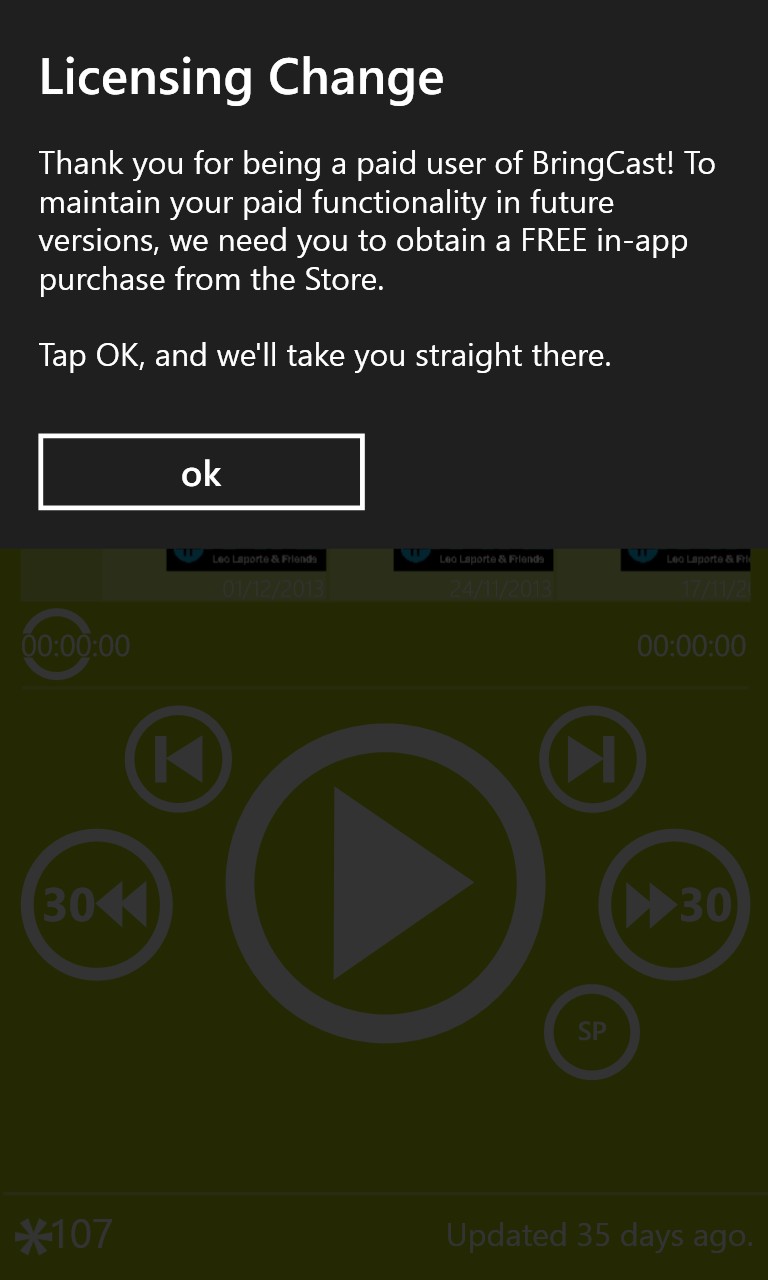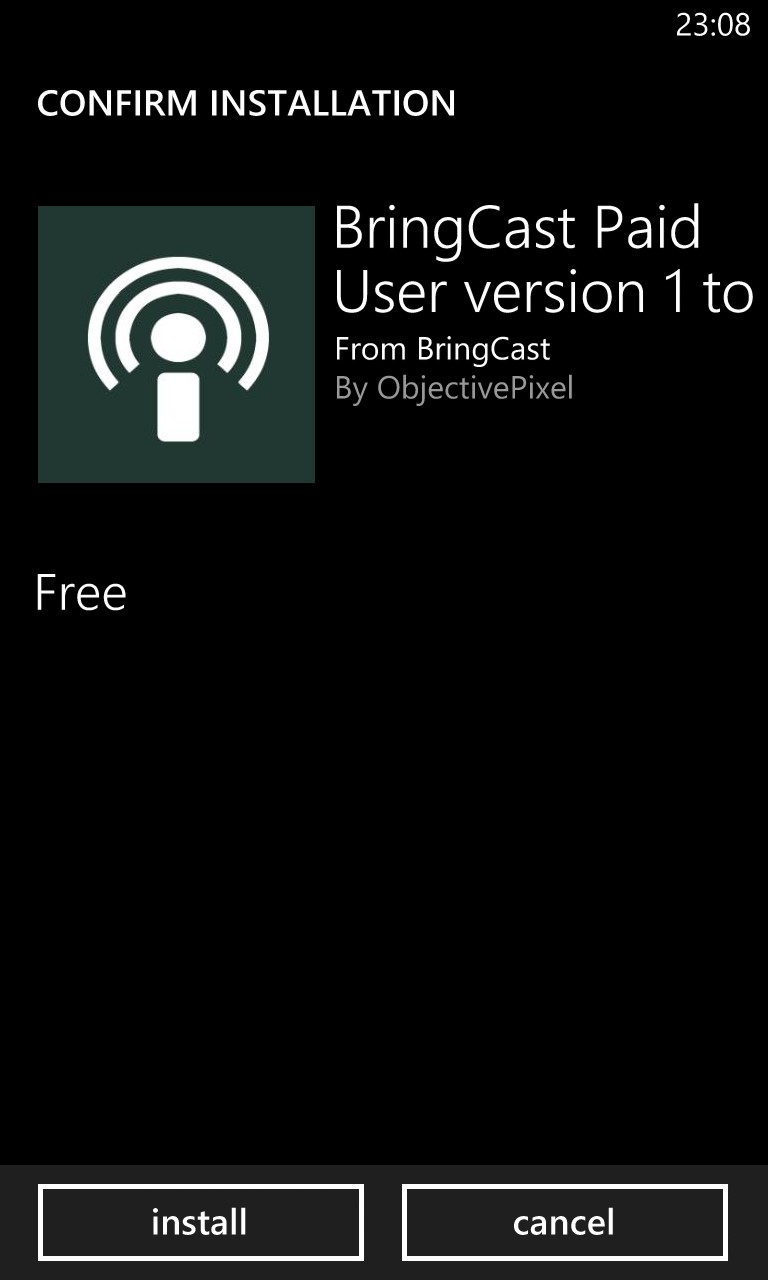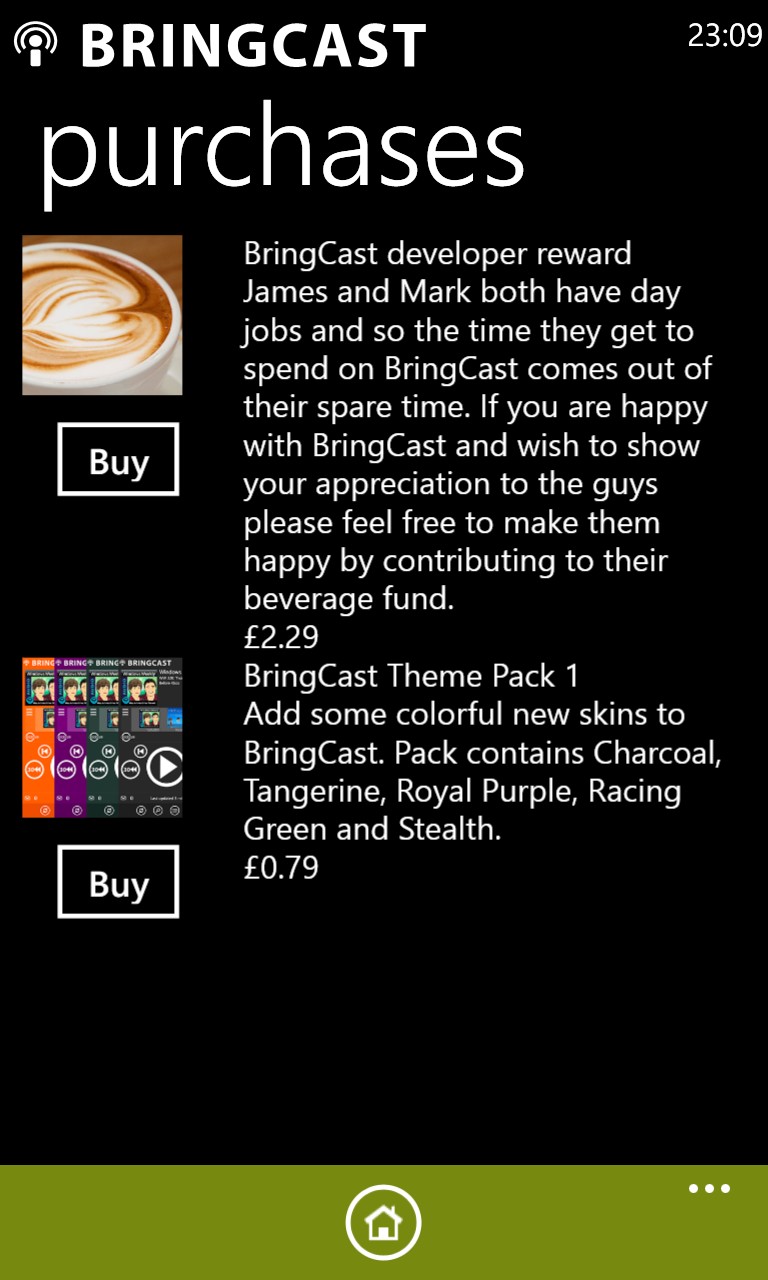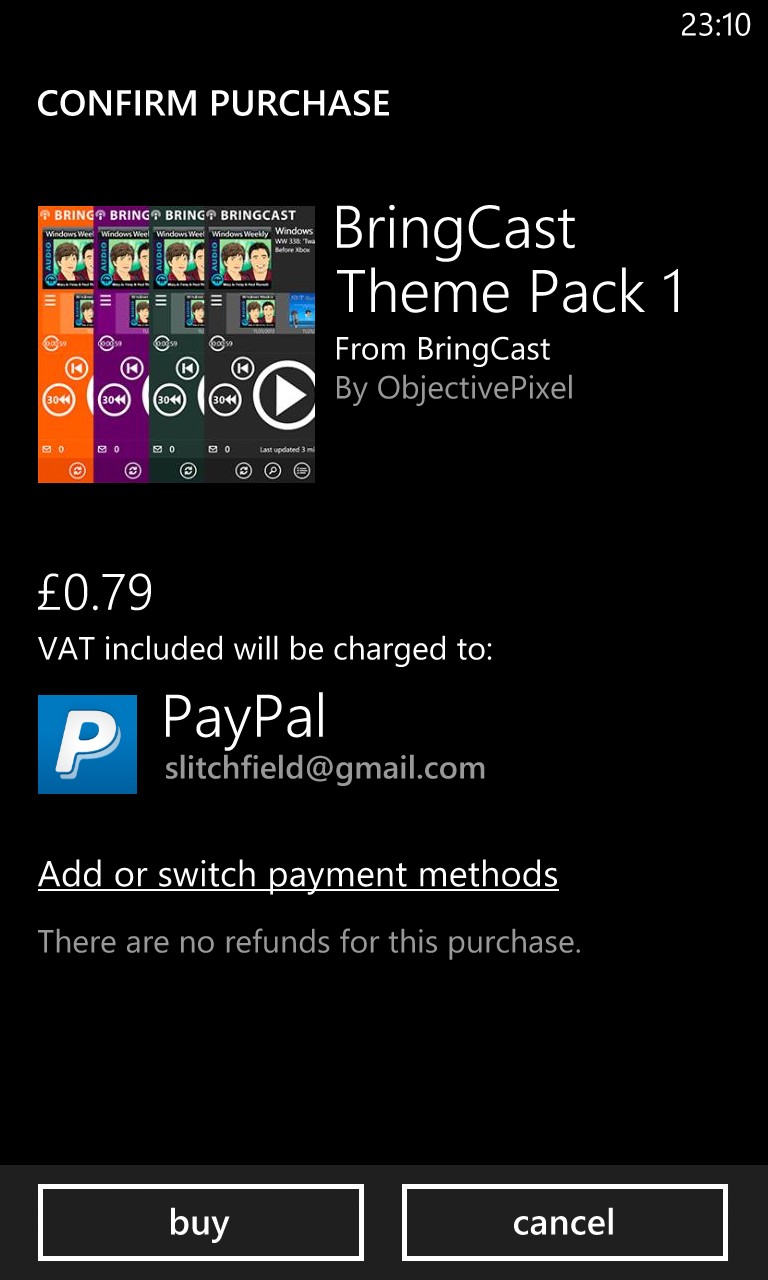 Of course, v3.8 will feature in my upcoming update to the podcatcher round-up piece, which will be extended to a whopping 15 applications.
It's worth noting that the trial version of BringCast is limited in the number of feed subscriptions allowed, plus it's ad supported and has no scrubbing support. Or just take my word for it and reward the developers for this rather excellent app by buying it for a pounds, Euro or dollar and then optionally grabbing the theme pack, within the app, as well.
Tip: If you're upgrading, it's well worth exporting your BringCast podcast subs to SkyDrive first (just in case).
Tip 2: Within each podcast subscription, if (like me) you want new episodes to not only be downloaded, but also to appear in the 'playlist', flick left to its settings page and turn this option 'on'.
Comments welcome - does BringCast now do everything you need from a podcatcher?