From the Store description:
25,000+ beers
4,700+ breweries
150+ beer styles

The biggest beer database easily accessible on your phone.

BEER:
-Alcohol by volume
-Glassware served in
-Beer logo
-Description
-Brewery info / more from the same brewery
-Organic status
-Yearly availability
-Ratings and user reviews from untappd.com (some beers may not exist on untappd)
-Similar beers
-Pin to start for easier access
-Share to social networks

BREWERY:
-Year since active
-Brewery logo
-Beers it brews
-Links to social accounts.

BEER STYLE:
-Alcohol by volume ranges
-International Bitterness Units ranges
-Description
-Beer examples

ADD BEER:
Can't find your favorite beer? No problem, add it to the database!

EDIT BEER:
Found a beer missing information? Edit it's info and contribute to expanding the database.

MORE:
-Awesome beer facts
-Favorite beers list
-Beers you've visited before
-Customizable settings for better performance
Beered!'s interface is minimalist in the extreme and reminiscent of Windows Phone 7 somehow. See what you think: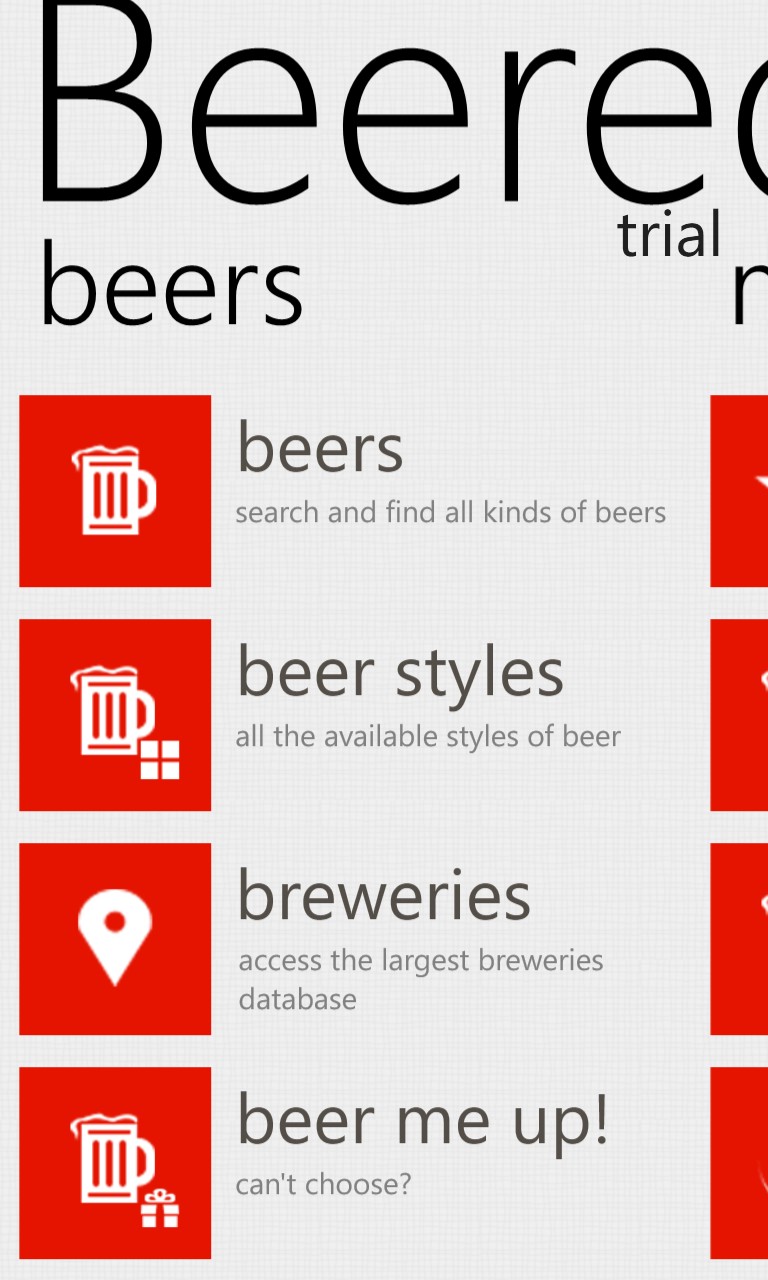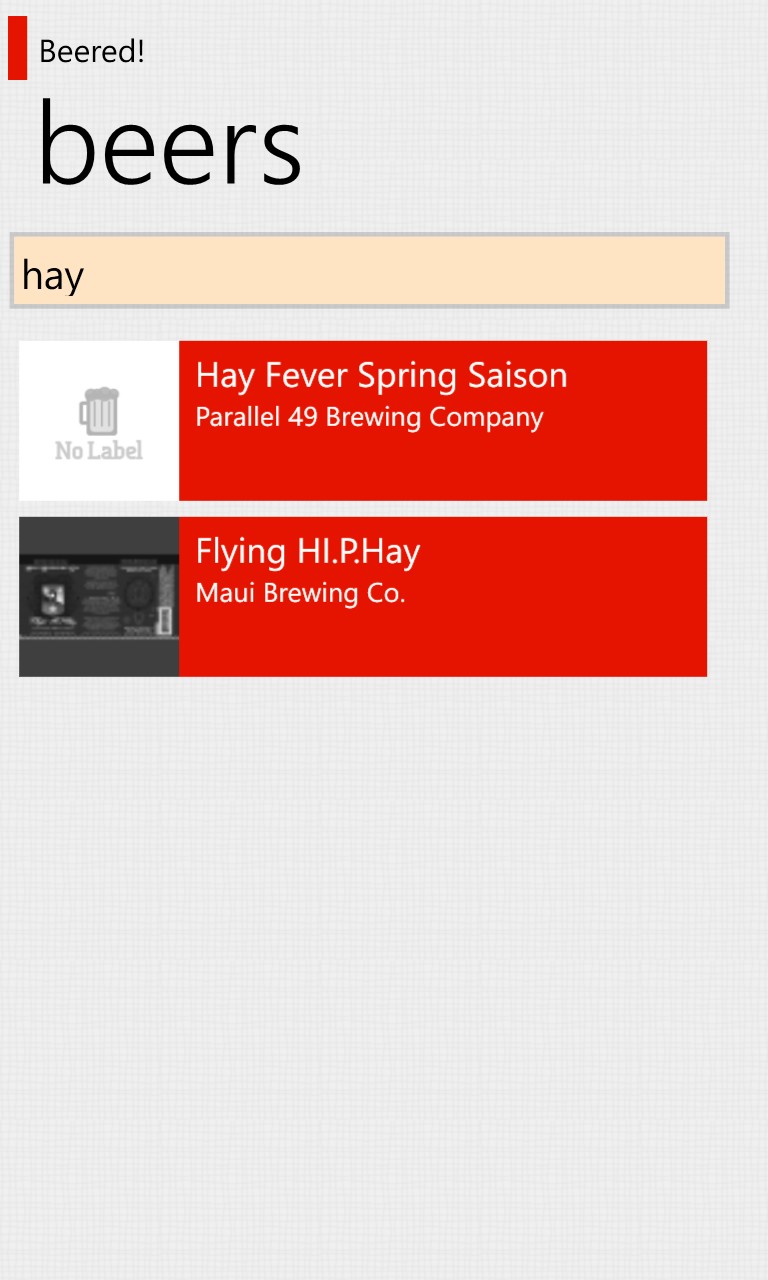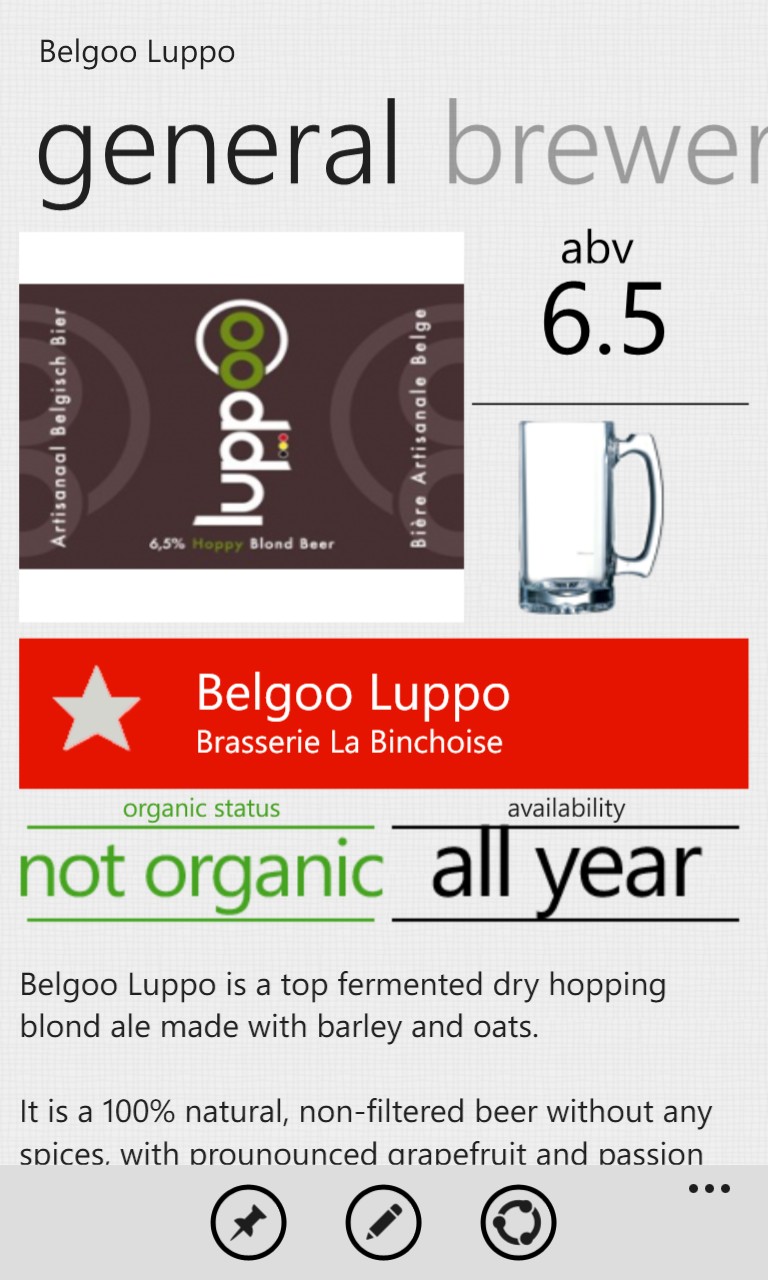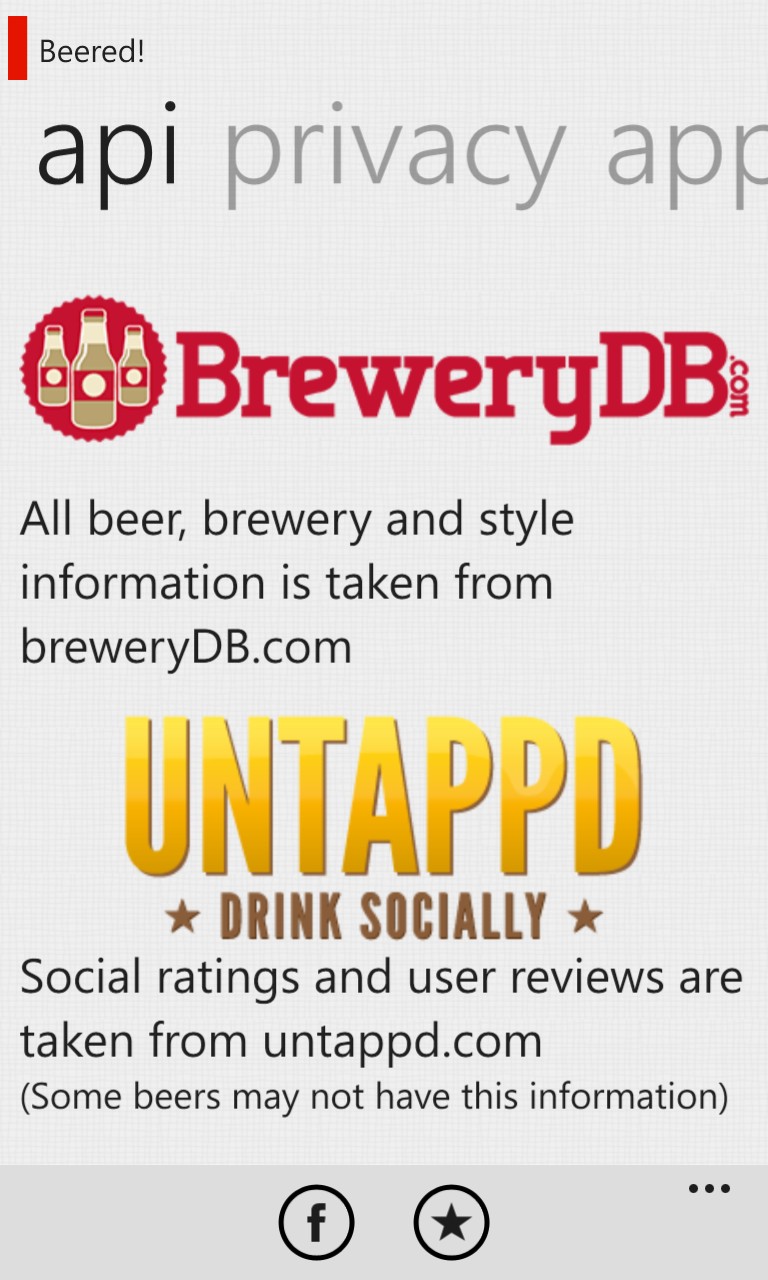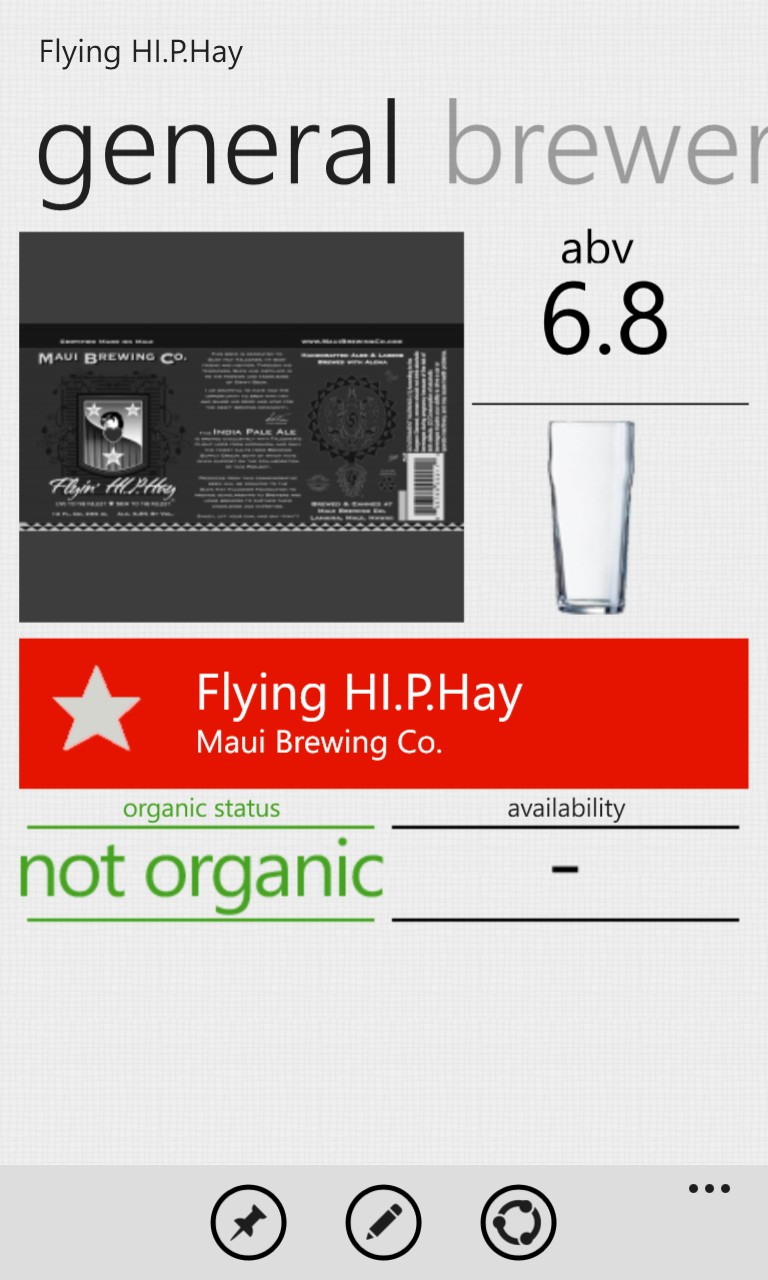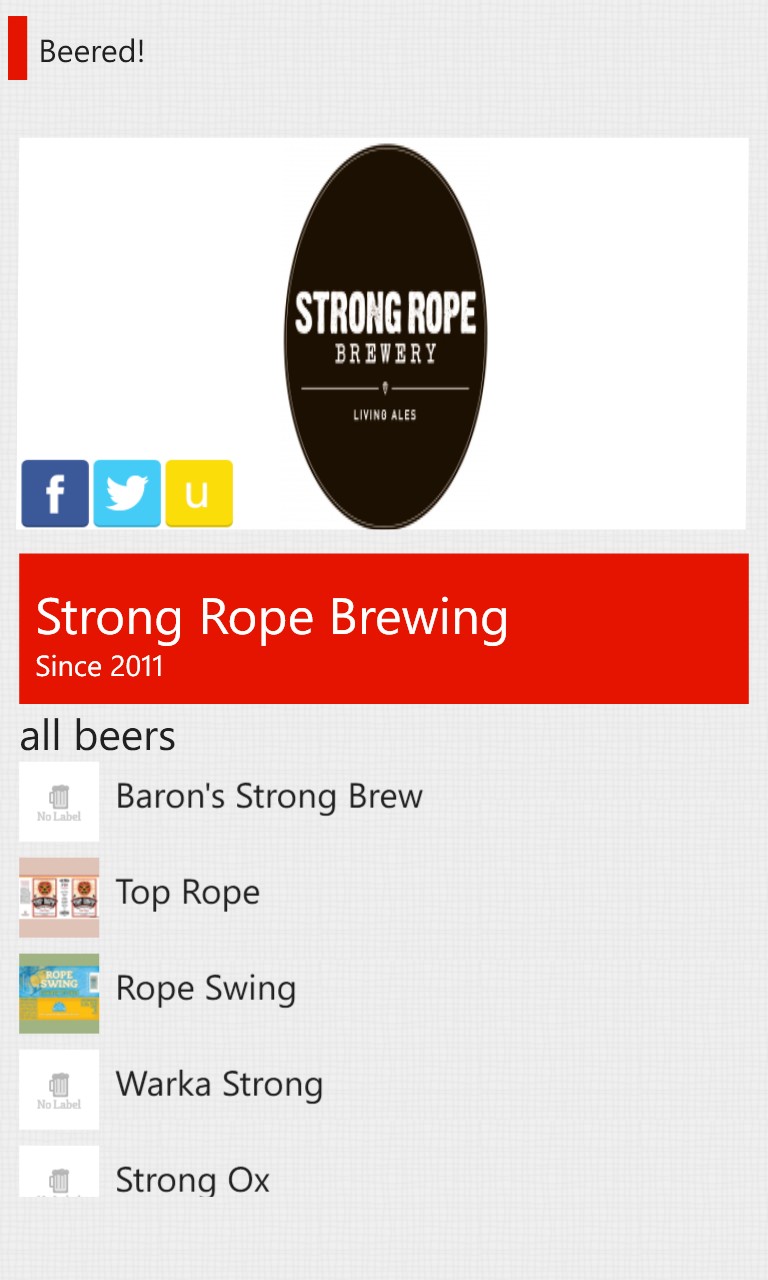 An unashamed v1.0 then for Beered! For something like beer, which is (after all) a luxury, I can't help but also want a few graphics, some atmosphere, something for which I can look forward to spending time in the application. Here's hoping for much more refinements in v2.0.
In the meantime, you can download a trial of (or buy) Beered! here in the Store.