That doesn't mean that developers and publishers who rely on in-app advertising will be left out of the bonanza, there is a case to be made that the rising tide (of advertising money) will lift up everyone involved in this industry, but as more people move to mobile devices (including smartphones, but especially tablets) the general advertising spend is going to move from web and print towards the portable screens.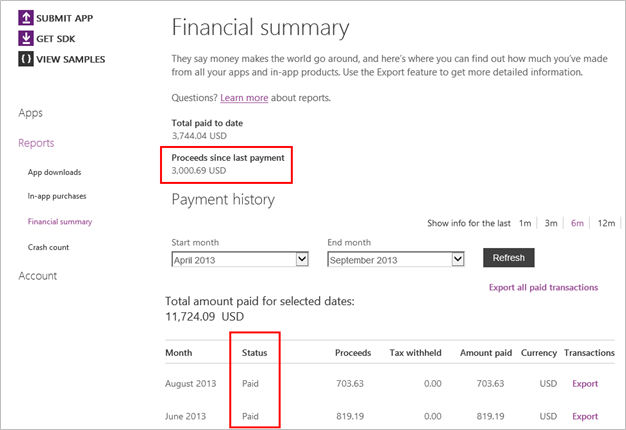 Image: Financial reporting in Microsoft's Dev Center
"As the mobile advertising industry matures, more sophisticated advertising solutions are being installed by leading players, with a clear trend towards utilising location-based advertising to drive greater relevance," writes Sian Rowland. "These new technologies and formats will benefit stakeholders across the mobile advertising value network."
The report is available via the Juniper Research website.