The app's interface is very simple. It has fields to enter values of Bitcoin or your chosen "fiat" currency. Chances are your national currency will be there as it boasts support for 70 currencies, of which it bases its values on exchange rates against the US dollar from Yahoo! Finance.
You are also shown the current price (in the chosen currency) from the six of the major cryptocurrency exchanges: Mt. Gox, BTC-e, BitStamp, LocalBitcoins, CoinJar, and CampBX – it also shows the value of bitcoin in Chinese Yuan from BTC China. Every time the price of bitcoin changes at any of these exchanges (usually every few seconds), a yellow underline appears and the value is updated, along with the average price of all six.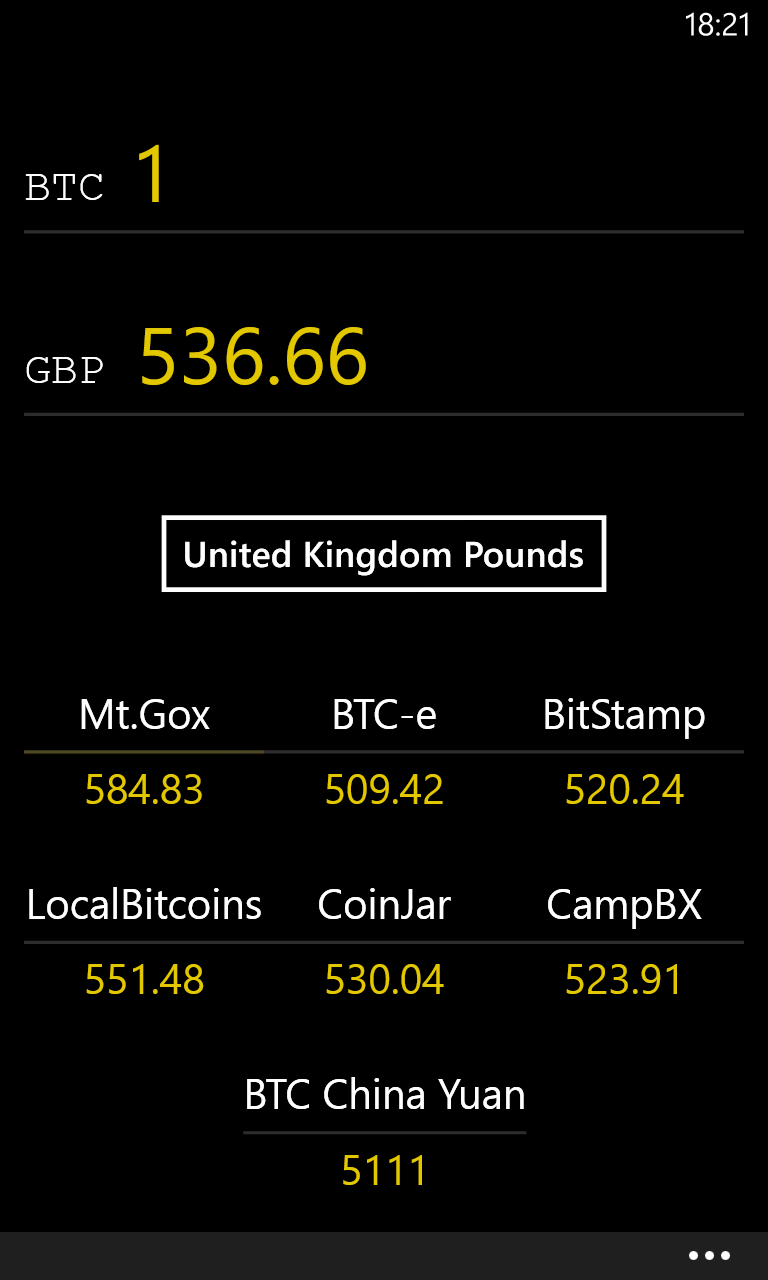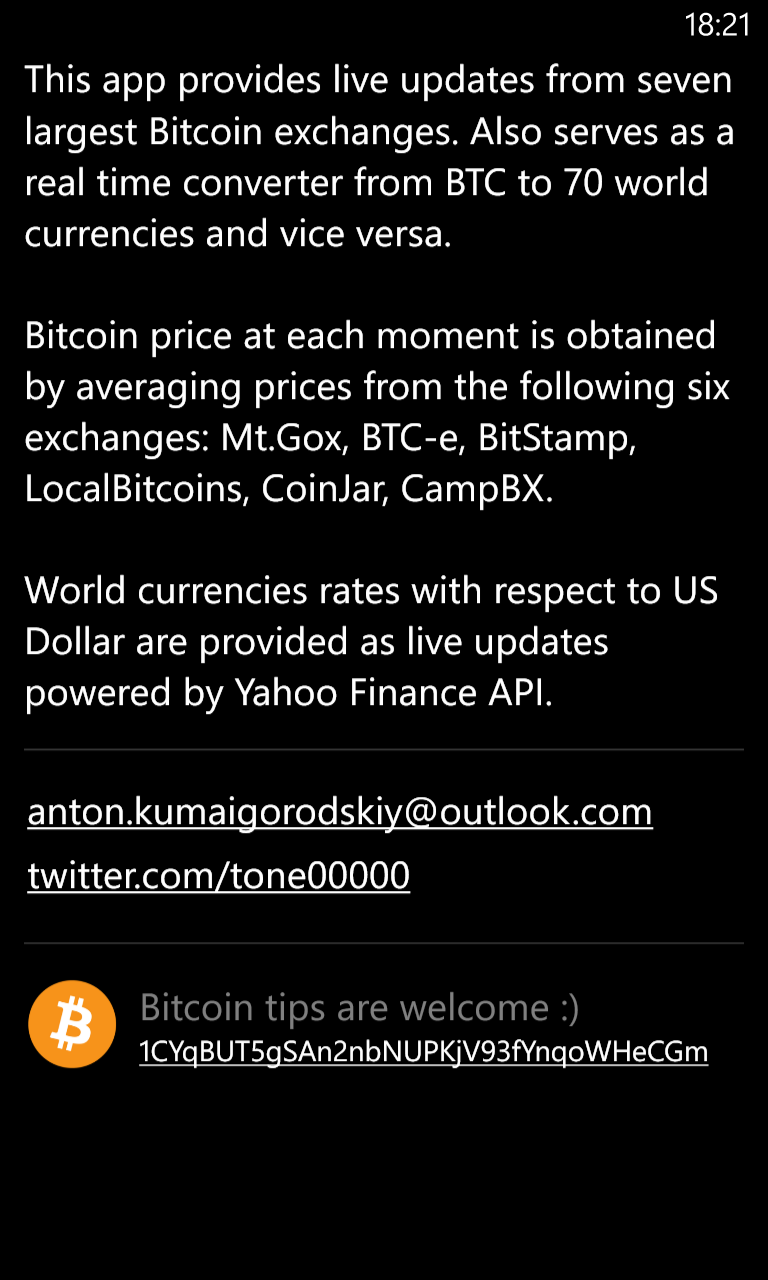 Taking an average price is helpful to get a yardstick for the value of Bitcoin as there is a significant spread of prices – which defies common economic beliefs. It should be noted that there are other exchanges which this app doesn't include data from, such as Kraken and CoinBase. Also, CoinDesk (which I also write for) has a bitcoin calculator which does not include data from Mt. Gox because its bitcoin prices are so inflated over the other exchanges, which is worth bearing in mind.
If I had to suggest any changes for this app, it would be for support of a greater range of exchanges and to allow users to select which ones they wish to track and include in the average price calculation. I'd also suggest a live tile to periodically display the average price too, as there's currently no live tile in this app.
It's free and I was actually fascinated to watch the prices change so often. Overall, Bitcoin Live Converter is a no fuss way to calculate the value of your bitcoin wallet!
Find it in the Windows Phone Store here.