Here's the concept. Every image on your phone (in all folders) is shown, you select the ones you want to 'fix' and then use the 'Options' dialog to turn on the effects required: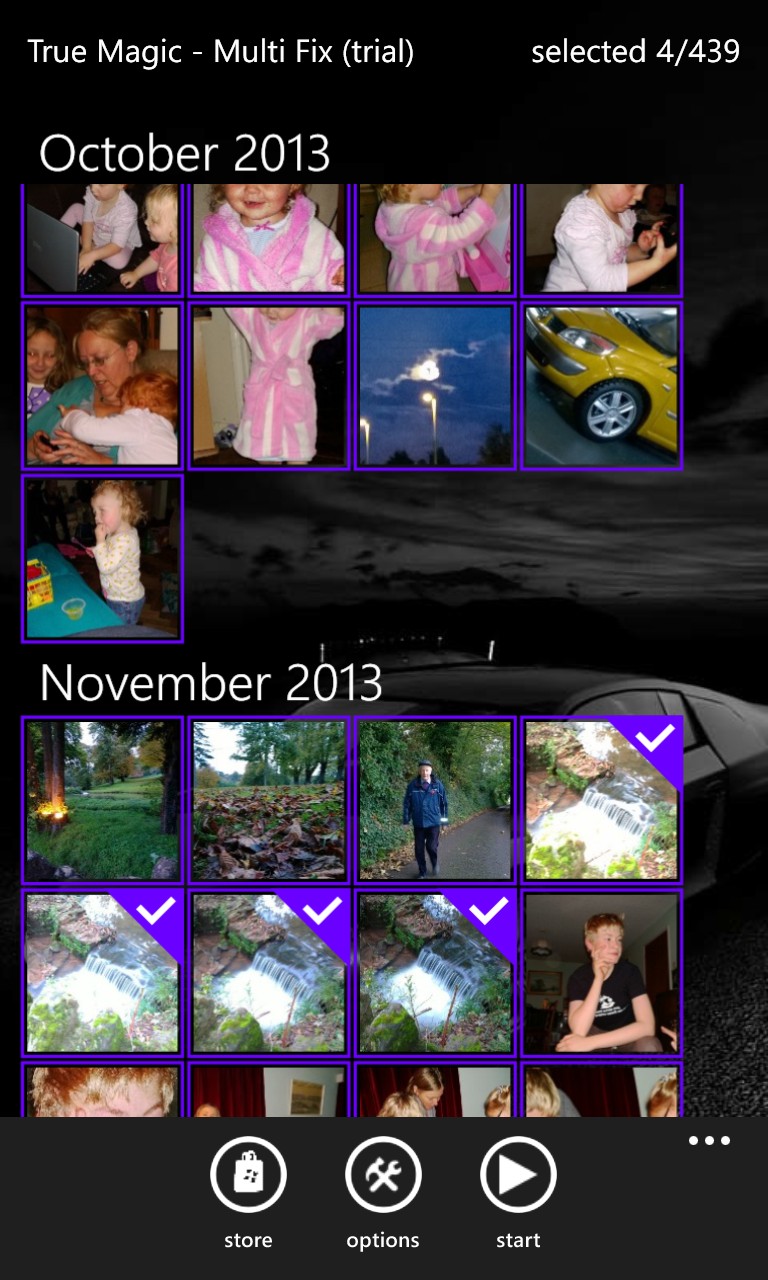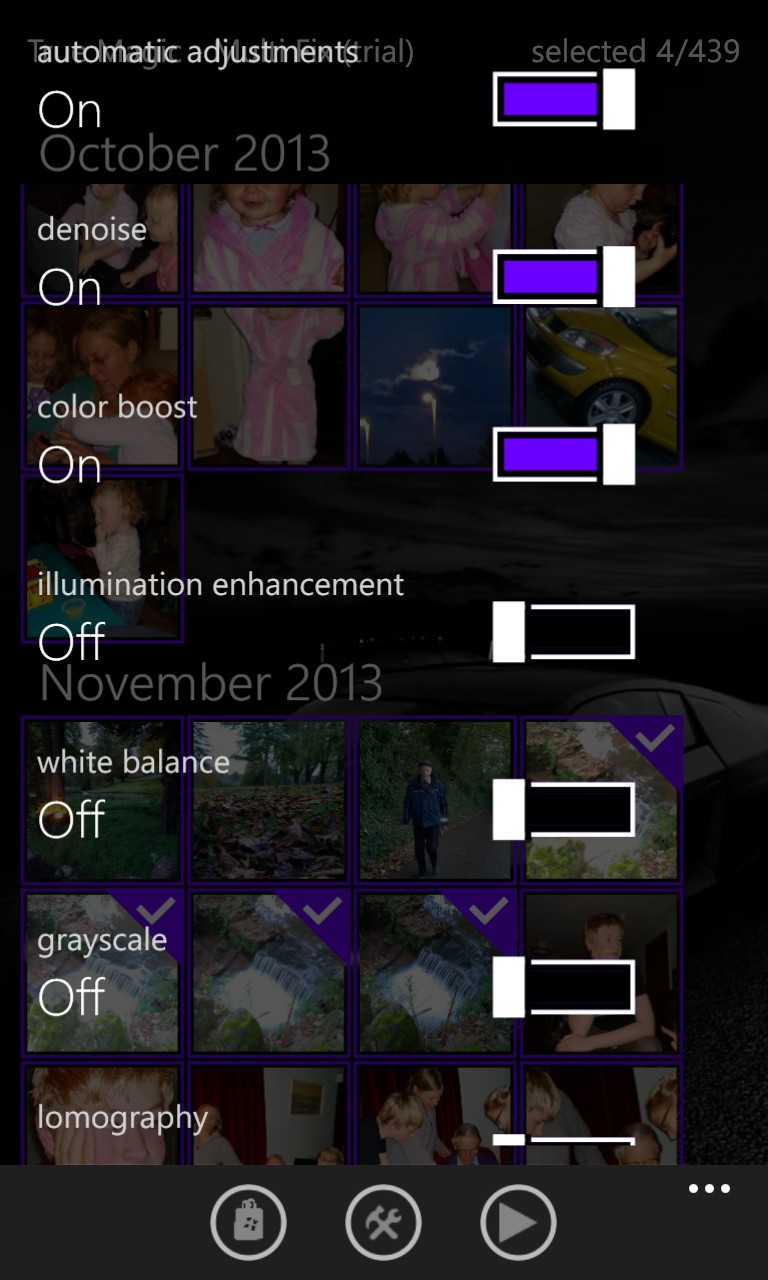 Press back and then 'Start' and each image is processed, around one every five seconds for 5MP photos, though this will depend on the effects chosen, of course. The original images aren't touched, thankfully, the new ones appear in your 'Saved Pictures' folder on the phone.
Everything works as advertised, though the 'processing' screen is a real mess, with an attempt to overlay your thumbnails, the arty car backdrop and the processing information all on screen at the same time.
In addition, I was disappointed that the two things I often want to do to batches of photos: downsampling/resizing and red eye, weren't included at all. Two things for v2.0, perhaps?
The trial version is fully working, but you do get a watermark on the saved photos. Grab Multi Fix here in the Store.