As Listropy opens, the user interface is a little bit daunting, as it moves away from the accepted Windows Phone UI to a more compact mix of lists and individual entries. There is a short (silent) tutorial video hiding behind a non-descript icon and I think the initial user experience is really damaging to the app.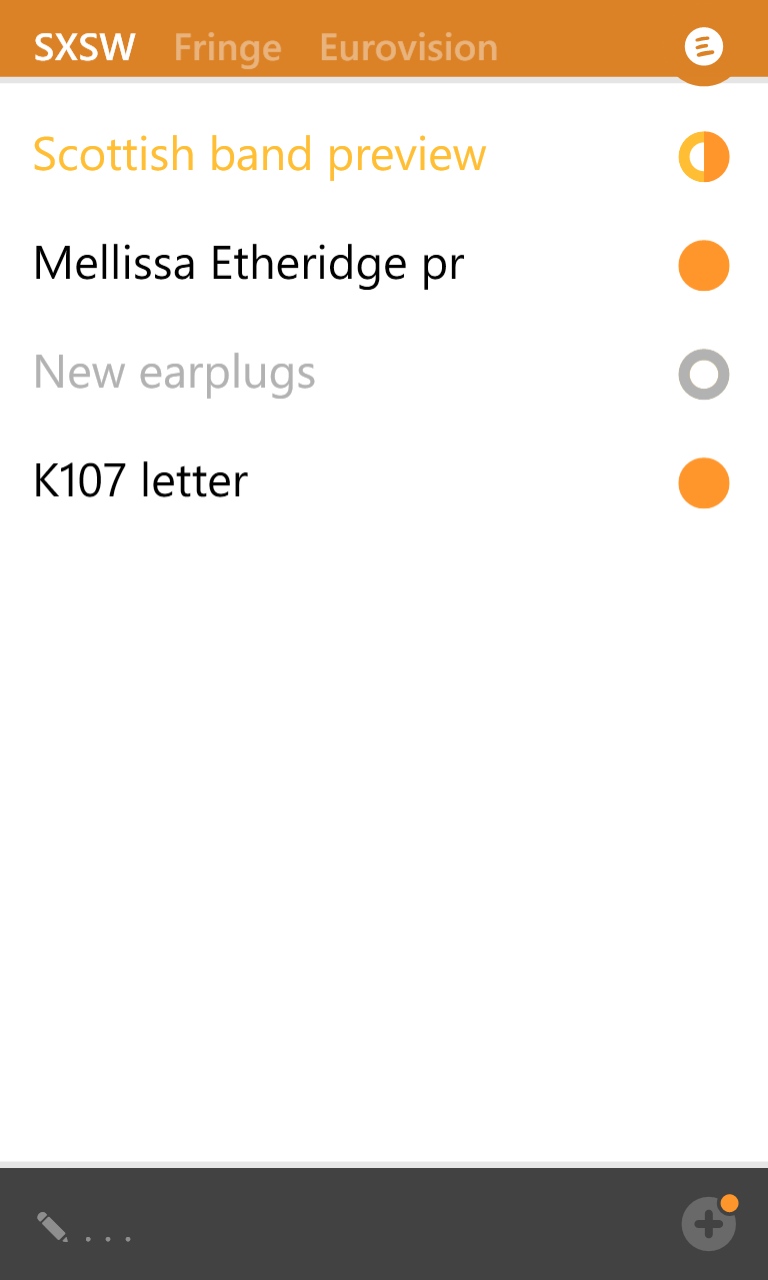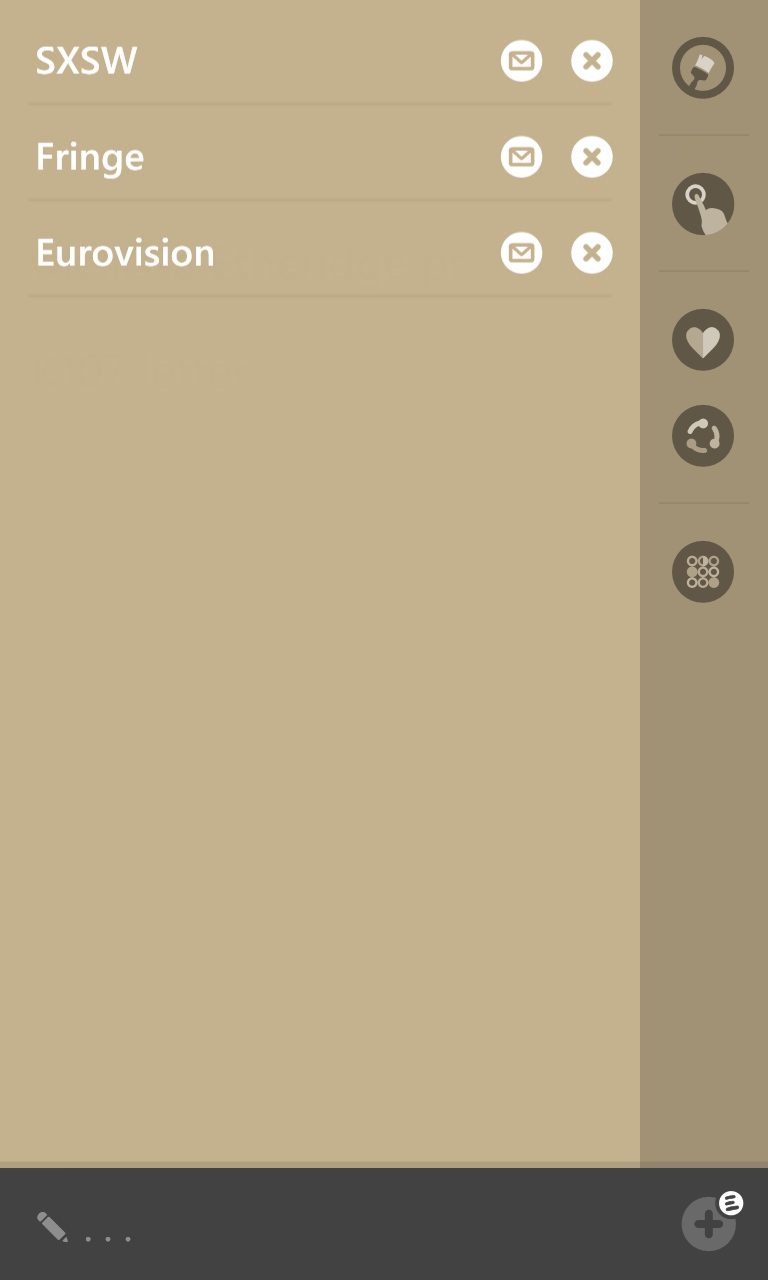 Which is a shame because the app is actually pretty well laid out. Once you set up your categories (visible in the top bar) you can swipe between them (so it's a bit like the panorama view), and the notes in each category are visible. Beside each note is the status button, tapping these will move them to half full status, and once more to grey out the entry to mark it as completed.
Lists can be shared by email, which makes for a decent record outside of the application and partially answers the question I have with apps like this about user data and lock-in, but there is no import function, or support for standards such as OMPL import and export.
Still, as a quick and easy to understand listing application with basic organisational features, Listropy is fast and clear when in use. A bit more work on the user interface and the initial user experience would not go amiss, and I look forward to seeing updates and improvements from the team in the future.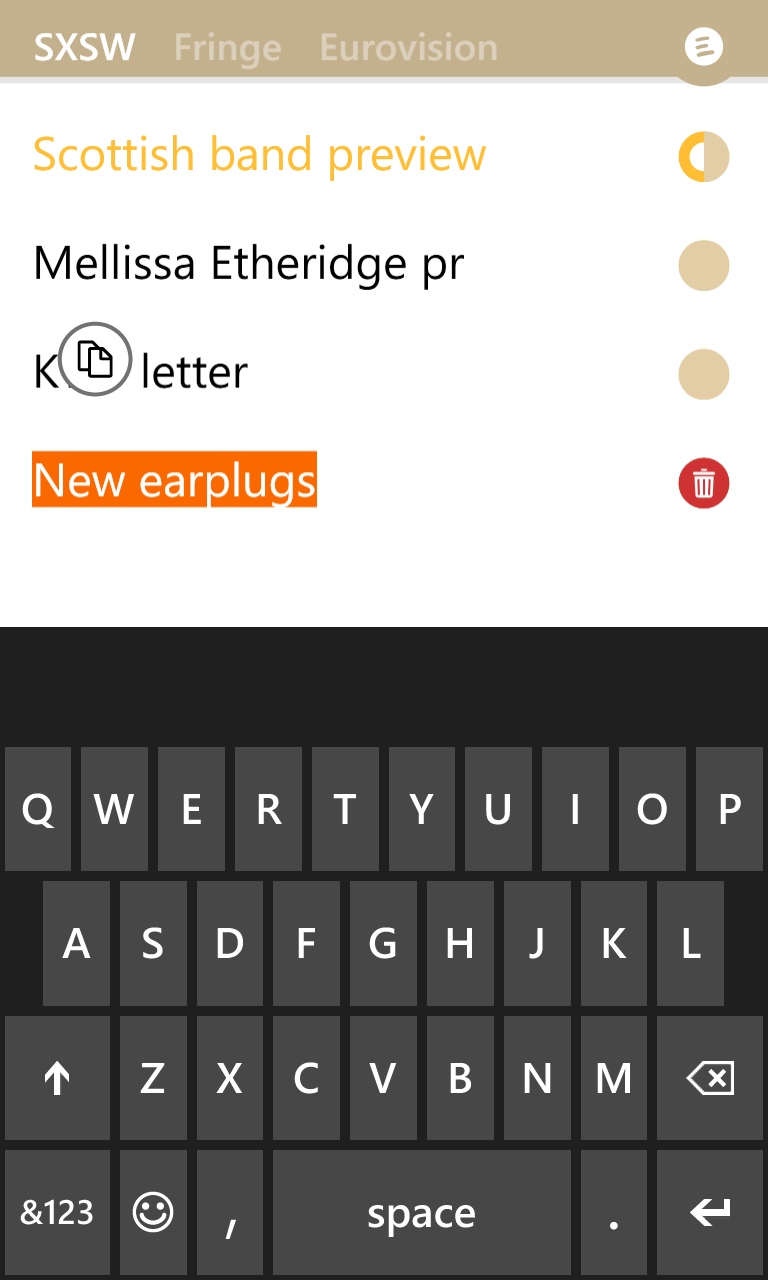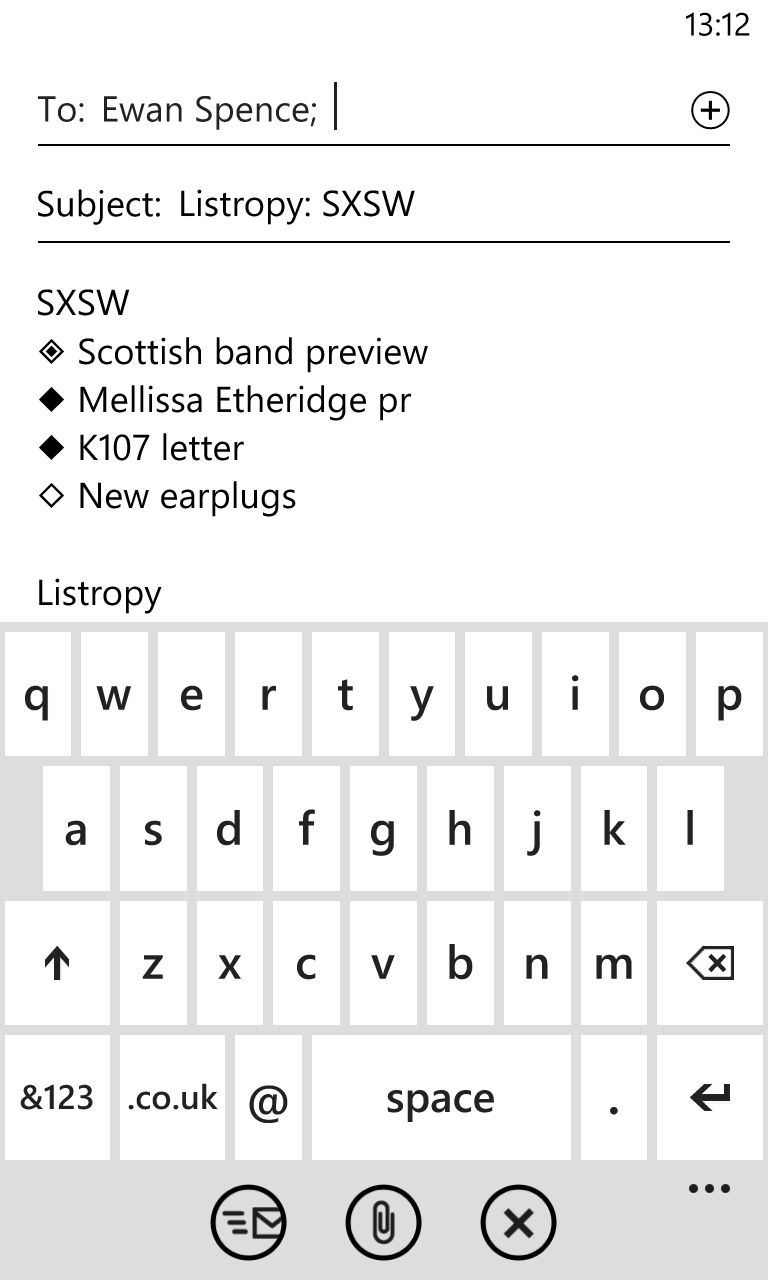 Listropy is a free download, although if you want to use more than three categories you'll need to make an in-app purchase of 99c/79p, which is great value. Pick it up via the AAWP App Directory.