From the description in the Store:
It's a clone of a well-known game produced by a famous company.
Apparently, The Fathers are not planning to make a port of this game, that's why this project appeared.
It's not Duke Nukem or Doom.

What you get here are, effectively, three levels to play through and hone your sprinting and strafing reflexes. And bring back memories, of course!
Here are a few screens of Wolf in action: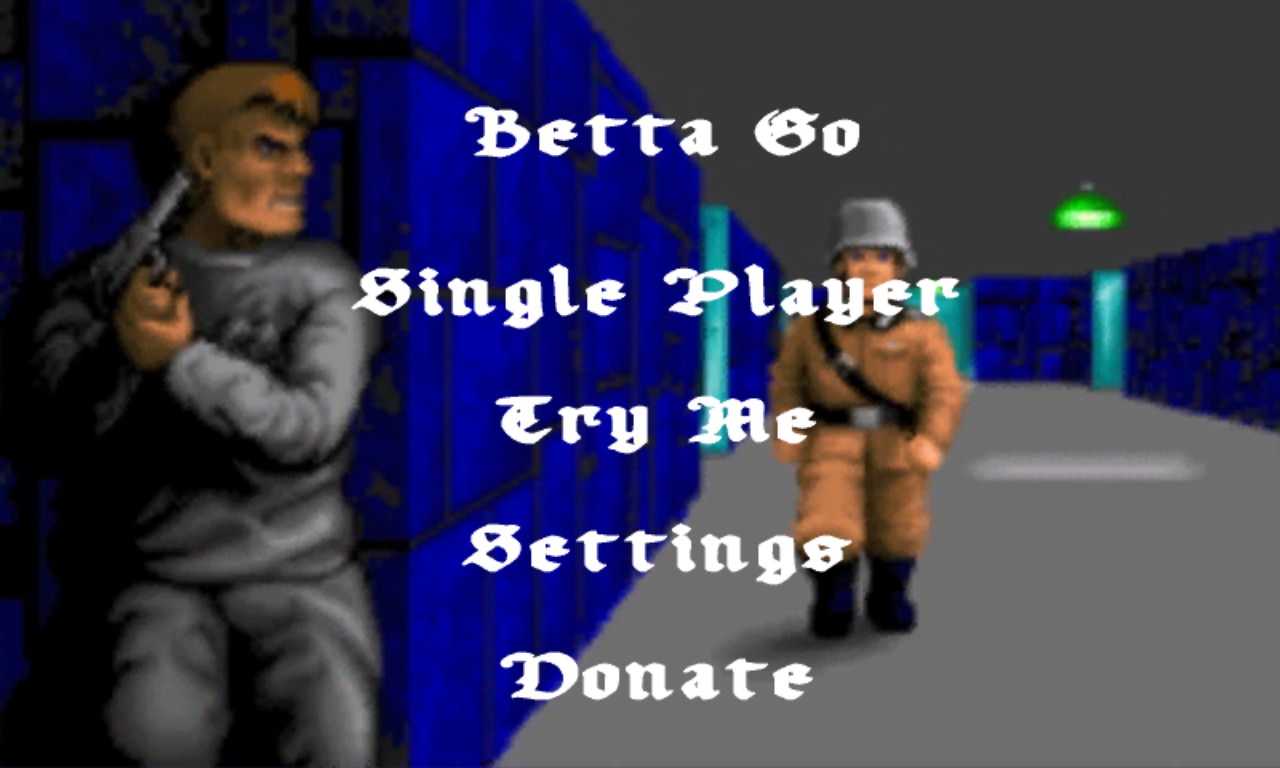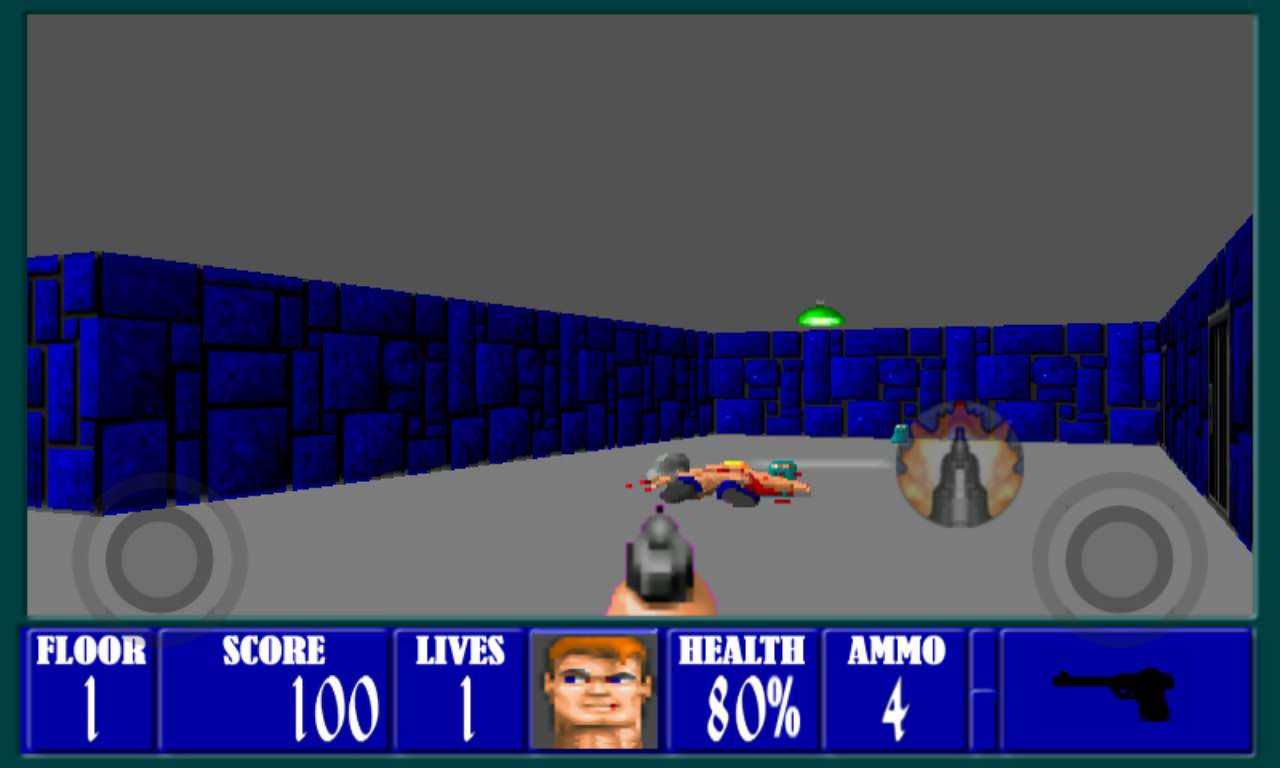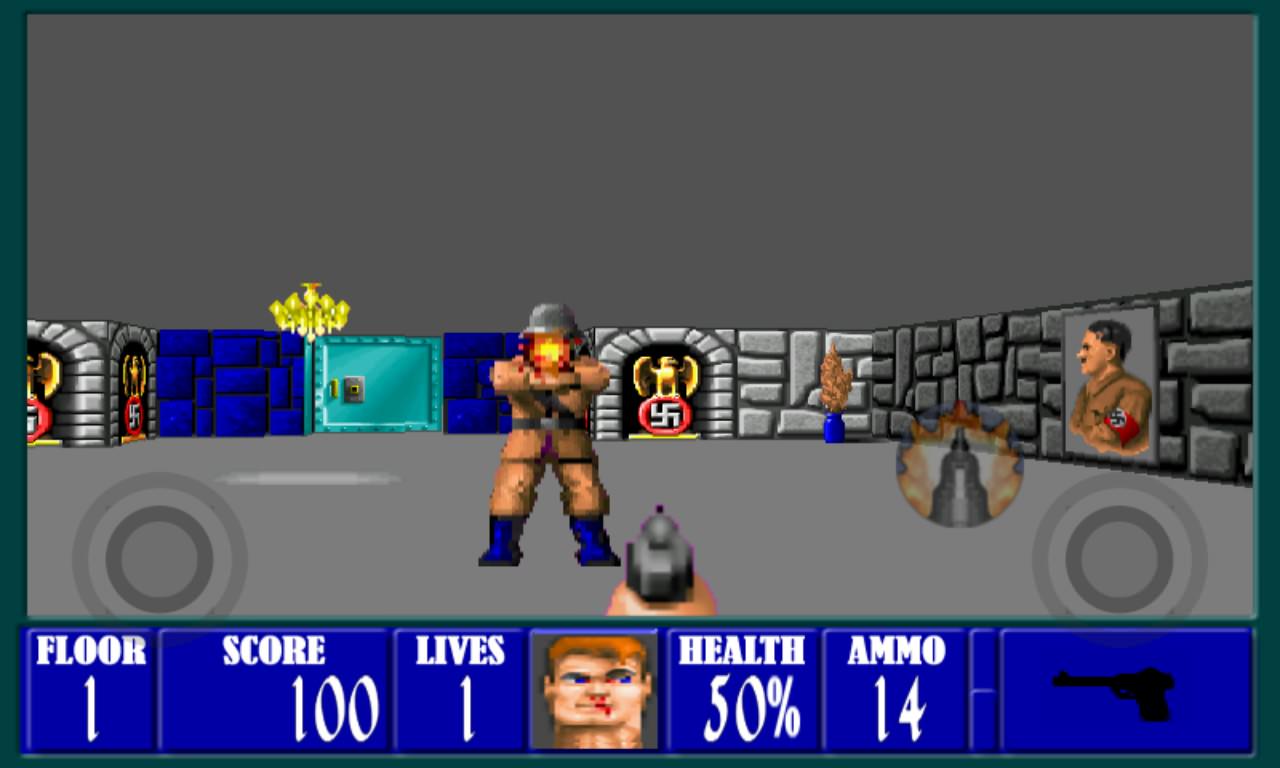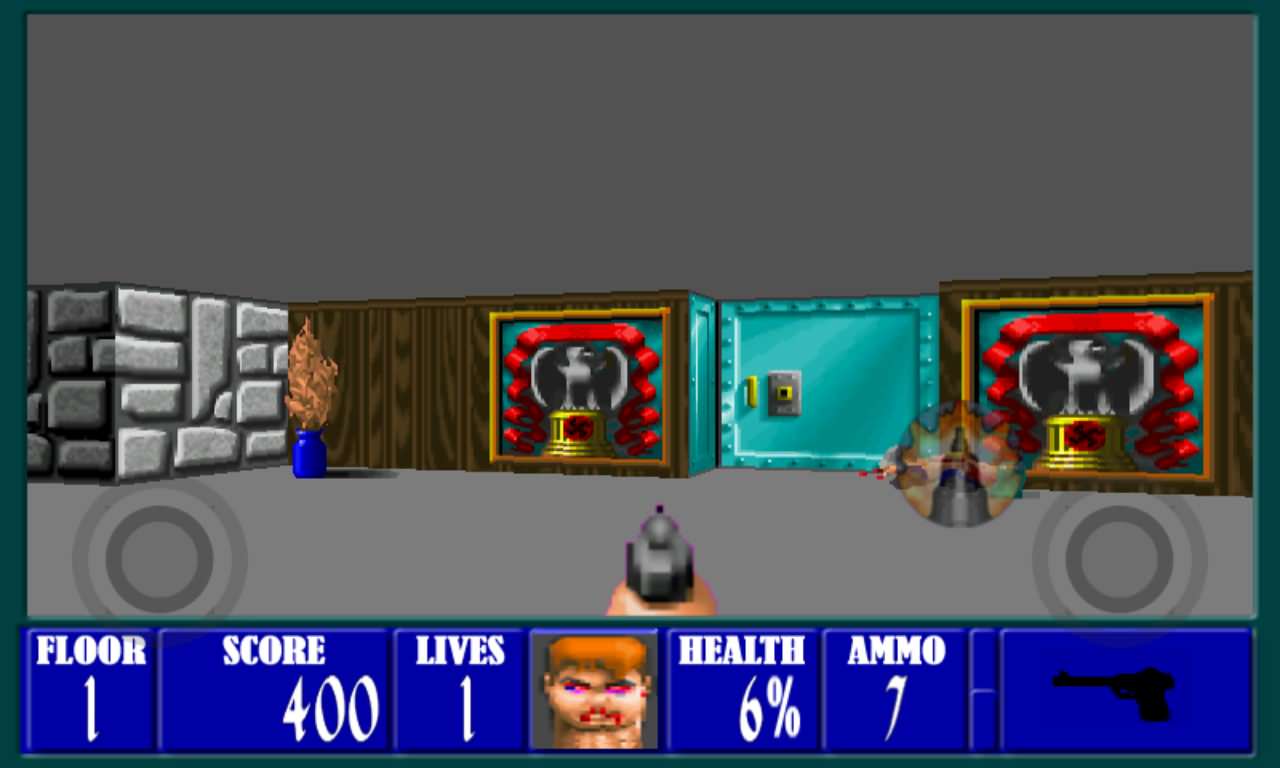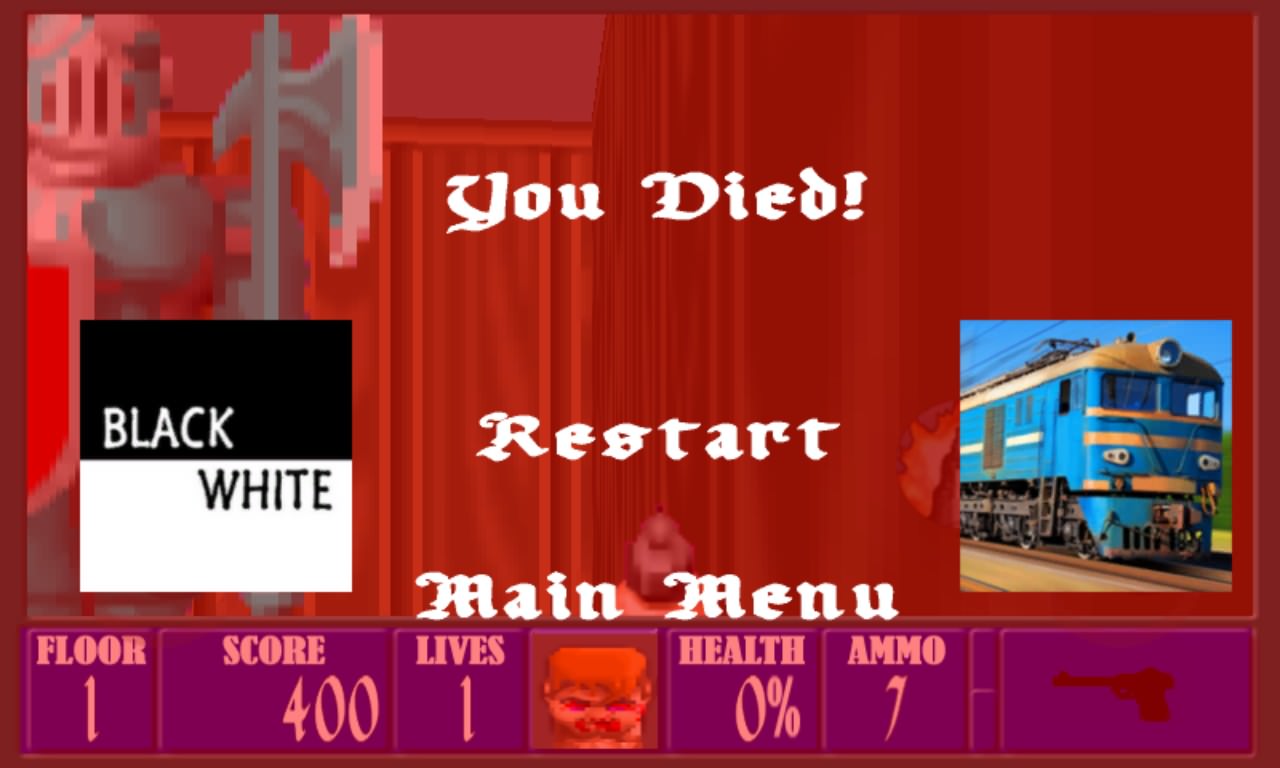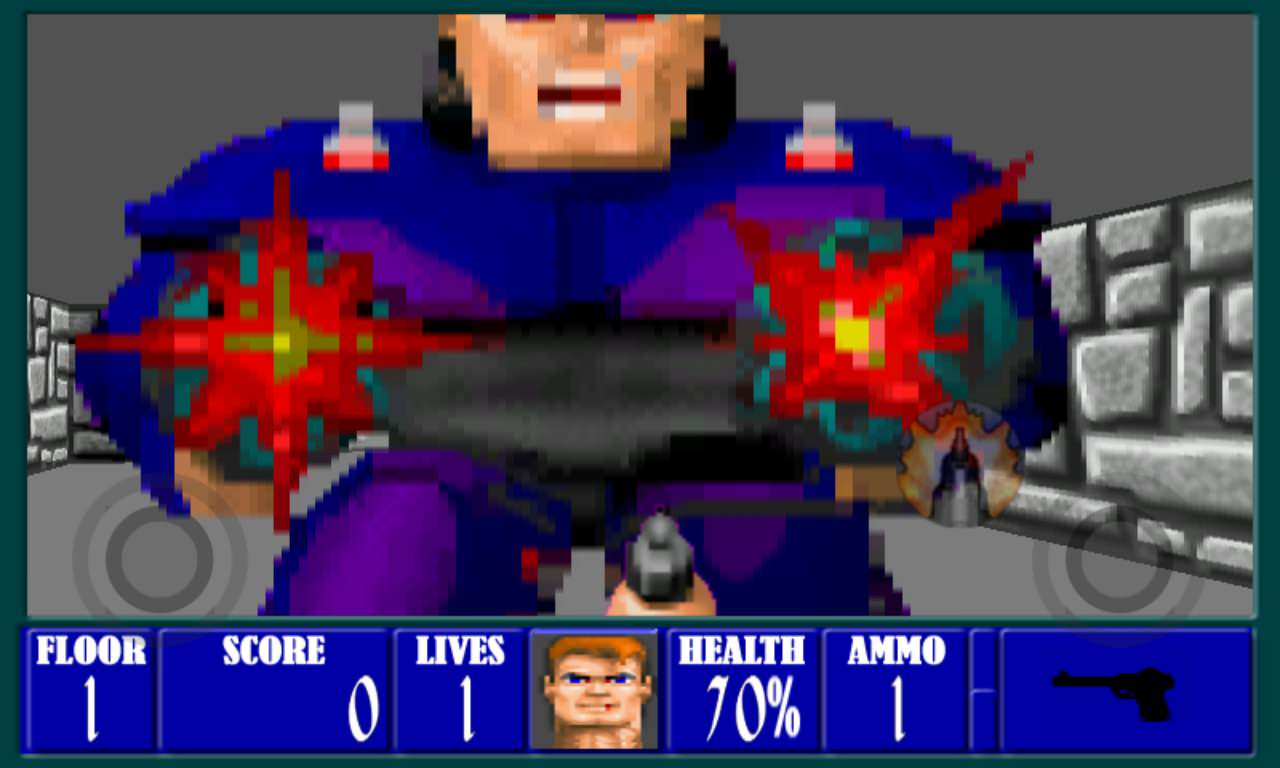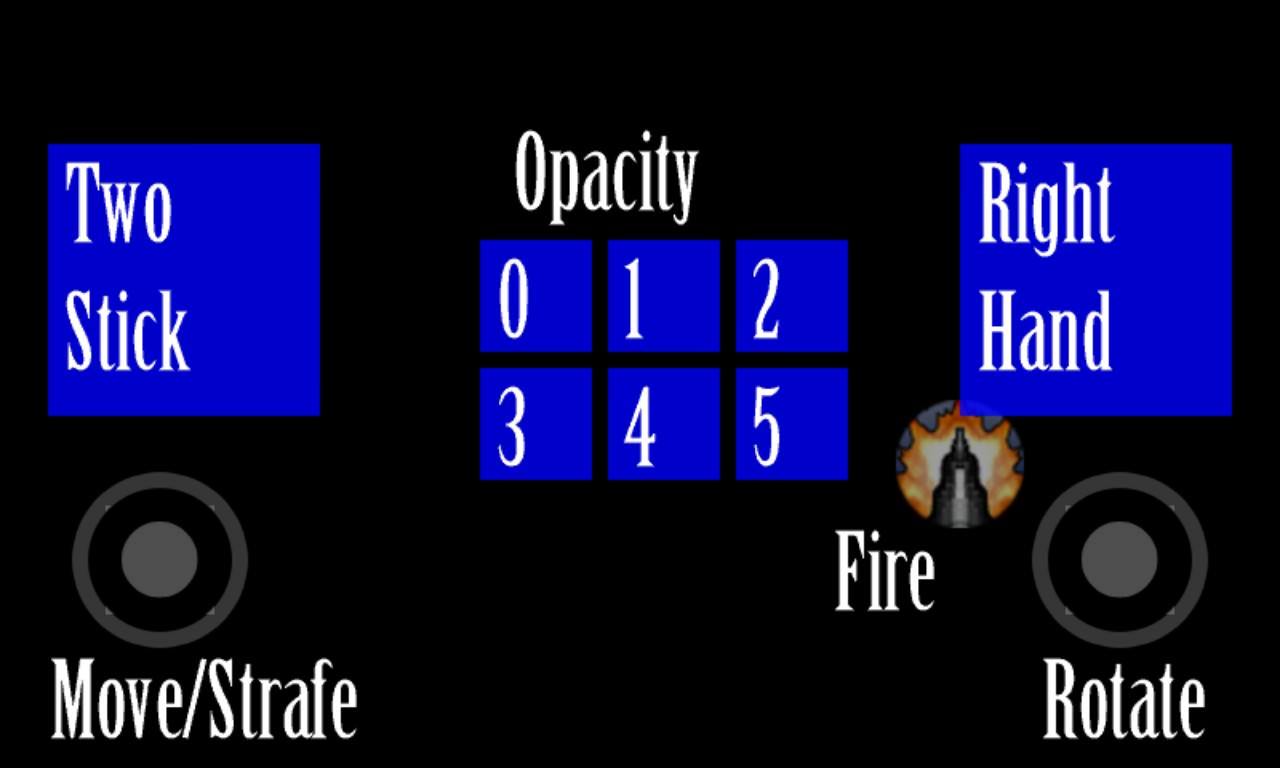 The speed of the game is very impressive - what's needed now, of course, are the full set of levels from the original game. Over to the developer!
You can download this yourself in the Windows Phone Store here. [Note that there's a 'censored' version too, without swastikas, apparently!]